To honor Iowa's LGBTQ leaders, dsm magazine collaborated with One Iowa and American Equity for our fifth annual LGBTQ Legacy Leader Awards. We also recognized an ally of the LGBTQ community, someone whose contributions to equality and justice have helped ensure that gender and sexual orientation must not be stigmatized or marginalized in the culture of Iowa. Honorees were recognized for lifetime achievement at a special event on September 14 at The River Center. Watch a replay here.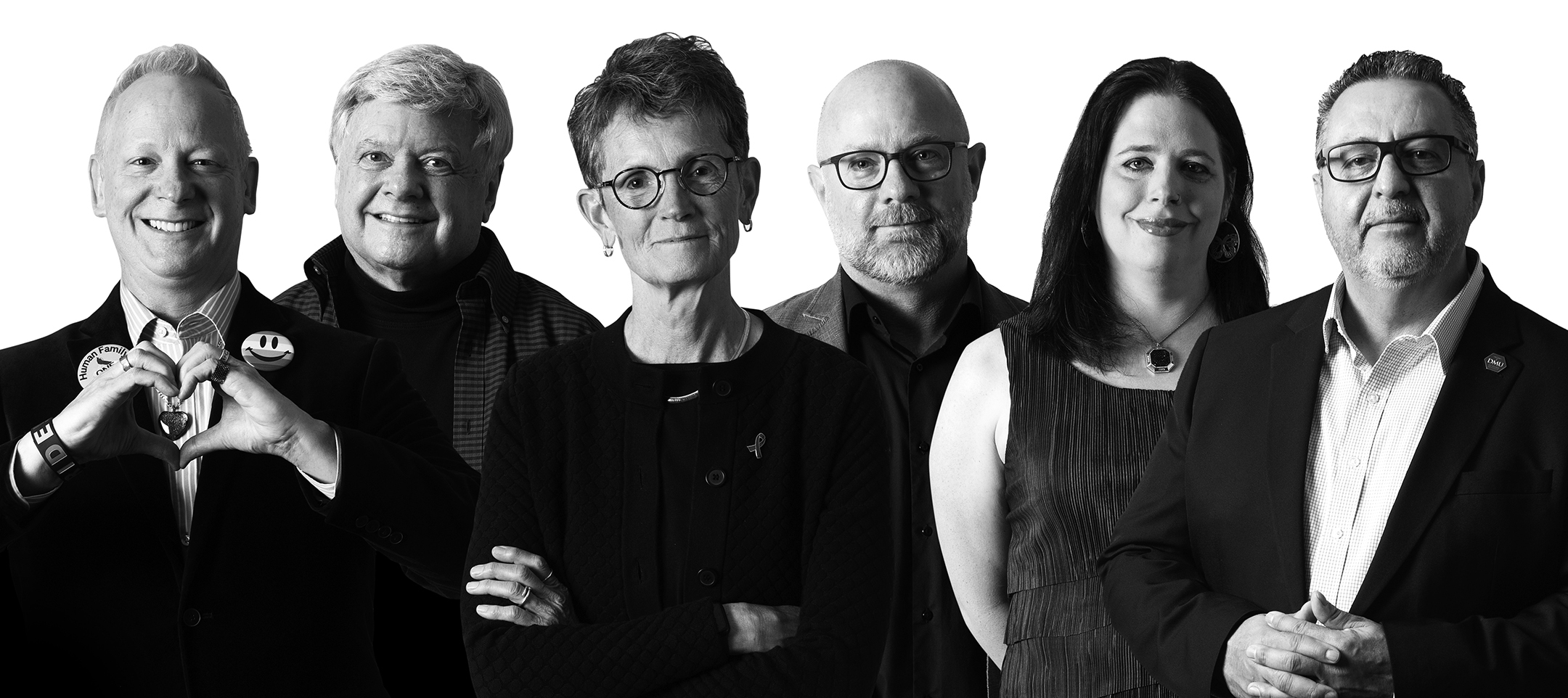 From left to right: Rich Hendricks, Rick Miller, Laurie Phelan, Scott Valbert, Aime Wichtendahl and ally Rich Salas
2023 Honorees
Rich Hendricks, pastor of the Metropolitan Community Church of the Quad Cities and a leader in eastern Iowa's LGBTQ community
Rick Miller of Des Moines, a pioneer in Iowa's LGBTQ rights movement and archivist of the Des Moines Pride Center
Laurie Phelan of Farrar, who founded the nonprofit iJAG to help Iowa students graduate and find meaningful in-state employment
Scott Valbert of Des Moines, an advocate for diversity, equity and inclusion at several of the city's largest corporations
Aime Wichtendahl, a Hiawatha city councilor and Iowa's first transgender elected official
Rich Salas of Des Moines University will be honored as an ally for his work to improve health care for LGBTQ patients through more inclusive education and advocacy
Read more about the honorees in the dsm September/October issue, here.