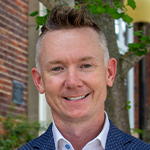 Andrew Allen, co-host for Youth in Recovery, is president and CEO of YSS, a youth development agency with more than 300 employees serving more than 20,000 youths across Iowa each year. YSS helps youths stand strong by providing children, teens and young adults the opportunity to find their voice, make healthy choices, learn life skills, heal with compassion and increase their confidence through an array of prevention, treatment, child welfare and transitional services. A native Iowan, Allen spent 14 years at Principal Financial Group, where he rose to the position of president of the Principal Financial Group Foundation, with global responsibilities over charitable giving and corporate citizenship. Allen credits YSS with providing services that saved his life in 1995. Before becoming CEO, he dedicated more than 20 years to serving YSS as a volunteer, advocate and fundraiser, leading two successful YSS capital campaigns and creating Reggie's Sleepout, a signature fundraising and awareness event benefiting YSS.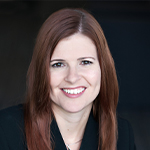 Amber Rand received her BA degree in psychology and criminology from the University of Northern Iowa. She received her MA degree in substance abuse and mental health counseling from the University of Iowa. Rand has practiced in the fields of substance use and mental health disorders for the past 23 years. She has worked for Orchard Place in Des Moines as the campus vice president since 2013, where she leads an 88-bed youth psychiatric residential treatment program. She holds independent licensure as a mental health counselor and certification as an international advanced alcohol and drug counselor.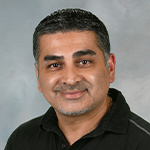 Dr. Sasha Khosravi, chief medical officer of Clive Behavioral Health, oversees clinical operations of the medical staff, implementing safety and quality improvement efforts and evaluating overall quality of services. He has been serving the greater Des Moines community as a psychiatrist and mental health advocate for nearly 20 years.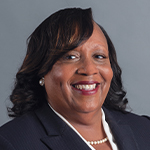 Janice Lane Schroeder, LMSW, is the CEO of Children & Families of Iowa, a nonprofit organization dedicated to improving the lives of children and families throughout Iowa. Lane Schroeder has many years of experience in the health and human services field. She is an active community member and serves on several local and regional committees throughout Iowa, such as the Iowa Children's Justice Advisory Board and the DHS Cultural and Equity Alliance Committee, where she serves as co-chair.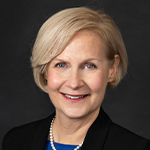 Dr. Teri Wahlig joined ChildServe in 2011 as vice president and medical director and began serving as CEO in July 2018. She graduated from the University of Iowa College of Medicine and is board certified in pediatrics, neonatal-perinatal medicine and palliative care-hospice medicine. In 2015, Wahlig received her Master of Business Administration from the Tippie College of Business at the University of Iowa. Before joining ChildServe, Wahlig was medical director of the neonatal intensive care unit at Mercy Medical Center. As CEO of ChildServe, Wahlig's focus includes partnering with the board on governance and strategic planning, providing executive oversight, fundraising and community engagement.