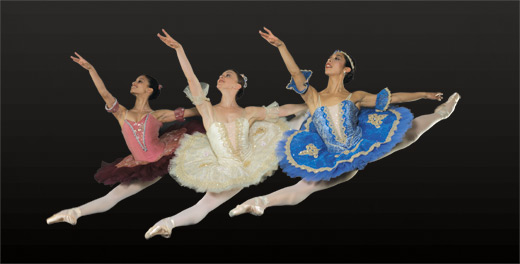 Written by David Elbert
Photos by Bruce Wagner
If Serkan Usta were to create a storyline for professional ballet in Des Moines, it might go something like this: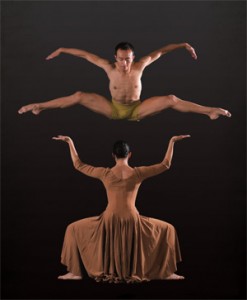 Act 1: A boy from a Turkish orphanage obtains a scholarship to study dance in America, where he becomes a star at the successful Tulsa Ballet and falls in love with and marries a ballerina from Des Moines.
Act 2: The ballerina's sister asks the couple to help bring professional ballet back to Des Moines, where an earlier failure has dampened enthusiasm for dance.
Act 3: Their efforts are slowed by a bad economy, which they overcome by sewing their own costumes and creating their own choreography. Eventually, they succeed, and Ballet Des Moines is recognized as one of the nation's top regional ballet troupes.
That's the story that Usta envisions. He's not there yet, but after nine years in Iowa, the artistic director of Ballet Des Moines and former star of the Tulsa Ballet is nearing a significant milestone. Late this summer, Ballet Des Moines will begin hiring six professional dancers who will live in Des Moines during the 2012-13 season and work with a growing pool of local dancers. Their presence will mark the first time a Des Moines company has had resident professional dancers since Ballet Iowa was disbanded in 1997 following a three-decade run that was ended by poor money management.
That won't happen with Ballet Des Moines. "We have been very conservative with what we have moneywise," Usta says. The original plan had been to hire resident professionals three years ago. But the money to support them wasn't there, so Ballet Des Moines hired individual dancers on a per-show basis for its annual December performances of "The Nutcracker" and other productions, including "The Wizard of Oz" last spring and "Alice in Wonderland" in February 2011.
"We've been gradually accumulating surpluses," said Anne Jackson-Metzger, co-president of Ballet Des Moines' board of directors. Executive Director Rachel Gross joined the ballet two years ago, and plans are now in place to bring in resident dancers for 26 weeks at a stipend of up to $600 a week beginning in late August. The three men and three women dancers will join local performers to create three shows for the 2012-13 season: an October performance of three new works, the annual production of "The Nutcracker" in December and a spring show that has yet to be publicly identified.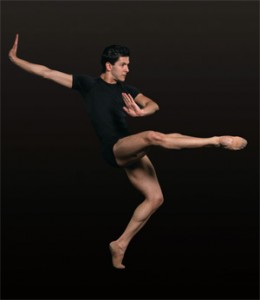 The story of Ballet Des Moines begins where the story of Ballet Iowa ended. Des Moines-based Ballet Iowa was successful for many years, employing at various times 20 or more professional dancers. Its difficulties began when the company hired a manager who "had the ability to spend money they didn't have," Jackson-Metzger says. One example involved a tour of Midwestern colleges for which an airplane was chartered to transport dancers, when a bus would have cost much less.
Before most patrons knew what was happening, Ballet Iowa was out of money and out of business. "It left a lot of bigger donors" with a bad experience, Jackson-Metzger says. "This is a small community," agrees Katherine Harrington, a past president of Ballet Des Moines' board. "People remember that history."
Despite the 1997 failure, there were still a lot of ballet lovers in Des Moines, including sisters Julie and Lori Grooters. The women are daughters of longtime patrons Dr. Ron and Kay Grooters, and both sisters had danced professionally for Ballet Iowa. Following the collapse, Lori Grooters joined the Tulsa Ballet, where Usta was an energetic, rising star with a highly appealing story of his own.
When Usta was age 5, his widowed mother left him at an orphanage in Turkey, where he began to dance at age 10. By 15, he was attracting outside attention. At 17, he was offered a scholarship to the Kirov Academy of Ballet in Washington, D.C. At 20, he went to the San Francisco Ballet School, and from there landed a job in 1996 with the Tulsa Ballet, a top-10 U.S. ballet troupe. In 2002, he was featured on the cover of Dance Magazine.
In Tulsa, Usta and Lori Grooters met, married and had their first child. Meanwhile, sister Julie Grooters had started a ballet school in 2000 and in 2002 was among the founders of Ballet Theater of Des Moines, the predecessor of Ballet Des Moines. In 2004, she persuaded her brother-in-law to perform in Des Moines as a guest artist. A year later, Julie talked her sister and Usta into returning to Iowa to take over the ballet company after Julie's husband took a job out of state.
When it comes to finances, Ballet Des Moines is the opposite of Ballet Iowa. Caution, not extravagance, has been the byword as the nonprofit built support and ramped up finances in an art form where roughly half of operating revenue comes from ticket sales and half from benefactors.
Ballet Des Moines will take a big leap this fall when its annual budget for 2012-13 grows to $600,000 from the current $350,000. Roughly a third of that new total is covered by a carry-over surplus, but the company also is confident that increased ticket sales and corporate donations will more than cover expenses for the new season.
"The last couple of years, the fund-raising committee has done an excellent job of upping corporate sponsorship with Pioneer (Hi-Bred International Inc.) and Kemin (Industries Inc.) committing to significant donations for three years," Jackson-Metzger says. Plus, ticket sales for "The Wizard of Oz," this year's season finale, hit 2,500, which was about 35 percent higher than the "Alice in Wonderland" finale in 2011.
More important, Ballet Des Moines was able to retain and put more of its ticket receipts to work in the community this year because of the way in which "Oz" was produced. Last year's "Alice in Wonderland" was not as beneficial to the community for two reasons, Usta explains. Ballet Des Moines paid a licensing fee for the choreography and a rental fee for the costumes used in the 2011 production. That's typical for most community ballet troupes, which do not have the expertise to develop their own choreography or the resources to create costumes.
But arrangements for "The Wizard of Oz" were different. Usta created the choreography, which can be sold to other ballet companies in the future. Also, instead of renting costumes, he was able to obtain wardrobe patterns from Turkey, which volunteers in Des Moines sewed to produce the "Oz" costumes. Fifty people helped make the costumes which, like Usta's "Oz" choreography, can be rented to other troupes in the future.
"One of the reasons we are able to do what we do is because we have more than 250 volunteers," Jackson-Metzger says.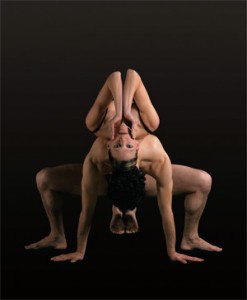 Usta "has a very agile brain," says Marcello Angelini, artistic director of the Tulsa Ballet since 1995. "Serkan and I followed the same path, because when I stopped dancing, I knew nothing about the business side. I had to learn it, and I had to learn it very quickly."
When Usta arrived in Tulsa in 1996, Angelini had just moved from dancing to an offstage role, "learning how to keep an organization viable financially, as well as artistically," he says.
The director's young protégé was an exceptional dancer, but Usta was also naturally curious about everything, including the business side of ballet, Angelini says. "We talked a lot," he says. "He was always asking questions. He still calls me with questions."
"I put my nose everywhere" in Tulsa, Usta says.
Angelini is credited with restoring the Tulsa Ballet, which was founded in 1956, to critical acclaim after its reputation had slipped during the early 1990s. Today, the ballet creates five productions a year, with ticket sales of about 48,000. In 2010, the most recent year for which informational tax reports are available, the Tulsa Ballet had an annual budget of about $6 million, or 10 times the 2012-13 budget for Ballet Des Moines.
Usta's goal is to replicate his mentor's success and eventually have 25 to 30 resident dancers who merit national attention. He knows he has a long way to travel, which is why he has mapped out the future with three-, five- and 10-year plans.
"It's harder to sell a product when you don't have it," Jackson-Metzger says. "For years we've been telling people we want to get a professional ballet. At some point you have to make that leap where you offer the product to people, and then the buy-in becomes easier."
Ballet Des Moines makes its leap now.