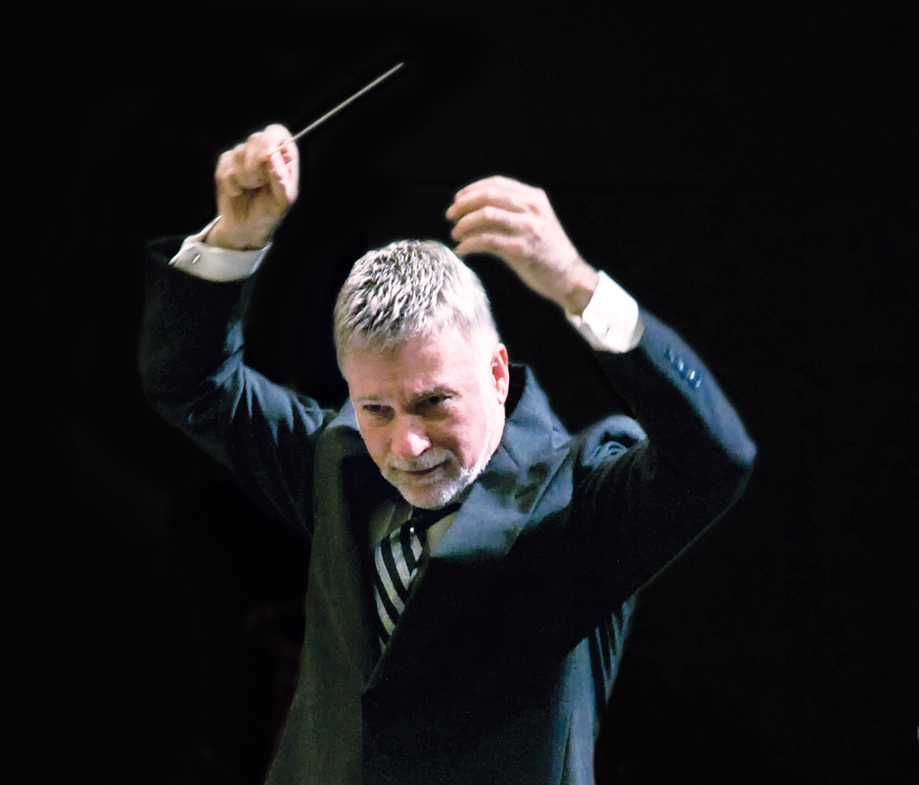 Written by Christine Riccelli
On his iPod
John Coltrane, Chris Potter, kd lang, Madonna "when she was singing well," Frank Sinatra, Tony Bennett and the Beatles, among others. "I don't like real noisy music, but … I'm a big sucker for most music that's done well."
"I wish I had more patience."
One thing he'd like to change about himself.
19
Number of works Giunta has commissioned in the past 25 years, the most recent of which was 2012's "Symphony in Sculpture" by Minnesota composer Steven Heitzeg.
Wunderkind
When he was just 23, Giunta was named the conductor of the Waterloo-Cedar Falls Symphony. He remained the nation's youngest professional orchestra leader for seven years.
Breakthrough
After conducting the 1976 Chicago Symphony Youth Concert, Giunta was flooded with more than 50 invitations to guest conduct from orchestras around the world, and he signed with a New York agent. "That started my career in a big way."
Foodie
"I appreciate fine dining … and my wife is a terrific cook."
51
Number of cousins Giunta has. Although he was an only child, he grew up in a large extended Italian family near Cherry Hill, N.J., about 15 miles outside Philadelphia. "It was a great place to grow up. …My mom would cook pasta and everyone would descend on our house. It was boisterous. If you wanted to be heard, you had to learn to speak up; otherwise you'd be like a mouse in a corner."
60
Number of professional orchestras Giunta has conducted across the United States and in 12 countries, including Mexico, Brazil, Venezuela, Germany, Japan and China.
Giunta studies a score for 2 years before the orchestra performs it. To prepare to conduct a work, he doesn't typically play it on any instrument. Instead, "I hear it in my head."
Beethoven and Mahler
His favorite composers.
Family
Son, Jared, a jazz musician in Des Moines; daughter, Alexis, and 3-year-old granddaughter, Kendyl, in Cedar Rapids; and wife, Carrie Ellen Giunta.
Guiding principle
"Every arts organization is an offshoot of the community. You have to respond to the needs of the community … and make a connection with people in order to garner the full results of the art form. That's what I stand for as a musician." Evidence of Giunta's focus on outreach: The annual Yankee Doodle Pops concert, which draws more than 100,000 people each year, and the Des Moines Symphony Academy, which he spearheaded in 2003.
14
Age he knew he wanted to be an orchestra conductor. His parents took him to symphony performances in Philadelphia and New York, where he was strongly influenced by legendary conductors Eugene Ormandy and Leonard Bernstein (below), respectively. He later studied with both.
Peak experience
"I've always respected how powerful and personal music can be. But the first time I really experienced that was during a performance of Mahler's Symphony No. 2 (known as the "Resurrection") in November 1996, six months after my father died. The orchestra knew I was going through a difficult time, and they responded in a way that could only happen on a given night, at a given moment in time. It was a life-changing experience."
"I'm a real chocoholic.
I'd eat it for three meals a day, if I could. I've never tasted a piece of chocolate I didn't like."
The populist
"My mantra is that classical music can be appreciated by everyone. The music these great composers wrote is for the masses. People think that to appreciate art, you have to know about it. But that's not the case. I tell people, 'Go to a concert, let the music wash over you, experience it.' "