Written by Shawnna Stiver
Photos by Duane Tinkey
Ask couples who have been through the wedding process, and they'll tell you the key to a successful day is in the planning. Of course, something can go wrong with any wedding, and in the following story, local wedding experts tell us how proper preparation helped them turn a potential calamity into a trouble-free experience for all. They also provided us with their top tips for avoiding a bridezilla-sized meltdown and ensuring that your big day is a joyful—and relaxing—celebration.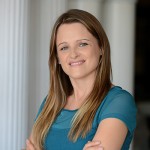 Danielle Tamasi
Something Chic Floral
Tips
Bring color swatches when you meet with a florist.
"The color purple is different for everybody. You can take a fabric sample or paint card to ensure your colors will match and everything will look great."
Trust your own judgments and opinions.
"I've had people bring 15 others to a consultation, which was way too many opinions. As a wedding planner, it's hard to delegate all of those people and keep (the wedding) focused on what the bride and groom want. With too many people, you run the risk of not pleasing anybody."
Take time for yourself.
"A wedding can be an overwhelming experience. Stop and process your thoughts and take care of yourself away from everyone else."
Near Miss
"I had arrived at a friend's wedding and taken my place in the pew to watch the ceremony when my friend rushed up to me and confessed she forgot to order corsages and boutonnieres for the wedding party. I just happen to carry tools in my car to fix floral arrangements, so we took apart the bride's toss bouquet and I made 10 corsages and boutonnieres right on the spot in about 20 minutes. You couldn't even tell they were handmade."
---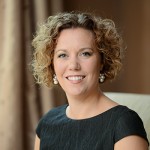 Gina Cramer
Make it Happen Events LLC
Tips
Keep a checklist.
"I swear by checklists, and I give all of my brides a checklist calendar so that month to month they know what needs to be done. Plan ahead and do things while you're thinking of them. Little things can pop up the closer you get to the wedding day, so by having them done, you can deal with any unexpected surprises."
Make dates in addition to the date.
"During the wedding planning process, make time to reconnect with each other. Wedding talk is off limits during these dates. This gives couples a chance to remember that the wedding is about the marriage and the two of them and not about all of the details."
Prepare a timeline for the entire wedding weekend.
"There has to be a set structure: where should people be and what time, when do the vendors check in, what does the photographer have planned, etc. By giving everyone a timeline, nobody has to bug the bride and groom for instructions."
Near Miss
"I had a bride scheduled to be married outside this year on May 4—and it snowed that day. My December brides would pay big money for snow on their wedding day, but not my spring brides. The ceremony was scheduled outside on the terrace at Glen Oaks Country Club. The day of the wedding, we made the decision to pull everything inside, so we transformed the entryway into the ceremony location. We pulled every piece of furniture and lined up rows and rows of the nice wooden garden chairs, used the fireplace as an altar and decorated the inside with flower arrangements. The entire team came together and made it happen. You'd never know it wasn't planned that way – everything turned out beautiful."
---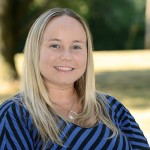 Lindsey Yaeger
InnovativEvents Inc.
Tips
Hire an on-site coordinator for your wedding day.
"Appoint that person to put out any fires so you don't have to worry about it. Avoiding that responsibility means everyone close to you can enjoy your special day worry-free."
Have an alternative location if you're planning an outdoor wedding.
"We live in Iowa. The weather is unpredictable and impossible to plan for. Having a backup plan for the location can alleviate stress leading up to the big day. You cannot control Mother Nature, but you can be prepared."
Relax and remember that nothing is ever perfect.
"A wedding is really just a big party with all of your friends and family. At the end of the day, you get to celebrate a new life together with the people who are most important to you."
Near Miss
"We recently had a wedding reception that was planned for an outdoor veranda; however, rain and thunderstorms were predicted. The bride wanted to keep to the original plan despite the weather. But the band was nervous about their equipment getting ruined, so the bride bought a tarp and had the venue hang it. This was a practical solution to protect the equipment but quite the eyesore! We quickly jumped into action by bringing in lots of ivory drape and setting up a drape line in front of the tarp. The veranda looked great, and all parties were happy with the solution."