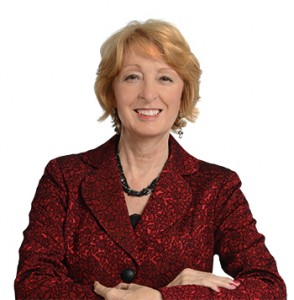 Harold Hughes
The person who's had the most profound long-term impact on her life. She identified with the late Iowa governor and U.S. senator's humble beginnings and how he "forged through obstacles that would've stopped other people…. His honesty and political courage touched my soul." Former U.S. Sen. John Culver, whom Campbell describes as "honorable and deeply thoughtful" also influenced her.  Through her work for Hughes, she met her husband, Ed Campbell, a highly influential Iowa and national Democratic strategist. He died in 2010.
17
The age in 1965 when she left her rural home in New York's Appalachian region and moved to Washington, D.C., for a job as a stenographer at the newly formed Department of Housing and Urban Development. At that time, federal agencies were recruiting workers in impoverished communities, and "I got offered the position through that program." That opportunity eventually led to a distinguished career in law, government and politics.
The spies who loved her
In 1995, Campbell attended the Fourth World Conference on Women in Beijing. The Chinese government spied on the delegates 24/7, including in their hotel rooms. "I got dressed in the shower to make sure I didn't show up on a TV screen somewhere."
Pilates
How she stays fit.
Hillary in 2016?
"I hope so. There are very few people—men or women—who've met her who haven't felt her intelligence, compassion, energy and decency."
Guilty pleasure
"Decadent Sunday breakfasts with lots of champagne."
"Downton Abbey"
Her TV addiction.
"American Hustle"
Best movie she's seen recently. "I can remember Abscam–it was fun to see how it was (portrayed) on screen. … The movie was easy to watch and funny."
1997
Year Campbell was named one of Time magazine's 25 most influential Americans. Praising her work as President Bill Clinton's handpicked director of the Office on Violence Against Women at the U.S. Department of Justice, the magazine said Campbell "is the force behind a grass-roots shift in the way Americans view the victims—and perhaps more important, the perpetrators—of crimes against women."
Proudest achievement
Being elected Iowa's attorney general in 1990. "I was thrilled. It was such an honor to be elected by the people of Iowa … and it opened so many doors. I was able to focus on issues that really made a difference in Iowans' lives." Campbell is the only woman who's held that office in Iowa.
Last time she was nervous
Going over Kakum National Park's Canopy Walkway, a series of swinging bridges that hang 130 feet over a rain forest in Ghana. She was in the country earlier this year with a group of 11 Iowans who were volunteering at a school where 40 percent of the students had been rescued from child slavery. "It was a transformative experience for me."
Cooking
A favorite hobby. "I have a commitment to start doing it more again…. I owe a lot of people dinner."
Italy
Her dream vacation. She says she'd like to "settle in a place and then cruise around to explore."
She can't start the day without …
… "my morning coffee and a real newspaper."
"I'm just naturally positive."
How she's weathered the inherent frustrations of politics and stayed motivated to keep advocating for human rights and "helping to change things for the better."
What she's reading
"The Presidents Club" by Nancy Gibbs and Michael Duffy.
Wish
"That women everywhere can go forward every day with the knowledge that they have the right to live free from violence, whether they're on the street or in their home, and when that right is violated, that there's a criminal justice system behind them" that will treat them fairly and prosecute the perpetrators.