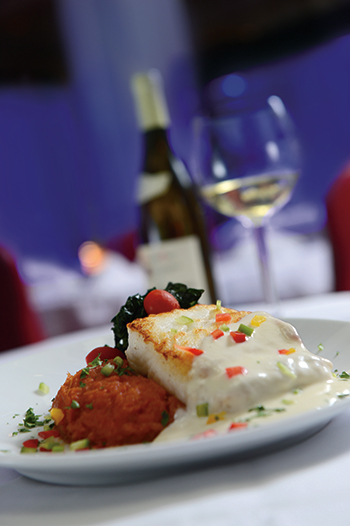 Reviewed by Wini Moranville
Photos by Duane Tinkey
After 20-plus years of being a food writer, what thrills me most is when a restaurant reminds me, once again, how much more there is to learn in my field. And here's a curious thing: Lately, my newest culinary epiphanies have occurred in a restaurant that's hardly new.
Splash Seafood Bar & Grill has been around for 14 years, and let's face it, that's grande dame status in our local fine-dining realm. Just try to name five high-end restaurants that have been around longer. Can you even name two?
And yet, in the past year, Splash is where that I learned that Alsace crafts exactly the kind of pinot noir that I like—hitting the sublime spot between fruity and earthy, with plenty of brightness to go around.
I could have told you that I liked West Coast oysters generally better than East Coast oysters, but I could not have pinpointed why. After an extensive chat with the pros in the Splash Oyster Bar, I discovered that the deep cups of those dynamically scalloped West Coast shells generally hold more juice (called oyster liquor), which brings the fresh, sweet taste of the sea I love.
And who knew that Sriracha sauce doesn't have to overwhelm scallops? Just a touch of butter gives the outspoken chili-vinegar-garlic condiment the eloquence it needs to flatter the delicate scallops.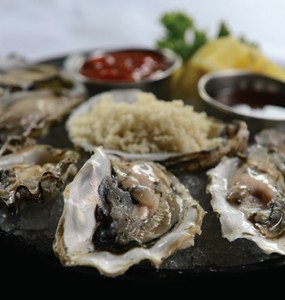 Yet even when I'm not discovering something new-to-me at Splash, there's pleasure aplenty in simply enjoying seafood so beautifully done. The fish and shellfish are fresh, of course, but magic also lies in the way the kitchen gets the food to the table just-from-the-heat hot, yet glistening with a sparkle of the sea.
The shockingly fresh oysters here (usually there are at least six varieties) always taste revelatory—both elemental and civilized at the same time. But if raw isn't your thing, try the oysters Rockefeller; the soft, plump meat jiggles under that fluffy dollop of hollandaise, with spinach and bacon to flavor-charge the dish.
Who does king crab cocktails like this anymore? The rich, thick, sweet and fresh legs arrive iced up as they should be, served with lemon-caper tartar sauce. And it's hard not to order fish in the meunière style (lightly flour-dusted and pan seared, with a lemon-spiked butter sauce). I'm not alone in my admiration for this classic preparation: Sea bass meunière is Splash's No. 1 selling dish.
The more I go to Splash, the more I appreciate the restaurant's keen sense of seasonality too. Each time of year brings its own treats, from spiny lobster in the autumn and Nantucket Bay scallops in winter, to halibut and wild salmon in spring and summer. During the growing season, the farm-to-table movement thrives. Executive chef Dominic Iannarelli and his team work closely with local growers to bring seafood-friendly produce to the table, often in weekly specials, such as a fresh pea and king crab risotto in June.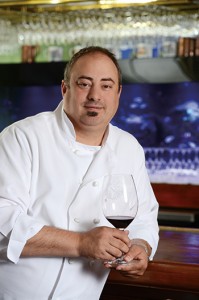 The committed wine program continues to outdo itself. The bottle count now hovers around 450 wines, up from 275 choices a few years ago.
They're purveyed by certified sommelier Ben Nelson, in an admirable range of prices. After all, sometimes a $6 glass of Spanish sparkling wine will do; other occasions call for a Champagne splurge—and for that, 10 choices await.
Although a restaurant with such a long life span could risk becoming a relic, Splash keeps an eye on the trends. What's on the horizon? Iannarelli says that soon, we might start seeing more fish cheeks, one of the most tender, succulent pieces of the fish. In addition to the more well-known halibut cheeks, other varieties, including king salmon, cod, monkfish, opah and tuna, are getting play in the seafood world.
While new inroads now and then keep the menu fresh, Splash always remains true to its core. In fact, when I asked Iannarelli what accounted for the restaurant's longevity, he answered: "Everyone's commitment to really fresh seafood. We will not get distracted."
Indeed, over the years, I've seen once-great restaurant chefs take their eye off the ball, sometimes with heartbreaking results. But each year, Splash only gets better, with each plate of sparkling fresh seafood and passionately purveyed wine it serves.