Written by Shawnna Stiver
Photos by Duane Tinkey
Have Patience
Greg Heid
I discovered something that has stayed with me all of my life from a book I read in high school, "The Court of the Stone Children" by Eleanor Cameron. The main character time-travels back to solve the mystery of the courtyard where statues of children appear. One of the phrases from that book that I'll always remember is, "Stone is patient." That summer, I went with my family to Lake Superior and found a brown stone, no bigger than a quarter, with a smooth surface like suede. I have carried that with me my entire life, and I apply the advice all the time. I am a person who wants to get 12 things done in 15 minutes. I remind myself in negotiations, in staff meetings and in dealing with people that it's better to sit back, listen and be patient. When I'm in the middle of a meeting and my to-do list beckons, I reach into my pocket and remember, "Stone is patient; don't worry about it."
Greg Heid is the director of Des Moines Public Library.
---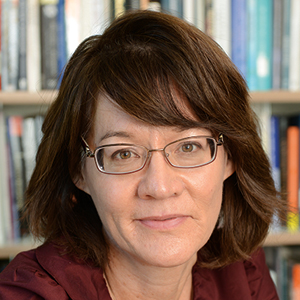 Know the Power of Words
Carol Spaulding
As a young reader at 12, I had a really powerful and formative experience, which, at the time, felt like a lightning bolt from the sky. I was bored with the fairy tales I had been reading, so my mom handed me "Of Mice and Men" by John Steinbeck and said, "Here, go read this." I finished the book, completely floored by the ending. I remember stomping into the kitchen, where my mother was stirring a pot of spaghetti, and saying, "Why didn't you warn me?" I didn't know that you could be smacked in the face by black-and-white words on a page. From there, an English major was born. We are such a visual culture—we expect impact from movies, but books have this power to move people too. Ever since that novel, I've always had the aspiration to do that.
Carol Spaulding, a professor of English at Drake University, is the author of the books "Zakery's Bridge: Children's Journeys From Around the World to the Heartland" and "The Brides of Valencia," along with numerous short stories and poems.
---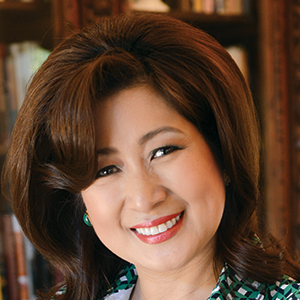 Be the Best of Whatever You Are
Maria Victoria A. Grageda-Smith
An array of works has influenced me throughout my life, but if I were to give one answer, it'd be a poem my fourth-grade English teacher taught us: "Be the
Best of Whatever You Are" by Douglas Malloch. He says, "It isn't by size that you win or fail, be the best of whatever you are!" Those words struck me as a
child, and I took them to heart. Whatever I do, whatever capacity I am acting in life, I try to live by the words of this poem. For example, compelled by the inherent challenges of an immigrant's life to reinvent myself from the high-profile lawyer that I was before I moved (from the Philippines) to the United States, I took comfort in this poem's message that it doesn't matter what I become in my new country as long as I (strive) to be the best of whatever I wanted to be. Thus, when I decided to become a creative writer, I grabbed and studied every book on writing I could and joined writers' clubs. After about three years, the first time I submitted (a short story) to a national writing competition, I won first place. Winning gave me the motivation to keep
on going.
Maria Victoria A. Grageda-Smith is the author of the poetry collection "Warrior Heart, Pilgrim Soul: An Immigrant's Journey."
---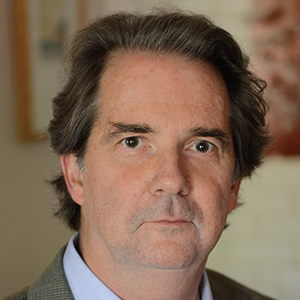 Embrace the Unknown
David Wolf
For me, poetry has always been tied to ideas and they have to be driven by imagery. I read "Monologue of a Dog" by Wislawa Szymborska when it was published in The New Yorker and I loved it; I have it posted outside my office. It's about life, which is a broad subject, but she handles it beautifully. It takes you through several images and suggests life as being the only way you'll experience these very specific truths. The poem also suggests that life is the only way to "keep on not knowing something important." It could be interpreted in many ways, but I took it as the fact that we go through life not knowing many important things, and we should be comfortable with that. I think it was Henry Miller who said this: When we are young, we read to be transformed, but when we're older, we read as a confirmation of how we've experienced life.
David Wolf, chair of the English department at Simpson College, is the author of four collections of poetry: "Open Season," "The Moment Forever," "Sablier" and "Sablier II."
---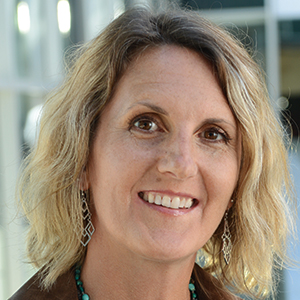 Enjoy the Journey
Jennifer Wilson
Sometimes I feel like my life truly began when I read the poetry of Walt Whitman. I'd had a fairly sheltered life growing up, so when I went to college, and I began the unofficial search for who I wanted to be, I had all sorts of incredible influences. My soul yawned wide open and took it all in, especially with "Leaves of Grass." I still have the paperback I bought in college; its yellowed, brittle pages are falling out, and it's stuffed with old love notes. It needs a new layer of tape, come to think of it. So when my kids have that soul-yawning moment, they too can read just the right words; that's the magic of a book, or a poem. (These words) sit with you before the first epic solo trip of your adult life. Because really, it's all about the solo trip, isn't it?
Jennifer Wilson is the author of the memoir "Running Away to Home," which received the Best Nonfiction Book of 2011 award from the American Society of Journalists and Authors and the Emerging Iowa Author Award in 2012 from the Des Moines Public Library.
Wonder of Words Festival
Artist, actor, musician, radio DJ and author Henry Rollins will headline this year's Wonder of Words Festival Nov. 14 at 7:30 p.m. at Drake University's Sheslow Auditorium. Tickets are $25 or $30 per person. The third annual festival, co-produced by the Downtown Community Alliance and the Des Moines Public Library, will take place Nov. 1-16 at various Greater Des Moines venues. Additional highlights:
A presentation by John Shors, a Des Moines native and best-selling author, Nov. 4 at 7 p.m. at Des Moines Central Library. Shors will discuss his novels, including "Beneath a Marble Sky" and "Temple of a Thousand Faces," and how travel has influenced his writing. He'll also share stories of his roots in Des Moines. The program is free; seating is available on a first-come first-served basis.
The Iowa Authors Award Dinner, Nov. 8, 6-9 p.m., at Des Moines Marriott Downtown. The fundraising event for the Des Moines Public Library Foundation will feature best-selling author Bill Bryson with journalist and Iowa Cubs owner Michael Gartner serving as emcee. Tickets are $150 each; for more information, call 248.6402. As of press time, the event was expected to sell out.
"An Evening With Gary Soto," Nov. 11 at 7 p.m. at the Temple for Performing Arts. Soto, an award-winning poet and essayist from Fresno, Calif., has authored 13 poetry collections and more than 30 books. Free admission.
A lively Pub(lishers) Crawl at Full Court Press Inc. bars in downtown Des Moines Nov. 11, 5-8:45 p.m., featuring dramatic readings.
A new event called "Lunch Outside the Box," a series of free presentations by authors Christine McMahon Sutton (Nov. 3) and Dr. Ann M. Crowley (Nov. 5) and photographer Ty Smedes (Nov. 6). Each presentation begins at noon at Des Moines Central Library.
A presentation and reading by Billy Collins, one of the nation's most popular and famous poets, Nov. 16 at 7 p.m. at Hoyt Sherman Place. The former U.S. poet laureate will discuss his latest volume, "Aimless Love." Free admission.
For more details, visit wonderofwordsfest.com.