For the fourth annual Sages Over 70 recognition, dsm is pleased to honor Chuck Betts, J.C. "Buz" Brenton, Don Brush, Judy Conlin, Patty Cownie and Stan Reynolds. In the stories below, their friends, family members and colleagues show us how the honorees have used their creativity, energy and passion to enrich the community in ways that benefit us all. On this video, the Sages share experiences and insights gained from a lifetime of giving.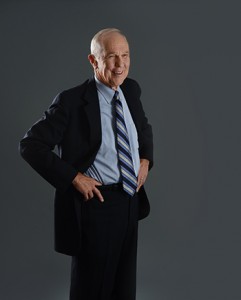 Charles Betts
Former owner of Betts Cadillac
(now Willis Auto Campus)
Written by Rich Willis
As I look back on it now, my first meeting with Chuck Betts would tell me a great deal about the man whom I would work beside for 30 years and have been honored to know as a friend for over 40 years. What I expected to be a 15-minute conversation between Chuck and a young college student looking for a part-time job turned into a two-hour conversation. What I realized that day was that Chuck Betts was far more interested in Rich Willis as a person than as someone who could wash cars.
Since that day in 1972, Chuck has been a major influence in my life and also has been a major influence on Greater Des Moines. He has worked behind the scenes mentoring individuals, giving his time to various organizations in the city, state and nation, and nurturing outstanding children and grandchildren. That is a great deal of responsibility for one person, but he has always made time for each of these important activities: mentoring, giving, nurturing.
Quietly, Chuck has dedicated much of his time to helping the underprivileged within our community. Countless people in need have come to Chuck, who not only has helped them financially but also has assisted them through his advice on how to get on the path to a better life.
Chuck also has always had time to mentor young people and entrepreneurs. He's always willing to listen to their ideas and offer suggestions. He never hesitates to ask these individuals questions about their career path or business plan, often offering a different and needed perspective.
Throughout his career, Chuck's business, Betts Cadillac, consistently ranked among the top Cadillac dealerships in the nation, even receiving General Motors' highest award as the No. 1 dealership in America based on customer satisfaction. Chuck also received the Iowa Time Quality Dealer Award from the National Automobile Dealers Association and the Integrity Award from the Better Business Bureau.
Over the years, Chuck has been involved with countless civic organizations. He served as chairman of the United Way campaign and also has served on the boards of Urban Dreams, Goodwill Industries of Central Iowa, the Community Foundation of Greater Des Moines and Mercy Foundation, among others. One of Chuck's projects was the Roosevelt High School renovation project, which he co-chaired with the late Marvin Pomerantz. After Mr. Pomerantz's passing, Chuck continued the task to completion.
Chuck's priorities have always been his faith and his family. And like everyone, Chuck had his own secret dream. He confided to me that his was to own a restaurant. It would have featured high-quality food, outstanding service—and double-crust pie.
Perhaps the best description of Chuck is in the words of the slogan he created for his business many years ago: "Quietly, doing things very well."
Rich Willis is president of Willis Auto Campus.
---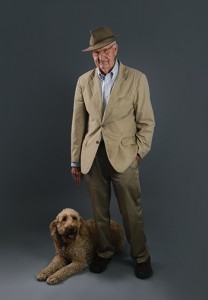 J.C. 'Buz' Brenton
Environmental Activist, Philanthropist
Written by Fred Weitz
In 2003, my wife, Emily, and I went sightseeing in Burma (Myanmar) with Buz and Sue Brenton. The number-one tourist stop in Burma is Bagan, an impressive area of about 16 square miles covered by a couple thousand ancient Buddhist pagodas. Some of the pagodas had been restored; many had not.
While we were all impressed with these beautiful pagodas, it was Buz who decided that we should sponsor the restoration of one or more of them. When we got home, Buz worked hard to connect with someone we could trust to receive our contributions and use the money for its intended purpose. Because Burma was still under the control of a corrupt junta, Buz eventually had to give up on his plan.
Although he didn't succeed in that particular philanthropic effort, it's a wonderful example of Buz's many ideas of how to use his wealth and persuasiveness to improve the world—particularly our state and our community. Some additional examples:
When he happened to see a carousel in a park in Hartford, Conn., Buz decided that we should have one in Des Moines. So now there's the wonderful Heritage Carousel in Union Park, which is used all summer by kids in that neighborhood.
As the Principal Riverwalk was being designed, Buz proposed a much-needed outdoor ice-skating rink. He visited a number of other rinks around the country, including Rockefeller Plaza, to learn what worked and what didn't, and then arranged a substantial contribution from the Brenton family. The result is the Brenton Skating Plaza.
Buz was embarrassed to show some out-of-town visitors the old Des Moines Botanical Center, so he recruited others to develop the new Greater Des Moines Botanical
Garden. He pledged a substantial amount of his own money toward its construction. Without Buz, this major addition to the community would not have happened.
A serious environmentalist, Buz in the 1970s introduced the idea of a "bottle bill" to then-Gov. Robert Ray and led the effort to convince the Legislature. Those of us who can remember our roadsides before that bill passed know what a difference Buz has made.
Buz's crowning achievement is the Brenton Arboretum. A longtime lover of trees, he decided about 10 years ago to use some of his family's farmland in Dallas County to develop an arboretum. Over the years, he has planted some 2,500 trees and shrubs representing 500 species; built roads and ponds, a classroom and an office, and a pavilion that's used for a variety of programs; exposed hundreds of schoolchildren to the importance of trees; and researched species to determine their tolerance for Central Iowa's climate. Anyone who hasn't visited the arboretum should take a look at Buz's creation.
Thank you, Buz, for everything you've done for our world.
Fred Weitz is the former president of The Weitz Co. and a 2011 Sages Over 70 honoree.
---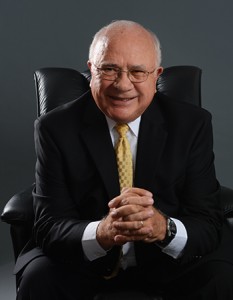 Donald Brush
Retired Wells Fargo & Co. Executive;
Former Mayor of Urbandale
Written by Thomas B. Hadden III
I first met Don Brush in 1996 when I joined Metro Waste Authority (MWA) as the executive director. Don was serving on the board of directors and quickly became a trusted confidant and go-to person when I wanted a sounding board. While his expertise in banking and the financial world gave him the business background for many decisions facing our organization, he also brought an element of calculated risk-taking that served MWA very well. During his time on the board, MWA started its methane gas facility in partnership with MidAmerican Energy Co. and was the first waste management agency in North America to use a constructed wetland for leachate treatment. We also created the Curb It! and Compost It! programs.
Don is a man who lives "continuous improvement." He understands and embraces the concept of strategic planning and knows that the best organizations are those that have strong communication between staff and board members and between the organization and its customers. Don supported meaningful strategic planning sessions for the MWA board of directors and staff.
One characteristic of a leader is to embrace lifelong learning. While at MWA, Don encouraged me, and others, to take the executive MBA program offered by the University of Iowa. I have never regretted that decision, and I'm thankful that Don, having gone through the program himself, understood the benefit of getting an advanced degree. Don knows that education and training are important investments that help an organization remain strong. I am a true believer in lifetime learning, and Don's support and influence helped develop that belief system. Continuous improvement coupled with continuous learning creates a winning combination.
Don also served Urbandale as a mayor and city councilman for many years. I work with elected officials every day, and leaders like Don understand that cultivating new leaders is one of the greatest legacies a person can leave. He has mentored many people through the development of one of the best civic leadership programs in the state. He shines most when he quietly encourages those around him to carry the torch and do great things for the future.
In addition to MWA and the city of Urbandale, numerous Greater Des Moines organizations have benefited from Don's skills and talents. He's always proud to brag about the accomplishments of staff members, making them feel as if they did it all. But Don is always in the wings—imagining the future, researching the possibilities, selling the ideas to his peers and working relentlessly to make it all happen.
Thomas B. Hadden III is the city manager of West Des Moines.
---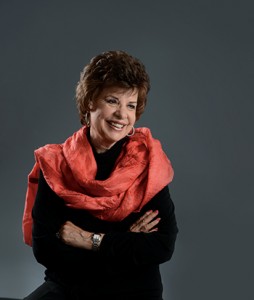 Judith Conlin
Executive Director, Iowa International Center
Written by Trudy Holman Hurd
To know Judy is to know someone who is profoundly loyal to her beliefs, commitments, women, children, friends and family. An overriding passion of Judy's has been giving a voice to those who don't have one, including women, refugees and even animals. The many decades of her career and volunteer commitments attest to that, starting when she was a 22-year-old English instructor at Iowa State University.
There, observing that female writers were often viewed as inferior and not typically part of the curriculum, Judy co-founded the Iowa Women's Studies Association, which included faculty members from Iowa's three state universities and some private colleges. Focusing on women writers at that time was going against the grain.
Then, as a young mother in the 1970s, Judy was exposed to textbooks in the Ames school system that were promoted as being nonsexist and multicultural. But Judy found that 60 percent of the females were negatively portrayed and 95 percent of the males were positively portrayed. She not only engaged school board members, teachers, administrators and parents to discuss the results but also wrote on the subject and presented workshops in Iowa and Kansas.
In the early 1980s, Judy helped the Iowa Commission on the Status of Women with a project for displaced homemakers, a new concept at that time. She created the "Guide for Displaced Homemakers" and a directory of resources in four states, which helped thousands of women learn how to find educational and job training, services and employment.
With her genuine desire to help people, her current position at the Iowa International Center gives her a front-row seat to the struggles of immigrants and refugees in Greater Des Moines. Bringing English language classes to where the refugees live, creating a resource guide in eight languages and launching a website with vital information in 64 languages have all helped these new Iowans adjust to their new home. A goal of hers is to bring together the various agencies that work with immigrants and refugees and create a collaborative, coordinated approach to serving them.
Judy also is a talented fundraiser; organizations such as the Ames Sexual Assault Care Board and Planned Parenthood of the Heartland have benefited from her keen skills in this area. In fact, over her seven years with Planned Parenthood, the amount of money raised annually shot up from $100,000 to $1.3 million.
Judy's children, Sam and Anne, are among her greatest joys. Anne decided to become a single mom and adopt two children from China, which Judy supported with great enthusiasm and encouragement. Judy knows if we raise children with fewer cultural prejudices, we increase the chances for a more peaceful world—one family at a time.
Judy's respect for all living things flows into her love of animals. On a walking safari in Africa, I saw her in tears when we came upon a young elephant that had been killed by illegal poachers. I've sensed her deep sadness over the abuse of animals, her joy while viewing a stately horse and her mourning over the loss of a beloved cat.
I'm blessed to be friends with such a strong, clear-thinking, well-informed woman who can and does make a difference. Congratulations, Judy, on joining the ranks of Sages Over 70 in our vibrant community.
Trudy Holman Hurd is a retired consultant, trainer and director of Hamilton's Academy of Grief and Loss.
---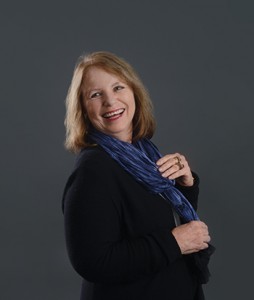 Patty Cownie
Community Volunteer
Written by David Maxwell
I've known Patty Cownie for over 15 years as a friend, neighbor and member of the Drake University board of trustees. I see her almost every weekday morning as I head off for campus and Patty is either beginning or ending her morning walk—a ritual she seems to undertake regardless of the indignities heaped upon her by the Iowa climate.
The things that Patty and her husband, Jim, have done for decades in Des Moines are the stuff of legends, and there are probably few of us in this community who have not been touched in some way by their efforts. So it's probably not surprising that I'd like to focus here on Patty's role on the Drake board of trustees.
Drake's board is an active one that takes its governance responsibilities seriously and is consistently engaged in managing the university's present and shaping its future. From the perspective of the president, I could not ask for a better group.
From the start of her tenure, Patty has been an important voice in board discourse, both in her service on a variety of board committees and in meetings of the full board. Her views on important issues not only are greatly valued by her colleagues, and by me, but are actively solicited because of what she adds to our thinking.
Patty has the wonderful ability to ask penetrating questions that open whole new lines of thinking and possibilities and that challenge our fundamental assumptions about the ways we do things (which is what higher education institutions desperately need their boards to do). She is always ready to be skeptical, always ready to ask us if we really know what we're doing, and always ready to support and defend us to the end once she's heard the answers. And Patty has been equally willing to put her own ideas to the test by chairing board committees, where she has provided thoughtful and focused leadership.
More than anything, it's clear that what drives Patty in her service to Drake University is her passion—and affection—for our students, and for the role that Drake plays in helping launch our students into making their dreams a reality. It's become patently clear in the past 15 years that Patty would much rather spend time talking with our students—learning about who they are and who they want to become—than with any of us in the administration or on the faculty.
Patty is a voracious reader; she loves to immerse herself in narratives, whether fictional or factual. The stories of our students' lives and aspirations draw her in, and that's what binds her to all of us, and to Drake, so indelibly.
David Maxwell is the president of Drake University.
---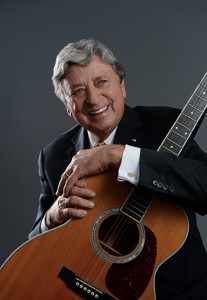 Stanley J. Reynolds
President and CEO of Reynolds & Reynolds Inc.;
longtime volunteer for Variety—The Children's Charity
Written by Brooks Reynolds
In the late 1980s, a young girl from St. Croix came to Des Moines for medical treatment. She was going blind, and unfortunately her eyes couldn't be saved. She was a big fan of Stevie Wonder and drew a great deal of inspiration from him. When Dad found that out, he cold called the singer's manager and asked him if Stevie would talk on the phone with this young patient for a few minutes. Stevie Wonder did much more than that—he flew to Des Moines and met the girl, gave a concert at Blank Park Zoo, and ended up at my parents' house.
That's one of my favorite stories because it shows how my dad is never afraid to pick up the phone, make an introduction and engage people, even if he doesn't know them, for a good cause. I've seen that will and determination over and over in his work with Variety—The Children's Charity; he and my mom (Jody Reynolds) have helped raise more than $100 million since they became involved with and committed to the organization more than 40 years ago.
In addition to Stevie Wonder, my dad's brushes with fame include Queen Elizabeth II and Cary Grant. I remember asking him if, growing up in White Bear, Minn., he had ever imagined the interesting life he's had. He said, "Never." That's probably because he lost his dad when he was only 12 years old, and his mom worked two jobs to support the family. A self-made man, he started working at age 14 as a butcher in his brother-in-law's store. He went to the University of Minnesota, worked for 3M and then moved to Des Moines. In 1976, he started Reynolds & Reynolds Inc., a full-service insurance agency that today is the country's largest writer of movie theater insurance.
As my four siblings and I were growing up, he always instilled in us the importance of helping those who are less fortunate and of giving back to the community. After my sister died in 1973 when she was just 14 months old, my father funneled his grief into helping others, which I've always admired. He and Mom are both past state presidents of Variety, and in 1975, they helped found the annual telethon, which Dad produces each year. In 2014, the telethon raised $4.1 million. My siblings and I now make Dad take a nap during the telethon; otherwise, he wouldn't stop at all. Dad also has appeared in telethons throughout the country and in Canada.
Over the years, Dad has been recognized for his charitable efforts, receiving the Variety Club Humanitarian Award and the Distinguished Iowa Citizen Award from the Boy Scouts of America, among other honors.
But it's the children Variety and other organizations help, not awards, that matter to Dad. I know I'll always be inspired by his unfailing determination, hard work and giving spirit.
Brooks Reynolds, Stan Reynolds' son, is an account executive at Reynolds & Reynolds Inc. and a founder of the Blue Ribbon Bacon Festival.