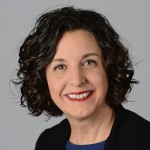 Christine Riccelli
"Why do you have so many more ads than stories?" That's the question a reader recently asked me, prompted by his belief that advertising pages outnumber editorial pages in dsm.
He was mistaken.
At dsm, we consistently maintain a 50-50 advertising/editorial ratio, which is the industry standard. If we diverge from that ratio, it's in favor of editorial.
One reason for the misperception may be because each issue contains special advertising sections, in which ads are grouped together; these sections can run anywhere from eight to 30-plus pages in a row. In this issue, the ad sections include Salon and Spa Week (page 19), landscaping (page 43), women in business (page 69) and health care (page 141).
Another misperception that we sometimes encounter revolves around the relationship between our editorial and advertising teams. Some potential advertising clients assume that if they place an ad, they'll receive editorial coverage.
They are mistaken.
At dsm, we maintain a strict separation between our editorial and advertising departments. At many publications, that line is becoming increasingly blurred or disappearing altogether for reasons that by now are well-known—the digital revolution, economic uncertainty, the rise of biased media on every platform.
But we keep the line solidly in place, always. The reason: It makes for a win-win-win situation for readers, advertisers and dsm, always. Knowing our stories aren't promotional pieces in disguise, readers win because they trust us to publish content that's chosen based on its merits, free from external agendas. Advertisers win because they know they're delivering their message through a reputable vehicle that readers respect (and, after all, our advertisers are our readers, too).
When an advertiser is in a story, it's because that company or person is a relevant, credible source or provides an interesting hook or newsworthy angle to the article. For example, Projects Contemporary Furniture advertises in this issue, and one of the store's chandeliers is featured in the story starting on page 53. We included the chandelier because it was a perfect fit for the story, not because an ad was placed. In fact, no one on our editorial team even knew Projects was running an ad until the magazine was laid out, long after the story was conceived and completed. Likewise, none of our account executives knew Projects was part of the story until final proofing a few days before the magazine went to the printer.
Finally, dsm wins because adhering to that strict line between editorial and advertising enables us to grow and thrive when so many other local publications have floundered. Our company knows that operating with integrity results in success—for our business, for our employees, for our advertisers and for our readers. Always.