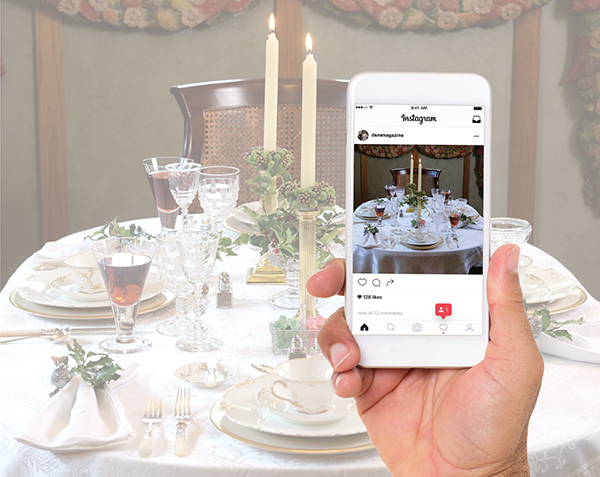 Writer: Lauren M.G. Burt
Photographer: Duane Tinkey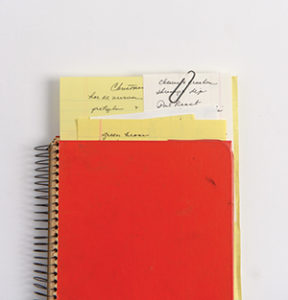 The gracious home dinner party, long a custom of social civility, has been shaken like a martini by social media and other digital technology. Like that martini, the elements of the dinner party endure, but the experience is changing, infused with some fresh ingredients.
"I grew up in the 1960s eating every dinner by candlelight and had a mother who was famous in our New Jersey town for her hostess savoir faire," recalls Mark Holub, the owner of Holub Home. "I remember my mother 'doing it right' by ironing the napkins, thoughtfully planning the table and allowing her guests to only sit in the living room before dinner, making conversation the aperitif."
More casual entertaining became the norm through subsequent decades. Baby boomers favored fondue. Younger generations opted for low-cost spontaneity, with potluck, bring-your-own-fare-to-share dinners. For them, more formal meals were restaurant events.
The faltering economy shook that behavior, according to local restaurateur Christopher Diebel. "The recession of 2008 forced people to change their lifestyles," he says. "Gone were expensive, high-end dining experiences.
"People were forced to eat out less," Diebel explains. "They stayed home to save money at the same time that social media was rapidly taking hold. The recession killed formality. And then social media forever changed the entertaining landscape."
Carla McDonald, founder of Salonniere, an online magazine dedicated to entertaining, contends that social media has "upped the party game." As McDonald explained to the Washington Post: "As people plan their parties, they think of visual vignettes that are fun and also a photo opportunity. It has made people more aware of the visual components of a party, creating an Instagram-worthy cocktail setup or buffet."
For tech-friendly millennials, digital technology makes parties easier and better. Karla Walsh is a millennial who organizes dinner parties and tracks who is bringing which dish or decoration with Google Docs.
"I'm a sucker for a theme. It gives direction when planning a menu and decorating and gives guests a guide," says Walsh, who works in social media for Better Homes and Gardens. "I once hosted a dinner centered around farmers market finds. Another time, I had a big hit by featuring some sort of cheese with each course."
More than half of Pinterest posts now are food-related, and food blogs have become more popular than cookbooks. Major cookbooks today have online versions, acknowledging the trend. The influence of social media has amassed a new population of home chefs and entertainers like Walsh, who says, "As we get older, more settled and have homes to entertain in, it is more fun to have people over than to go out."
Of course, themes and party records weren't invented by social media. A seasoned hostess after more than six decades of entertaining, Lois Beh kept a journal detailing her numerous dinner parties. Starting it in the 1960s, she filled it with guest lists, recipes and notes from the party. It was her personal predecessor to Pinterest.
"When we were younger, everyone had dinner parties. Some were informal dinners with kids; some were black tie that went well into the evening," Beh recalls. "I was known to throw a dinner party together in a single afternoon." But she has changed the scale, reflecting the times: "Now, I think the perfect dinner is more casual with six to eight people; easy to set, serve and converse."
Likewise, Holub embraces the formal dinner traditions of his youth, but finds ways to update the experience. Today, he invites Des Moines newcomers to his home for dinner parties as a way to integrate them into the city and create new relationships.
"To invite someone into your home is to make them feel special," he says. "You cultivate the guest list, research the recipes and meticulously plan the experience from beginning to end. When you go out to eat, time is finite. You can't linger and let the evening unfold. A dinner party, a meal, is all about connection and conversation."
And while Diebel would love to welcome you to his restaurant, Bubba, more frequently, he readily advocates for easy dinners at home with friends. "There is a participatory feeling in having people over for a casual dinner party," he says. "Creating dinner traditions keeps people together. Thanks to social media, people are inspired."
Culturally, Walsh believes technology should be celebrated for its role in dinner-party evolution. "While we can thank Pinterest for teaching us napkin tricks and Instagram for capturing the perfect table," she says, "we can finally rally against the thought that technology is taking us away from each other when, in reality, it has brought us back together."

Dinner Party Etiquette
By Lauren M.G. Burt
As an etiquette consultant who holds social occasions in high regard, I'm aware of the significant role dinner parties play in creating social bonds—and equally aware of how important manners are in both hosting and attending such soirees. A few tips:
When attending a dinner party, always take a gift for the host. Even if the host is a close friend and you dine at their home frequently, bring a bottle of wine or a sweet treat.
The secret sauce on whom to invite? Mix and match peer groups, or invite a person or a couple from different professions or generations. Conversation is guaranteed to be lively.
The sweet spot for the number of dinner guests seems to be six to eight people, which could mean not all friends from the same circle will be invited. The host may put a moratorium on social media posts from the evening so others don't feel left out.
As a host, remember that the devil is in the details: cloth napkins, a thoughtfully planned tablescape or a specialty cocktail. The small touches make the event special and intimate.
As a guest, be gracious: mind your table manners, compliment the host, offer to lend a helping hand and participate in the occasion. Aim to be the guest that will be invited back. And don't forget to send a thank you note to the host.
Lauren M.G. Burt of Des Moines offers etiquette consulting services through her company, The Art of Etiquette (etiquetteia.com). Certified by the internationally recognized The Etiquette Institute, she works with a variety of organizations and age groups. Lauren, also the etiquette columnist for the Cedar Rapids Gazette, believes that etiquette is not something we do, but how we live.