Above: The Theater District is far brighter and more colorful than when early street lights earned it the nickname The Great White Way.
Writer: Kelly Roberson
As president and CEO of Des Moines Performing Arts, Jeff Chelesvig is more plugged into Broadway than perhaps anyone in Iowa. And that puts him in the enviable position of traveling about once a month to Manhattan, where he spends most of his time in and around the Theater District. Here are some Broadway-leaning highlights that Chelesvig recommends—as well as a few ways to enjoy the holiday season, an enchanting time to visit America's most exciting city.
Showtime: Although many Broadway shows go on national tours, seeing a production in New York City is a different type of theater-going experience. That's often because of the theaters themselves, many of which are large and historic, Chelesvig says.
"Many of them were built in the early 20th century and have been continuously operating ever since," he says. "To me that's the first thing that sets it apart."
What's more, several still in operation were the origination points for what have become shared cultural touchstones—the St. James Theater, where "Oklahoma" first played on Broadway, for example. "That's the magic of it," says Chelesvig, who's been to each of the 41 Broadway theaters at least once.
If you've never seen a Broadway production, Chelesvig recommends a long-running show as a good place to start. For example, " 'Phantom of the Opera' and 'Chicago' are terrific shows, and that's why they are long-running," he says. "There's something magical about seeing both of those shows."
Even if you have seen the more popular shows in Des Moines or elsewhere, you might find a production is staged differently in New York than it is on the touring version. Take "Phantom": In New York, it's performed with its original staging, which is the only place in North America that you can see it that way. "In the new tour, it's a different production," Chelesvig says.
The excitement of a show can extend to the street afterward. "I love it when I leave a theater at night and there's all the activity on the street," he says. "Then gradually getting away from the Theater District and moving someplace quieter is part of the routine for me."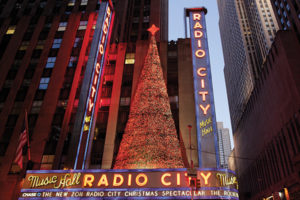 Musical Notes: History and art mix along Broadway, and they do in some of Chelesvig's favorite jazz clubs too. "I love the Village Vanguard—which you reach by going down these little stairs—and the Blue Note Jazz Club. Both are historic, long-standing jazz clubs," he says. "They are just what you want them to be—tiny and crowded and not smoky anymore. I just think it is such a unique experience."
Feinstein's/54 Below is another recommendation; it's more of a cabaret space, Chelesvig says, but earns kudos for its location in the basement of Studio 54 (yes, that Studio 54), which is now a theater. "They have terrific Broadway and cabaret performers there," he says.
Dining: Often when Chelesvig eats in New York City, it's simply to fuel himself from one work stop to another. But if he has time to enjoy a meal with friends, he might visit a spot in the Theater District—Scarlatto Italian Restaurant on West 47th Street or next door at the Glass House Tavern. He journeys farther out, too. "Taboon in Hell's Kitchen on 10th is one of my favorites; it's a Mediterranean restaurant," he says. "If I have the time and can get out of Midtown, I like to venture away from the hubbub."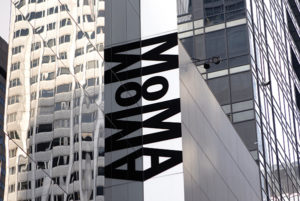 Modern Art: In Manhattan alone there are more than 30 museums, and close to 100 in the city's five boroughs, so visiting them all could take a lifetime. For Chelesvig, the Museum of Modern Art is convenient and has a lovely courtyard to enjoy when the weather is amenable.
The museum's extraordinary collection contains nearly 200,000 works of modern and contemporary art. If you visit during this year's holiday period, you can view special exhibits focusing on the works of the well-known Dada and surrealist artist Max Ernst; and the prints, books and creative process of acclaimed sculptor Louise Bourgeois.
A word of advice? "I had a friend in the art world who said to never spend more than an hour in a museum, and I think that's good advice," Chelesvig says. "Otherwise you can try to do too much."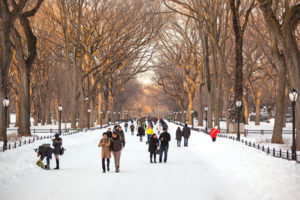 Only in New York City, Only at the Holidays: A walk through Central Park at the holidays can be spellbinding, Chelesvig says. In addition, "seeing the Radio City Christmas Spectacular is pretty terrific," he says. "It's a spectacle, and the building itself is so gorgeous." The show, which has been running since 1933, stars the legendary Rockettes.
Chelesvig has also seen holiday concerts at a variety of churches and cathedrals: "There's so much great holiday music, and being a former singer, I enjoy that."