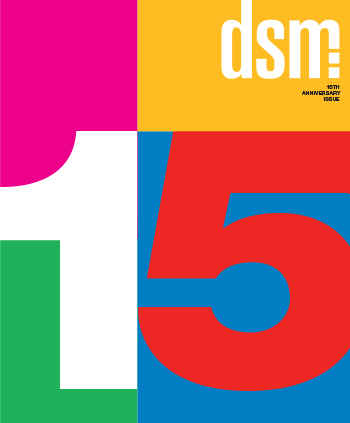 Here We Are, Together
In 2003, Connie Wimer wanted more. So did I.
At the same time Connie was dreaming up dsm magazine, I was missing the world of community journalism, where I began my career. I signed on as sales manager.
Fast-forward 15 years and here we are, together. As I've gone from YP to AARP, dsm magazine has grown from a 66-page quarterly to more than 200 pages six times each year, with three digital newsletters, a statewide sister magazine naturally called ia, community events like Restaurant Week and Sages Over 70, a website and microsites and apps, plus a few special products thrown in. Our new-issue unveiling parties have grown from 100 friends to networking events welcoming more than 400 people.
We try to reflect life in Des Moines, from fun features and fashion to thought-provoking community impact stories. And we've grown from editorial meetings spent worrying about how we'd continue to unearth such great stories to being inundated with ideas from brilliant contributors.
The dsm team is a small group of passionate people. We created this 15th anniversary issue for you, our loyal readers. We owe much to four visionary women: Connie Wimer, our chairman; Janette Larkin, president; Annabel Wimer, design director; and Christine Riccelli, editor. When we found Christine, dsm found its voice.
Through these years it's been remarkable to watch how closely dsm reflects the progress, beauty and heart of Greater Des Moines. It disrupts expectations.
Let's take a moment to toast our collective successes … and to ponder: What's next?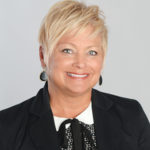 Kris Maggard, dsm publisher