Above: Waves lap gently at the sun-bleached sand of a Sarasota beach, only one of the reasons the area has been a popular destination for generations of winter-weary northerners.
Writer: Kelly Roberson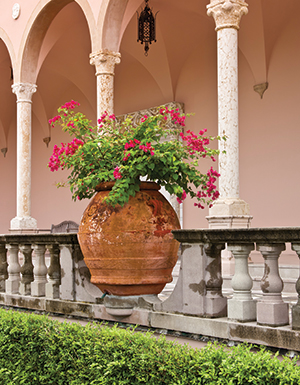 In 2006, David Neely headed south from his home base in Iowa to produce the winter program of the Sarasota Opera. It was an eight-week assignment that would end up becoming a regular gig in his roving professional schedule: Neely spends part of the year as Des Moines Metro Opera's music director, is a visiting associate professor at the Indiana University Jacobs School of Business, and has assisted in Sarasota with 10 winter productions.
Since that first stint in Florida, Neely has discovered that Sarasota is not what many people think it is. Or perhaps, suggests Neely, it's more. "There are a lot of people who retire there from colder climates, or visit and stay for the winter," he says. "But it has an incredibly vibrant arts community—almost like a small Chicago or New York City."
Here are Neely's must-sees, must-eats and must-dos.
Opera, of course: Located on the Gulf Coast side, Sarasota is just an hour south of Tampa and has, Neely says, "one of the most successful opera companies in Florida. If you like Verdi, it's the place to go. They've performed every note he's composed." But there's more to the arts scene: In addition to the opera company, Sarasota has a full-time symphony orchestra. 
Circus history: John Ringling, of the circus world's famed Ringling Brothers, made his winter home in Florida starting in 1909, and in subsequent years brought everything, animals included, with him. His estate, the Ringling, is chockablock full of everything from circus ephemera to art—Ringling was an avid collector of European art—and a 36,000-square-foot home. There's a 21-room gallery just to hold his paintings that makes you "feel like you're in a major European museum," Neely says. "It's a must-see."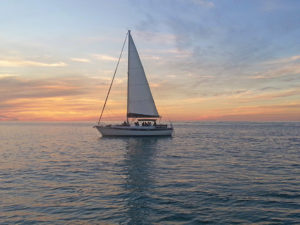 Key attractions: Sarasota is about halfway up Florida's gulf coast, and three distinct areas of keys are all within a few miles. Longboat Key is a luxury resort community; Lido Key has the walkable St. Armands Circle, a high-end shopping district lined with restaurants and boutiques. Finally, Siesta Key is famous for its beautiful white sand beach. "It's like powder," Neely says. "If you want an island-like feel, go to Siesta Key. If you want bustling touristy, go to Lido. And if you want calm, visit Longboat."
Food influences: Sarasota has benefited from a host of cultural influences, including large Italian and Peruvian communities. "There's phenomenal food," Neely says. He starts with pizza at Mediterraneo, which has "white tablecloths and the best pizza oven and maker in Florida." Selva Grill is an upscale nouveau Peruvian restaurant that he always stops by, too.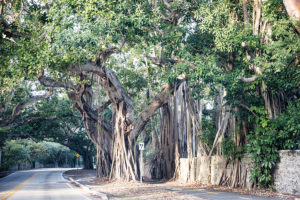 A number of Italians work for the opera company, Neely says, and every morning and afternoon you'll find them at Sweet Mom Italy, a coffee and pastry shop.
Natural wonders: Whenever he's in Sarasota, Neely makes a point to stop in the seaside Tiki bar at the Ritz Carlton Hotel to take in the sunset. 
For local flora and fauna, he recommends the Marie Selby Botanical Gardens, a quiet oasis full of tropical flowers and banyan trees. "Even if you just spend an hour there, it's really an escape," he says. 
Finally, did we mention the water? Rent a kayak, Neely suggests, and paddle through the mangroves to get an ocean-side view of the area. Boat and sailing rentals, too, are popular.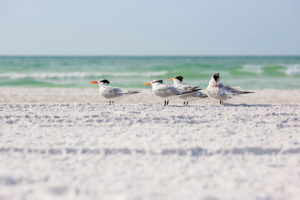 More information: Contact Visit Sarasota County, visitsarasota.com.