Parents of picky eaters have been disguising kale in smoothies, carrots in pasta sauce, and pumpkin in brownies for years. But in the past few years, thanks to trendy cauliflower rice and zoodles (spiralized zucchini "noodles"), veggies are so trendy and tasty that they no longer need to go into hiding. Plus, they're a total win for those who are counting carbs or in need of gluten-free carb swaps.
"These products are a great way to enjoy the flavors you love without as many calories as the traditional food, such as fried rice or pizza," says Jessica Schroeder, a registered and licensed dietitian and the owner of Expedition Wellness in West Des Moines.
"Of course these products are wonderful for those who eat gluten-free or are watching their carb intake."
Regardless of dietary preferences or allergies, Schroeder says most Americans eat too many carbs and too few nutrient-dense items (like veggies). "So if you can score some from a pizza crust, I think we should all strongly consider doing so," she says.
Just be careful not to automatically declare these veggie-boosted supermarket products as superfoods. "Some have additional ingredients [that] make them just as high in calories and carbs as their counterparts," Schroeder says.
For a little vitamin boost in your next meal or snack, seek out these dietitian-approved items at Whole Foods, Hy-Vee, Super Target or Natural Grocers.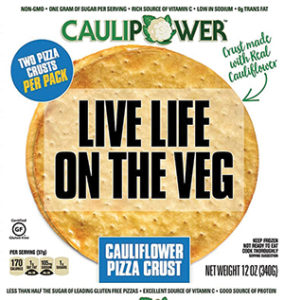 Caulipower Pizza: Available as the crust alone or topped with Buffalo-style chicken, pepperoni or veggies, these pizzas feature a crust of cauliflower, rice flour, egg and other gluten-free ingredients.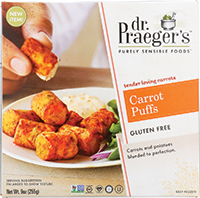 Dr. Praeger's Carrot Puffs: If you like Tater Tots, you'll love these half-carrot, half-spud bites that can be crisped up in an air fryer or oven. They're gluten-free, vegan and made with just seven ingredients.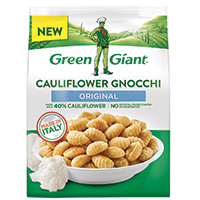 Green Giant Cauliflower and Spinach Gnocchi: Trader Joe's launched the faux gnocchi movement in 2018 with their cauliflower gnocchi, and now other veggies are joining the pasta party. Here, spinach, wheat and salt round out the short ingredient list for these gnocchi that are made with 40% vegetables.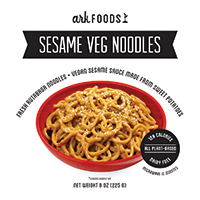 Ark Foods Sesame Veg Noodles: Spiralized rutabaga is tossed with an Asian-inspired sesame sauce that sneaks in even more veg (sweet potatoes and cauliflower) alongside cashews, sesame oil, soybeans and seasonings.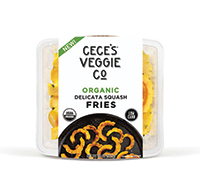 Cece's Veggie Co. Delicata Squash Fries: Tender, slightly sweet and nutty delicata squash makes a scrumptious substitute for plain ol' potato fries. Roast up a serving and dunk in honey mustard for a far-better-than-fast-food side. –Karla Walsh