La Tapatia, a Mexican grocery store.
Writer: Lihn Ta
Photographer: Duane Tinkey
As ambitious home cooks try to prepare the global cuisines they love, ingredient options at standard grocery stores may fall short for those al pastor or pho attempts.
But fear not—Des Moines' international grocery stores not only have the ingredients you need, but they're also helmed by knowledgeable local owners.
Want to make a Laotian larb salad, coupled with a Middle East couscous wrap? Go right ahead—and finish it off with some locally made tiramisu while you're at it.
Before you turn to online ordering, explore an international grocery store instead. Here's our list of some of the best spots, with owners who are willing to help you shop.
---
La Tapatia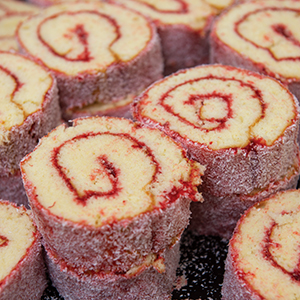 This 14,000-plus-square-foot Mexican grocery store has everything you need, and then some. When you walk inside, you're immediately met with vibrant colors of children's piñatas, the produce aisle and rainbow cakes.
Want some fluffy pan dulce, aka delicious Mexican sweet bread? They've got it fresh. Want to up your quesadilla game? Head over to the dairy section and pick up some Oaxaca cheese.
If you can't make it to their flagship store, there are also smaller offshoots at 3504 Merle Hay Road, 4007 S.E. 13th St. and 1606 Sixth Ave.
Favorite find: A spicy breaded chicken breast called milanesa de pollo. I picked up a pound from the meat counter and cooked it in my air fryer that night. The thinly pounded chicken was crispy and addictive, with just enough spice that I didn't have to do anything further for seasoning.
Also check out: The extensive bakery selection. The tres leches cakes are as beautiful as they are moist and sweet.
(1440 Des Moines St.; facebook.com/La-Tapatia-Grocery/)
---
Hilal Groceries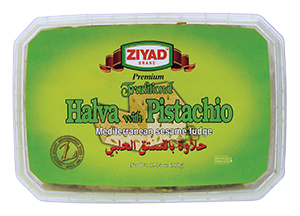 Established in the Drake neighborhood in 2001, Hilal sells a selection of Middle Eastern goods, as well as African, Arabian, Pakistani and Indian groceries.
If you're trying to cook a Middle Eastern dish or you just want to try something new, the employees are helpful and eager to introduce you to your new favorite items. When I was looking for a dessert, the employee I spoke with was more than happy to make some suggestions and describe the different cookies and baked treats.
Favorite find: I picked up some pistachio halva, and now it's a favorite dessert. I smear the sweet pistachio spread on some toast for a post-dinner treat.
Also check out: The vast spice selection. If you're looking to add some heat to your dishes, pick up a bottle of Mitin Shiro, an Ethiopian spice blend. Cooking curry? Get some garam masala.
(1163 25th St.; facebook.com/hilalgroceries/)
---
C Fresh Market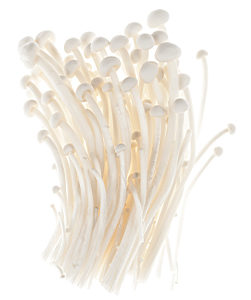 This popular Eastern Asian grocery store just north of downtown sells specialized ingredients from countries such as China, Vietnam, Japan and the Philippines. The 20,000-plus-square-foot building is loud and bustling—similar to an Asian street market. If you're cooking Asian dishes at home, C Fresh offers the most fairly priced ingredients in comparison with online retailers. Plus, their on-site restaurant serves some of the tastiest pho and spring rolls in the city.
Favorite find: The produce section is a gem. I like the variety of mushrooms, especially the long-stemmed enoki mushroom (pictured) that I use for ramen. You can also find huge jackfruits, bitter melon and fragrant Thai basil.
Also check out: The colorful snack section is worth the visit. Find savory and sweet options, including salted egg chips and matcha cookies (a green tea dessert). It's a great aisle to find unique gifts or explore fun food options.
(801 University Ave.; cfreshmarket.com)
---
60th Market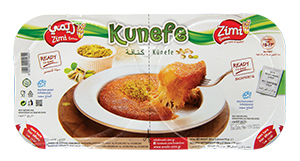 Want a taste of the Mediterranean from countries like Egypt or Iraq? 60th Market specializes in foods like whole halal chicken, stuffed grape leaves and baklava. Located in West Des Moines' Ashworth Plaza strip mall, the store is compact but well organized, making it easy to explore new ingredients.
If you don't have the time to cook from scratch, peruse the freezer section for lamb kababs, falafel or burek sa mesom (a hearty meat pie). They beat any premade dinner from your regular grocery store.
Favorite find: Ready-to-bake kunefe (pictured), a sweet and savory Middle East dessert stuffed with gooey cheese.
Also check out: Fresh Iraqi bread that can be used as a flatbread. Pair it with traditional favorites like Shawarma, hummus or falafel.
(5914 Ashworth Road, West Des Moines; 60th-market.business.site)
---
Graziano Brothers Inc.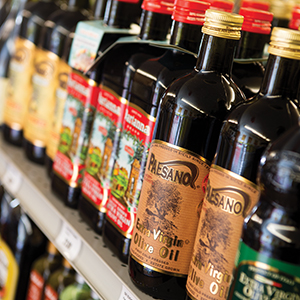 A south-side staple, Graziano's has offered Italian specialty ingredients and foods in Des Moines since 1912. That means they really know their stuff, so ask away.
When you walk inside, you're met with the pleasant aromatics of Italian seasonings. While all the aisles are fun and easy to browse, the expansive meat and cheese counter is the store's centerpiece. And there's always a helpful person standing behind the counter to answer your questions and get whatever cut of meat (capicola, pepperoni, mortadella, among many others) or type of cheese (provolone, ricotta, fontina) you desire.
Friday-night lasagna no longer has to be a tired affair, thanks to their colorful pepper selection and iconic homemade Italian sausage. And if you're shopping while hungry, grab a grinder made with their signature sausage.
Favorite find: The selection of high-quality, imported olive oil. Pick up a bottle of the unfiltered Paesano olive oil (pictured). It's like liquid gold.
Also check out: Luscious Italian desserts. Pick up some crunchy biscottis or a cream-filled cannoli.
(1601 S. Union St.; grazianobrothers.com)
---
Additional global grocery stores to check out:
Trusty African Market
If you're looking for specialty ingredients from western African countries such as Nigeria or Liberia, this is the place to go. The store, which opened in the Apple Valley retail center in December 2018, also sells cosmetics and apparel. The colorful clothing selection and vibrant prints alone are worth the trip.
(7221 Apple Valley, Windsor Heights; facebook.com/Trusty-African-Market)
New Oriental Food Store
This East Village staple is easy to get in and out of when you're shopping for Chinese, Japanese and Korean ingredients and foods, including sauces, seasonal produce, seafood, teas and spices. If you're in the area, grab a box of red bean ice pops or just admire the outdoor plant collection in the warmer months.
(515 E. Grand Ave.; neworientalfoodstore.business.site)
La Michoacana
Located in Valley Junction, this 840-square-foot store not only sells Mexican groceries, but hot foods as well. Not sure what you need for your dinner party? The friendly store workers will help you pick some ingredients or cook you some tamales—just in case.
(433 Fifth St., West Des Moines; la-michoacana-west-des-moines.edan.io)