By Steve Dinnen
Fee compression is good – don't fight it. For investors and those of us having our wealth managed, it's money in our pockets.

Fee compression comes to you in two ways. First, it involves a lowering of fees charged on investments you make (not on individual stocks or bonds) in stock or bond funds, or ETFs. A typical mutual fund will have management fees, operating expenses and sales commissions, all of which chew away at the value of your portfolio. The same situation exists with ETFs. Either way, fees can have a big impact on your ultimate returns. A $100,000 investment that grows by 7% a year would be worth $197,000 in 10 years, without fees. Subtract a 1% annual fee, and the result is $179,000. And those fees are assessed whether the underlying investment rises or falls in value. And because fees compound over time, just like portfolio assets, the longer the investing period, the bigger the loss.

More efficient trading and better management practices have succeeded in lowering these fees over time. Morningstar estimated in July that the asset-weighted average expense ratio across all mutual funds and exchange-traded funds was 0.4%. This is less than half of what investors paid in fund fees, on average, in 2001.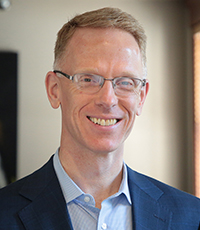 Then there are fees from the advisers. The landscape there hasn't changed greatly in recent years. Peter Hill (pictured), partner at Des Moines-based Vision Financial Group, said his firm has lowered fees and is comfortable with where they sit now. "We're very competitive wlth where our fees are," he said. "We led … quickly to that base … and have seen the rest of the profession move toward us."

Vision is open about fees (as should be all advisers). The company charges a flat fee ranging from $750 to $2,000-plus, depending on what sort of financial plan you want. For ongoing asset management, it charges 1.2% for assets under $250,000, to 0.8% between $1 million and $5 million. After that, fees are customized.

West Des Moines-based Foster Group hasn't changed its fees in decades, according to Matt Abels, chief practice officer there. In its place, a sort of reverse in-kind services arrangement has developed, with clients tapping into Foster Group for year-end tax planning or estate planning. "We're being asked to do more" and pricing hasn't been adjusted, Abels said.

Travis Rychnovsky, chief growth officer at Foster Group, noted that in years past most financial advisors held CFP – certified financial planner – designations. Over time they have boosted their skills level and it's much more common to find CFAs, such as him, or CPAs or JDs working accounts.