Amanda Heider and Rick Grubb. Photographer Laura Wills Photography.
---
Greta Thiravong

and

Julius Williams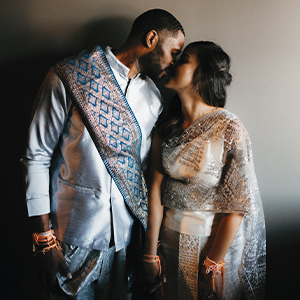 Greta Thiravong and Julius Williams were married March 13 at the Well Covenant Church in front of family, friends and their children. "We are a blended family. Our children are a part of our story," Greta says. The reception was held at the District Venue in Ankeny. 
Greta says a special moment for her was "the two ceremonies with two different cultures brought into one special day with respect and love." The couple held traditional Christian and Laotian Buddhist services. "Another meaningful moment was when we snuck away for 10 minutes to catch a moment together, and to take in the day," she says.
Photographer: Laura Wills Photography.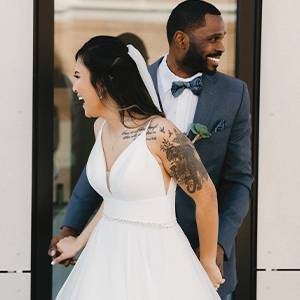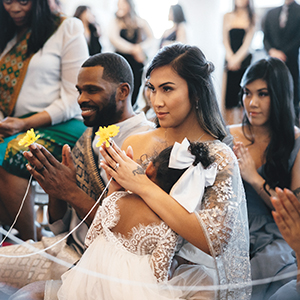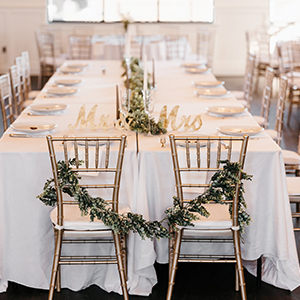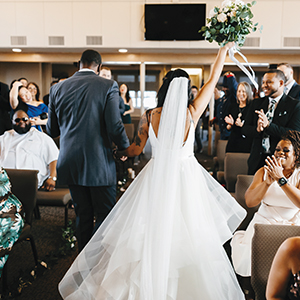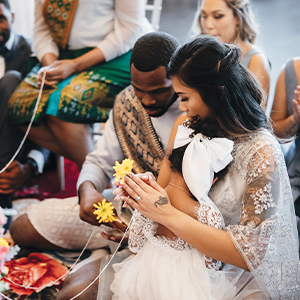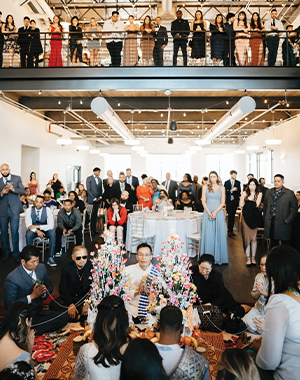 ---
Amanda Heider

and

Rick Grubb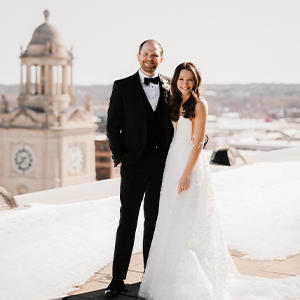 Amanda Heider and Rick Grubb married at St. John's Lutheran Church last January, with a reception following at the Tea Room. "We used real tree branches from a Des Moines tree to provide a base for these large centerpieces, giving this organic, modern element to the classic Tea Room," Amanda says. The revelers kept up the festivities with an after-party at the Surety Hotel. 
"We did our best to be intentional about the weekend, being thoughtful about the details and how it reflected us as a couple," Amanda says. They included such local touches as beer tastings from Exile, and South Union bread and olive oil alongside the cocktail hour appetizers.
Photographer: Laura Wills Photography.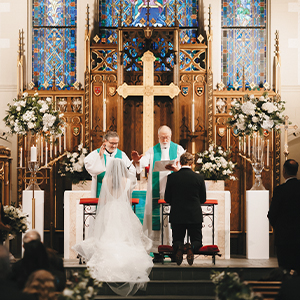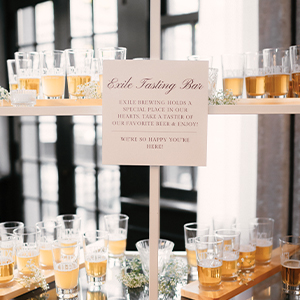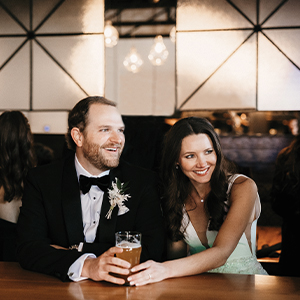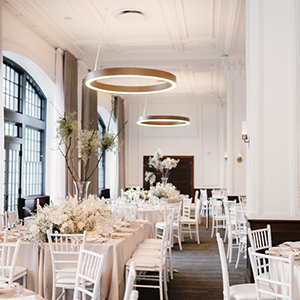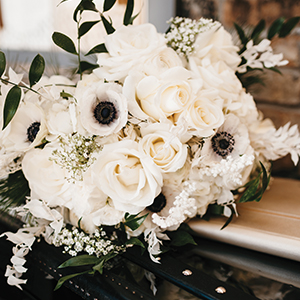 ---
Hali Reed

and

Riley Christiansen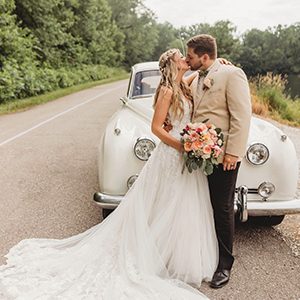 Hali Reed and Riley Christiansen married on June 25, a bright summer day, with a ceremony and reception at the Hive at Busy Bee in Indianola and a photo op with a 1957 Bentley. 
To add a special family touch, the fathers of the bride and groom renovated a 1958 ice fishing camper into a modern cocktail lounge and snack bar that greeted guests upon arrival. "Our wedding day felt like a dream," Hali says. "We made [it] unique and spent it with our favorite people."
Photographer: Taylor Shaw Photography.
To submit your wedding photos for consideration in dsm, send them to dsmeditor@bpcdm.com. Include your and your spouse's names, occupations, wedding date, location and the photographer's name. Please confirm that you either own the rights to the photographs or have the photographer's permission to submit them for publication. Also provide your phone number in case we need to contact you.