Order dessert in a glass at Paleteria La Michoacana on East Grand Avenue. Here's the Mangonda with mango chunks, ice cream, lime, chili powder and chamoy sauce. Photographer: Duane Tinkey
A native of Caracas, Venezuela, Vanessa C. Marcano-Kelly suggests trying bites from multiple continents on your dining tour of the city. The certified court interpreter, owner and lead linguist at Caracas Language Solutions, and translator at Principal Financial Group lives in West Des Moines. Here she shares some of her top spots for tasting global flavors. 
Let Them Eat Cake
Located near Marcano-Kelly's Valley Junction home, the bakery (405 Maple St., West Des Moines) by Vicente Diaz has small cakes such as Champagne and red velvet to go (mocha is her favorite flavor). Diaz is originally from Mexico City and worked in the financial industry before pursuing his dreams as a pastry chef and bakery owner. The business also takes special orders. 
Taste of Africa
"One of my mentors took me there for the first time and I was completely hooked on their juicy and flavorful chicken suqaar and rice (a Somali stir-fry with chicken, vegetables and spices) and super fresh sambusa (a samosa with meat). The hot sauce is incredible, and it's a great price, too," Marcano- Kelly says. Find the business at 2500 Martin Luther King Jr. Parkway, Suite 3. 
Paleteria La Michoacana
Located at La Placita, the shopping district on East Grand, the restaurant is a great spot for paletas (ice cream) made on-site; the treat is available in assorted flavors. Also find a variety of Mexican street food such as elotes (grilled corn topped with cheese) and carne asada fries. During winter, Marcano-Kelly suggests trying the "delicious champurrado (a cornmeal-based hot beverage) to keep you warm." It comes in flavors like chocolate, guava and walnut. 
More Around Valley Junction and Beyond
"Blind Pig Bodega is a cozy store featuring lots of vintage and new bar accessories. I got a vintage travel bar there while they offered me a delicious hot cider. You'll be able to find the perfect thing there for the bar aficionados in your life." 
"At Valley Junction Farmers Market, I usually find Sook's Korean Kitchen food truck—stop everything and go try their kimchi—so tangy and it burns so good." 
Marcano-Kelly also gives these eateries honorable mentions: Gursha Ethiopian Grill in the Drake neighborhood; Arepa DSM at the Downtown Farmers' Market; Irina's Restaurant in Urbandale; and Panka Peruvian on Ingersoll Avenue. 
Outdoor Retreats
Birdland Pool
"This place is classic. It doesn't have a lot of bells and whistles, simply the pool, diving boards and a separate water slide, and it's a great atmosphere. The water was pristine when I went," she says.
The Robert D. Ray Asian Gardens
"Not only is it a beautiful location with lots of landscaping and a great view of the city, it is also the place where I got married. It was a very informal wedding and the garden just gave it that magic touch. It's peaceful, colorful and a reminder of the historical welcoming nature of our city. For those of us who enjoy taking pictures, this place is worth a visit," she says.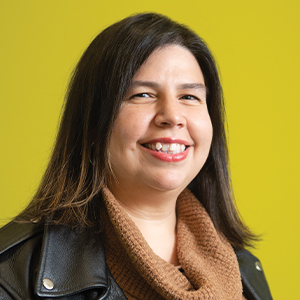 About Vanessa C. Marcano-Kelly
She's a 2014 alumna of the Latina Leadership Initiative, 2014 recipient of LULAC's Iowa Latino Leadership award, 2015 New Leaders Council fellow, and current board chair of Iowa Migrant Movement for Justice.