From left: Elizabeth A. Davis, Patrena Miller and Kristin Lloyd perform in "1776," which will play the Des Moines Civic Center March 14-19. Photographer: Joan Marcus.
1.
Originally staged in 1969, the current Tony Award-winning Broadway revival of "1776" features a diverse cast of people who identify as female, trans and nonbinary. The show, a modern-day retelling of John Adams' efforts to persuade the Continental Congress to sign the Declaration of Independence, takes a fresh look at the concept of freedom—and to whom it belongs. Presented by Des Moines Performing Arts, "1776" stops at the Des Moines Civic Center March 14-19. (dmpa.org)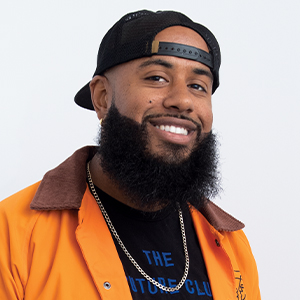 2.
Since 1923, numerous luminaries have performed on the Hoyt Sherman Place stage, such as Grant Wood, Meredith Willson, Will Rogers, Agnes de Mille, John Philip Sousa and Edna St. Vincent Millay. To celebrate these legends—as well as today's artists and the theater's 100th anniversary—Hoyt Sherman and the Des Moines Women's Club will present "Once Upon This Stage" March 29.
The variety-style show will feature vignettes of the lives and works of the stars of the past, followed by performances of the same art form by today's local artists and cultural organizations, such as B. Well, the Des Moines Art Center, Des Moines Metro Opera, Des Moines Metro Band, the a cappella group Vox Infinitus, and Ballet Des Moines, among others. For example, for the tribute to Edna St. Vincent Millay, B. Well will recite two of her poems as well as an original work. Ballet Des Moines' performance will honor Agnes de Mille, who was a Tony Award-winning choreographer, while Vox Infinitus will sing hits from "The Music Man" in recognition of Meredith Willson. (hoytsherman.org)
3.
Iowa Stage Theatre will present "Trouble in Mind," a comedy-drama written by Alice Childress in 1955, at Stoner Theater in the Des Moines Civic Center March 3-April 9. Following the story of a Black actress cast in a "race play" of that time period, the show explores racism, sexism and identity in the white theater world. The production was originally staged off-Broadway in 1955 but was canceled when Childress refused to rewrite it to tone down its message. When it finally premiered on Broadway in 2021, New York magazine hailed it as a "masterpiece of astonishing power." (iowastage.org)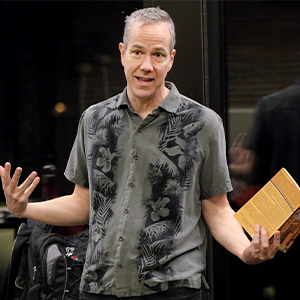 Matt Mason, the Nebraska State Poet, is a recipient of the Pushcart Prize and fellowships from the Academy of American Poets and the Nebraska Arts Council. His third book, "I Have a Poem the Size of the Moon," was published in 2020. Photography © TEDx Omaha
4.
If you've never been a fan of poetry, you just might become one when you experience the city's first Poetry Palooza April 6-8. The event will be highlighted by an all-star cast of four state poets laureate—Debra Marquart of Iowa, Caryn Mirriam-Goldberg of Kansas, Christine Stewart-Nunez of South Dakota and Matt Mason of Nebraska.
The fest will kick off April 6 at Franklin Jr. High Event Center with a reception at 5 p.m., followed at 7 p.m. by the Iowa Poetry Association's poetry slam finals featuring Cedar Rapids-based performance artist Akwi Nji. Then on April 7 from 4 to 9 p.m., Mainframe Studios will host interactive activities, readings and performances by the poets laureate as well as Iowa poets, including Iowa City-based Caleb Rainey, a producer, performer and author of the award-winning book "Look, Black Boy."
On April 8 starting at 8:30 a.m., you can channel your own Mary Oliver or Clint Smith by attending workshops at Mainframe Studios. You'll learn about metaphor, performance art, ekphrastic poetry (inspired by visual art) and more. At noon, Marquart will lead a panel on how to deepen Iowa's poetry community.
All events are free. The organizers—the nonprofit group Poetry&—hope the festival inspires people to embrace the ancient yet dynamic art form. We hope so, too.
Find details at poetryamp.org.