Deidre DeJear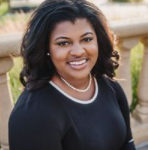 dsm is proud to announce that we will host new virtual Lifting the Veil Life Interrupted events in the fall, continuing our conversation about mental health issues in the pandemic. These events will be dynamic, solution-oriented discussions that leave our attendees with practical tools for coping during challenging times. The events will be virtual talk-show style, with dsm guest contributor and Iowa business leader Deidre DeJear leading candid conversations with mental health leaders responding to questions from viewers.
October 29: Effective Employer/Employee Tools and Techniques to Navigate the Pandemic
Workplaces and workforces have been disrupted during the pandemic. Companies are rapidly adjusting policies and plans to accommodate remote work, create safe environments and support staff experiencing stress.  Mental health and HR professionals answer viewer questions and offer tools and techniques to manage today's changing world of work.
November 19: Diversity, Equity and Inclusion: Diversity Relationship Goals
As the pandemic has continued, conversations about racial equity have intensified, creating anxiety and stress for many who are unsure of how they can become more aware and inclusive. In this candid conversation, leaders answer viewer questions about how to confront their own biases and build relationships across communities.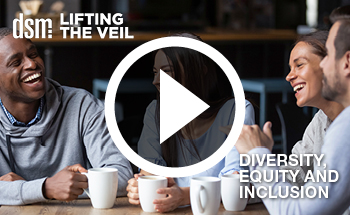 October 15: Parenting in the Pandemic – Parenting Tools and Techniques
Parenting has been upended in the pandemic. Many parents are simultaneously balancing work and life while their children attend school online or in masks. What are tools and techniques you can put to work to maintain your own wellbeing while managing such uncertainty and stress?

Youth Interrupted  Friday, May 1, 2020  |  Noon-1PM
Schools are shutdown. Children are learning virtually, away from daily structure, social experiences and exercise. What are the mental health effects to children, and how can we combat them? 
College Interrupted Friday, May 8, 2020  |  Noon-1PM
College students have seen their life plans drastically altered in a matter of weeks. Classes moved online, graduations were delayed and career opportunities were lost. How can we assist our college-aged adults coping with so much change?
Parenting Interrupted Friday, May 15, 2020  |  Noon-1PM
Children are home, and many parents are attempting to balance work and life at the same time and in the same place, leading to enormous levels of stress and anxiety. How will this period affect the long-term mental health of parents?
Small Business Interrupted Friday, May 22, 2020  |  Noon-1PM
A large number of small businesses are struggling or closing altogether, through no fault of their own. Business owners and their families are under incredible stress. What are the long-term mental health effects of this devastating event for small businesses?
Workplace Interrupted Friday, May 29, 2020  |  Noon-1PM
Employers of all sizes have seen drastic changes to their workplace, and predictions say a large number of workers will experience mental health challenges due to social distancing and stress. What can workplaces do to support mental health as we try to return to a state of normalcy?
Equity and Inclusion Interrupted Friday, June 5, 2020  |  Noon-1PM
Pandemics exacerbate systemic inequity. We are seeing that today, as early reports indicate COVID-19 is taking a heavy toll on minority communities. How are people with disabilities, people of color and vulnerable populations living the significant mental health effects? How can we better support each other going forward?