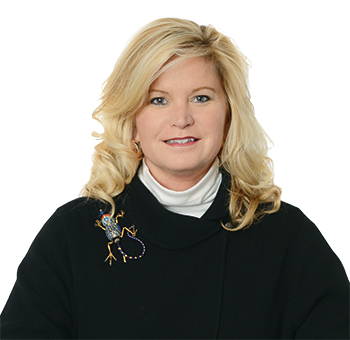 "The Music Man"
Her favorite movie.
"That's another reason I was destined to be in Iowa."
"I can tap dance."
Her secret talent.
5
Number of siblings Sellers has, all of whom live within 10 miles of one another in or near their hometown of Northville, Mich. Her decision to move to Iowa initially made them "look at me like I have three heads." Since then, most of them have visited Des Moines "and now understand why we have made this home." The youngest child, Sellers at age 15 moved with her parents to Florida when her father retired.
Fond Memory
Sellers' father played in a jazz band, and at home, "I used to lie underneath the piano and listen to him play."
What a Trip
Sellers has been on an African safari, plus has visited Spain, France and Australia, among other countries. "I love to travel. It broadens your perspective."
Secret Desire
"I'd love to learn how to drive an 18-wheeler, a big old rig, just because it'd be fun to say, 'I can drive an 18-wheeler.' "
Sporty Style
A self-described jock, Sellers played soccer, volleyball, baseball and other sports in school. Today, she and her husband, Sean, enjoy bicycling and have gone on bike trips to Napa Valley and Costa Rica.
Heroine
Sellers' mother. "She raised six kids, was humorous and humble, and was active in the community. She's why I chose the path I did."
What She's Reading
"Younger Next Year" by Chris Crowley and Henry S. Lodge.
Based on scientific findings, the book is "about how to live the last third of your life in a rewarding way."
2004
Year she ran her first marathon, which she ranks as one of her proudest achievements. She ran the marathon in honor of a friend who had died of lymphoma at age 36.
New Path
After 20 years working for museums, Sellers "didn't want to keep leading larger and larger museums; I felt a pull to do something more central to the community." She was named president of United Way of Central Iowa in February 2012.
$27.5m
Amount United Way raised in its 2013 campaign, a record.