Written by Wini Moranville
Photos by Duane Tinkey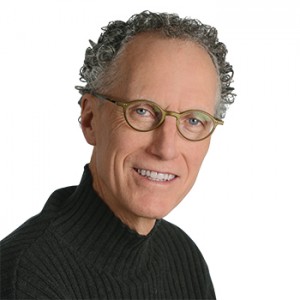 New City Market
Sunny-yellow pears nestled in symmetric rows, as if offered up in a Harry and David gift box. Stalks of baby bok choy sparkled emerald green in equally eye-pleasing order, while lacinato kale flaunted its tall beauty over the plain-Jane charms of the creamy-white parsnips.
New City Market's produce aisle transported me to boutique purveyors in posh Italian cities like Milan, where, if your hand floats within a few inches of the perfectly arranged miracles of the garden, a brow-furrowing greengrocer will admonish, "Non toccare!" Do. Not. Touch.
Fortunately, while exactitude reigns at New City, the vibe is much more casual. The place was, after all, born in the 1970s—an era of an unmistakably easygoing ethos. Jim Raife took over as owner in 1989 and moved the store to its current location at University Avenue and 48th Street, the former site of a mom-and-pop corner grocery store.
"We've focused our niche on sourcing the highest-quality produce you can find," he says, explaining that while large supermarkets have made inroads into the natural food movements, the demand for organic/sustainable produce often outstrips the supply. Supermarkets can't always keep up and therefore need to offer a mix of conventional and organic.
Raife's produce, by contrast, is 100 percent organic. "The small size of our store lets us keep out the junk," he says.
Anyone who has experienced a supermarket checkout clerk who holds up kale and asks if it's kohlrabi will also appreciate the fine-tuned service at New City.
"Everyone who works here cooks—and knows all the products," Raife says. In addition, Raife is a certified nutritionist who will gladly take customers on a personalized tour of the store to help them tap into a healthier diet and lifestyle.
As we talked, Raife spotted and discarded a slightly overripe pear. At New City, you won't have to rummage through anything to find the good
stuff; Raife and his team have done that for you.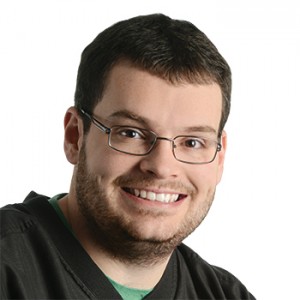 Gateway Market
"Not every day can be Saturday morning," says Chris Woods, assistant manager of Gateway Market. "We want to be your farmers market the rest of the week."
During the growing season, Woods and Gateway's produce manager, Dave de Haan, source the majority of their produce from area farms, starting in spring with farmer Ricki Eibs Tuttle's Ric Jac asparagus (a fave of local chefs) and finishing up the season with apples from Adel's Wills Family Orchard. At the season's height, carrots, beets, herbs, peppers, kale, chard, greens, cucumbers, corn, a ton (literally, a ton) of heirloom tomatoes and the like come marching into the aisles from growers such as Grinnell Heritage Farms, Maharishi Vedic City Organic Farm and Grade A Gardens in Johnston.
All told, Gateway works with around 45 area farmers. Head here to find goods you might score at the farmers market—without having to dodge dogs and strollers.
Gateway also works to connect customers directly with the farmers, for win-win-wins all the way around. For Grinnell Heritage Farms, the store serves as a drop-off depot, where community-supported agriculture (CSA) members can pick up the farm's weekly deliveries. "We like getting people in touch with CSAs," says Woods. "Hopefully what they didn't get in their CSA box, they can find here."
When Gateway can't find the goods locally, it works with a Minnesota firm to source from around the Midwest. While the store sometimes has to cast its net further to source good food outside of the growing season, it strives to stay on the ethical, sustainable, fair trade side of food purveying. Woods estimates that at least 80 percent of the produce is organic.
"We try to give customers what they want—while keeping in mind what Mother Nature wants to give us," Woods says.
Case in point: I spotted not one stalk of asparagus on early winter visit.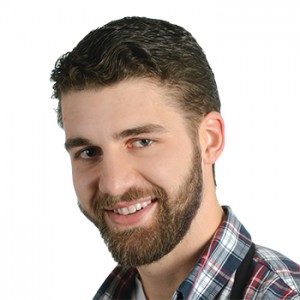 Campbell's Nutrition Center
After studying business management at the University of Miami, Nick McCarty felt the pull back to his native Des Moines; his passion for food soon found him working on the produce team at Whole Foods. Last summer, however, he switched to doing a solo act at Campbell's Nutrition Center.
"As a one-man produce team, I feel like I can keep better track of everything that's in the aisle—personally guaranteeing its freshness," he says.
In many cases, he can also tell you the name of the farmer who grew the food. As a relative newcomer to the store (which has been in business for more than 75 years), he plans to source more and more of the products from local farmers, focusing mostly on organic growers—or at least those who are chemical-free and in the process of getting their certification.
These sometimes include farmers who bring in prized, offbeat produce that you won't find just anywhere. Keep your eye out for finds like purple cauliflower from Amish farmer Menno Schmucker; candy onions and Dakota pearl potatoes from father-and-son team Dale and Tyler Raasch of Bridgewater Farms in Bridgewater; and lesser-known apple varieties, with names like Freedom, Enterprise, Liberty, Zestar and Pristine, from Maury Wills of Wills Family Orchard in Adel.
And if something unfamiliar happens to catch your eye—a red cara cara orange with curiously light pink flesh, for instance—ask the produce guy.
"I eat and cook with all of this," says McCarty, gesturing at the colorful array of goods in his snug and orderly realm. "I can tell you everything about what's here."
---
Try This!
Cooking with fresh, in-season produce requires flexibility. Look for recipes that can work with whatever's looking at its best at the market. Here's one such recipe, from my book, "The Bonne Femme Cookbook: Simple, Splendid Food That French Women Cook Every Day."
Market Day Tagliatelle With Goat Cheese
8 ounces dried tagliatelle or fettucine
2 tablespoons extra-virgin olive oil
4 cups fresh vegetables, cut into uniform pieces (see note below recipe)
1 cup halved cherry or grape tomatoes
1/2 cup dry white wine
2 scallions (white portion and some tender green tops), sliced (about 1/4 cup)
2 tablespoons snipped fresh parsley, chives or chervil, or a combination
Salt and freshly ground black pepper to taste
4 ounces soft-ripened goat cheese
1. Bring a large pot of water to a boil and cook the tagliatelle according to the package directions; drain.
2. Meanwhile, heat the olive oil in a large skillet over medium heat; add the vegetables and cook until barely tender-
crisp, about 4 minutes. Add the tomatoes, wine and scallions. Cook at an active simmer until the liquid is nearly evaporated, about 5 minutes; stir in the fresh herbs. Season with salt and pepper.
3. Combine the drained pasta, goat cheese and vegetables in a large bowl. Toss until everything is combined and the cheese partially melts (a few warm, solid chunks are desirable). Divide among four wide, shallow bowls and serve.
Makes 4 servings.
Note:
Good choices include julienned carrots, trimmed snow peas, sliced summer squash, trimmed and sliced asparagus, broccolini, broccoli, kale and small, tender green beans. The size of the cuts should be somewhat similar so that all of the vegetables cook at the same rate. Fresh spinach is a great addition, but wait to stir it in with the fresh herbs—you want it just to wilt slightly.
---
Produce Picks
Lacinato Kale
Kale has become the "it" green in recent years, but Jim Raife, owner of New City Market, began carrying kale before kale was cool—since the late 1980s, in fact.
"It's a great source of vitamin A," Raife says. "Its rich chlorophyll component makes it detoxifying and a potential cancer-fighter. It's a good fiber food … and a richer, more usable source of calcium than milk."
Raife enjoys this super-green in soups, stir-fries and boiled as a vegetable with various dressings and sauces. He also has been known to put it on pizza and tuck it into vegetable lasagna. "Cook it in a pan with olive oil, crushed garlic, salt, a bit of water and a lid for 10 minutes," he recommends. "Yum."
Delicata Squash
"Cooks can be intimidated by winter squash," says Nick McCarty, produce manager at Campbell's Nutrition Center.
Indeed, anyone who's ever tried to peel a butternut squash or whack through an acorn squash knows that while the rich, sweet flesh inside is quite the treat, getting to it requires some struggle. A large butternut squash can take forever to cook when you're hungry on a busy weeknight.
Enter the delicata, a winter squash with summer-squash ease. McCarty appreciates this variety because its skin is not so tough, allowing you to slice right through it easily—no peeling or whacking required. Once cooked, the rind is soft enough to eat (though some diners prefer not to).
Rich in beta carotene (a substance that converts to vitamin A, which boosts the immune system and helps promote healthy skin and good vision), delicata tastes especially great roasted, McCarty says. Slice it into 1-inch rings; scoop out the seeds. Toss the rings with melted butter, salt and pepper, then bake on a well-greased baking sheet at 350°F about 40 minutes, turning once halfway through the baking time.
Green Onions
"One of my favorite vegetables year-round are green onions," says Gateway Market produce manager Dave de Haan. "They have all of that good onion spiciness with a nice little bit of fresh sweetness for balance. I enjoy them diced into a soup or stir-fry, or raw for some extra snap and 'umph!' "
De Haan's favorite way to prepare green onions, however, is on the charcoal grill: "I marinate them in olive oil, salt and pepper for a half-hour. When the rest of the grilling is just about done, add them in a veggie grilling basket directly over the coals and roll them around for a few minutes until they just start to get grill marks on them. They pick up just the right amount of that smoky charcoal flavor and are the perfect side dish to any grilling adventure."
High in vitamins A and C, green onions help to promote eye, heart and immune system health.
Fennel
"At its peak freshness in spring, fennel is more versatile than people realize," says Chris Woods, assistant manager of Gateway Market. "It pairs well with Italian and Mediterranean foods, and it's amazingly fragrant."
A good source of vitamin C, potassium and fiber, the white bulb looks a little like pot-bellied celery and offers delicate anise flavor. Woods recommends serving it in salads and soups, as well as roasting it alongside other vegetables—especially fingerling potatoes.
Here's one of Woods' favorite ways to enjoy it, adapted from a Food Network recipe: Toss 1 sliced fennel bulb, 1 pound halved fingerling potatoes, 1 sliced onion, 8 sage leaves, and sliced garlic to taste with olive oil, salt, and pepper. Place in a shallow baking pan and bake at 425°F for 35 to 40 minutes or until golden and crisp, stirring once halfway through the cooking time.