Bookshelf
What we're reading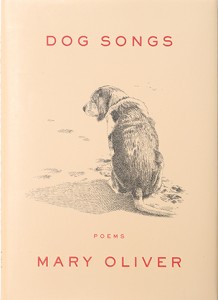 Dog Songs: Poems
by Mary Oliver (The Penguin Press, 2013). A collection of poems celebrating the special bond between humans and our beloved canine companions.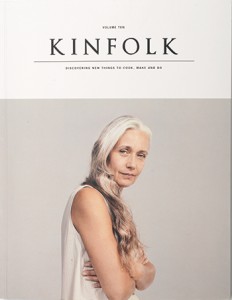 Kinfolk
Beautifully designed and produced quarterly lifestyle and food magazine with stunning photo essays, recipes, interviews and profiles.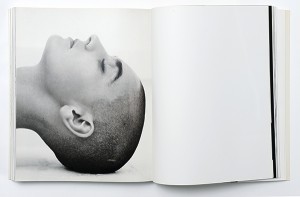 Work
by Herb Ritts (Bulfinch, 1996). Retrospective of the famous photographer's work, with portraits of world leaders, celebrities and artists, plus fashion images.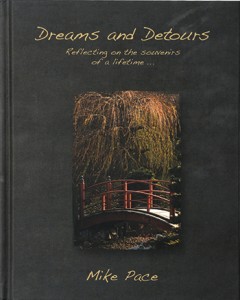 Dreams and Detours: Reflecting on the souvenirs of a lifetime…
by Des Moines writer and media personality Mike Pace (WHPGroup, 2013). A collection of poems, reflections and essays, illustrated with photos by Michael J. Wetteland. To read an excerpt, click here.

Life After Life
by Kate Atkinson (paperback edition, Back Bay Books, 2014). Ingeniously constructed and riveting novel about an Englishwoman who keeps dying, in different ways, and being reborn in the same family in 1910 as her life takes radically different turns in each lifetime.
---
Insider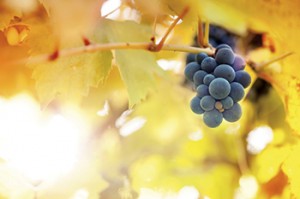 Our take on where to go and what to do around town
Sip…
… swirl and celebrate during Winefest Des Moines May 31-June 7. "Our overarching theme for the week is 'back to our roots,' " says event director Nikki Syverson. "We're going to stress both the terroir of the wine and locally sourced food products—focusing on viticulture as well as agriculture." As part of that "roots" theme, Sips & the City, June 6, and the Grand Tasting, June 7, will be held at the State Historical Building, the site of the first Winefest in 2003, Syverson adds.
Also new this year: Gateway Market will host a free tasting event June 2 that will highlight wine and food pairings. And on June 4, Winefest will partner with Proof restaurant to present "Home & Away Pairing." The dinner "juxtaposes comfort food with imported wines," Syverson says. Cost is $75 per person.
There's plenty more sure to please oenophiles and novices alike, including food and wine workshops May 31; an Iowa Lawn Party at Jasper Winery June 1; champagne at the Hub Spot on the Principal Riverwalk June 3; and the always-elegant Prima Dinners June 5. One highlight: A visit by Gramercy Cellars' Greg Harrington at the Prima Dinner at Bob and Cynthia Lidgett's home. Harrington is one of only 214 people in the world who holds the title of master sommelier. Tickets are $250 per person. Find more details on all events at Winefestdesmoines.com
---
Insider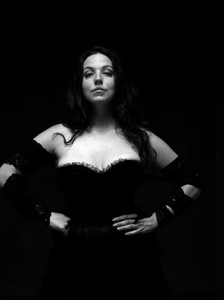 Experience …
… opera like you never have before at "The Tragedy of Carmen," July 10 and 19 at the Des Moines Social Club. Presented by Des Moines Metro Opera (DMMO), the 90-minute show is an adaptation of Bizet's "Carmen," one of the most popular operas of all time. Tailored for a smaller venue, the adaptation "is a complete piece but is distilled to its essence," says Michael Egel, DMMO's general and artistic director. "It's compact, edgy and raw."
"The Tragedy of Carmen" stars an eight-member cast—including acclaimed mezzo-soprano Peabody Southwell (pictured, right) in the role of Carmen—and a chamber orchestra. Even with the small cast, the show retains the original's famous musical numbers, such as "Habanera" and the "Toreador Song," as it portrays the story of the doomed relationships between a peasant girl, soldier, seductive gypsy and bullfighter in mid-19th-century Spain.
"The Tragedy of Carmen" is part of DMMO's 2nd Stages Series, which the company launched last December with "Amahl and the Night Visitors" at Hoyt Sherman Place. The series is an effort to "expand our footprint in Des Moines," Egel says. "We were thinking of how we could grow the company, reach new audiences, explore other venues and do edgier shows while keeping intact what
we do well. This is a big initiative for us."
As DMMO explored expanding to Des Moines, the company found that there was no permanent stage that would work for every production. "So we imagined the entire city as our playing space," Egel says. "We'll do performances in all kinds of creative spaces."
The Greater Des Moines Botanical Garden, for instance, will be the venue for "Rappaccini's Daughter," which DMMO will present in 2015. Based on a short story by Nathanial Hawthorne, the opera focuses on a scientist's daughter who is confined to a lush, locked garden and a medical student who falls in love with her—with tragic consequences. Also next year, DMMO will collaborate with StageWest Theater Company for a production tied to World AIDS Day. For the first half of the show, StageWest will present "The Baltimore Waltz," a farce about a sister and brother in search of a cure for the fictitious "ATD" disease. The production's second half will be "Three Decembers," a one-act opera about a family that deals with such issues as sexual identify, AIDS and alcoholism over three Christmases, each 10 years apart.
In the meantime, you can get your opera fix not only at "The Tragedy of Carmen" but also at DMMO's Summer Festival Season in Indianola, June 27-July 20. This year's lineup includes Verdi's "La Traviata," Rossini's "Le Comte Ory" and Jake Heggie's provocative "Dead Man Walking," based on the book of the same name by Sister Helen Prejean. For specific dates, times and ticket information, as well as related special events, go to dmmo.org.