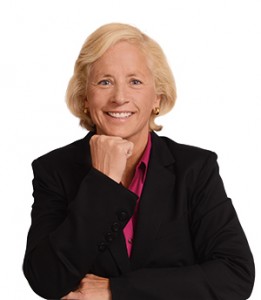 Written by Christine Riccelli
18
Age Bradshaw became a security officer at Younkers, the store's youngest and only female officer. An Ankeny native, she also worked as a dispatcher for the Ankeny Police Department after graduating from high school. She studied law enforcement at Des Moines Area Community College and later earned a master's degree in public administration from Drake University.
Running
How she battles the stress of her job.
Secret Talent
Playing the piano."I've played since I was 5 years old. … It's a wonderful release."
Snakes
What terrifies her. "There's no facing my fear on that one."
1980
Year Bradshaw joined the Des Moines Police Department as a cadet. Eventually, she was promoted to lieutenant, captain, major and, in 2007, chief. She was the first female in the force to be named to each position.
Wish
That she could sing. "I'm completely tone-deaf. You don't want to be next to me when you're trying to sing."
BFFs
Bradshaw still socializes with women who were elementary school classmates; the friends offer support to one another. "I'm not the chief to them. They keep it real."
200
Number of volunteers in the police department's Community Ambassador Program, which Bradshaw spearheaded two years ago and ranks as her proudest accomplishment. Made up primarily of community and faith leaders, the ambassadors go to places where youths gather, such as school sporting events and parks, to help defuse potentially volatile situations. Bradshaw hopes to expand the program this year. "It's a unique approach to policing; it draws on the community to assist."
What She's Reading
"The Real Deal: The Life of Bill Knapp" by William B. Friedricks. Reading is how Bradshaw winds down after her work is completed and her children are in bed.
She especially enjoys biographies and autobiographies.
Turning Point
Bradshaw says over the past 30 years, the police department has made significant progress in hiring and promoting women and that she "had great support from my predecessors. There were holdouts, however, who made me feel like I did not belong. Over the years I out-lasted them, and it has made me stronger. I remember walking into a meeting and facing the stern, grumpy faces of those few, and thinking, 'I am no longer affected by their negativity.' I had been acutely aware of their disapproval for years, but the lifting of its impact on me was as stark as night and day."
Fun
"My idea of fun is having a ton of kids and their parents at my house, hanging out at the pool and telling stories, with dogs running around everywhere." Bradshaw has two children—Alec, 13, and Grace, 10—as well as Chloe, a 2-year-old goldendoodle.