Written by Zachary Mannheimer
Summer means barbecues and picnics—and a chance to enjoy wines you may not often drink the rest of the year. Everyone has a go-to bottle for summer, be it a crisp pinot grigio or a robust cabernet, but let's face it: Those wines can be boring and may not pair well with your flame-broiled smorgasbord or picnic-basket goodies. As global flavors continue to make barbecue recipes more complex and picnic fare becomes increasingly sophisticated, we need some bottles that are flexible enough to go with your uncle's cheeseburger, your foodie friend's goat kabobs or your picnic basket's shrimp and noodle salad. Here are five locally available, wallet-friendly bottles that can complement even the rarest of rare-smoked wagyu, whether it's for a party, a picnic or just your everyday dinner table.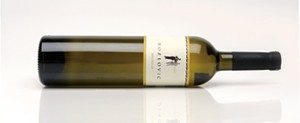 1. Kozlovic, Malvazija
Croatia is what's hot right now in Des Moines. An influx of hypnotically delicious wine from the Kozlovic Winery in the Istria region of northern Croatia is taking our city by storm. Kozlovic produces wines in every color (white, red and even orange), but the white is my favorite. The native malvazija is the grape here, a cousin of the Italian malvasia grown approximately 90 miles to the northeast across the Adriatic Sea.
The flavor and viscosity make Kozlovic's white unique; the full-bodied wine packs flavors of nectarine, limestone and grapefruit but finishes with a lingering semisweet honey palate punch. Pair it with grilled chicken in any fruit sauce, and you've got a winning appetizer. A bargain at $19 at The Cheese Shop of Des Moines.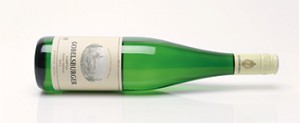 2. Schloss Gobelsburg "Gobelsburger" Grüner Veltliner, Kamptal
Old World is the way to go in the summer, as wines from that part of the globe tend to be airier and lower in alcohol—and therefore I can drink a lot more of them over the course of a long grilling day. A go-to summer white for me is grüner veltliner. Grüner's dry, crisp acidity not only has my hand going back into the chip bag again and again, but it also quenches my thirst extremely well. No one makes grüner better than the Austrians, and Gobelsburg ranks as one of the great producers.
On a hot day, crack this mineral-laced bottle of grüner. Pear and cashew notes hit up front with mild acidity, and it has a clean, crisp finish. Putting some shellfish on the grill? Good. Drink this guy with it. $19 at Gateway Market.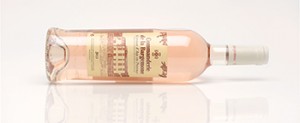 3. Commanderie de la Bargemone Rosè, Coteaux d'Aix en Provence 
I drink rosé all summer long. It's what rosé is for. Strip the skins from my red grapes and give me a gently, subtly sweet, chilled version of the real deal. This bottle out of Provence transcends everyday rosé. Hints of strawberry, cantaloupe and sage intermingle to form a supple sip of summertime.
Get this ice cold, open it at 11 a.m., and see how the flavor changes as the temperature warms. By 1 p.m., you'll feel the true power of this smack-you-in-the-face syrah blend. Grab some serrano ham, prosciutto, any cheese (or many cheeses), bread and good extra-virgin olive oil, and you've got the perfect picnic wine. $18 at Gateway Market.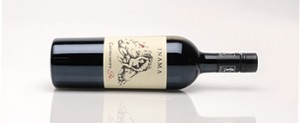 4. Inama, Carmenere
What should you bring to a large outdoor gathering, where you suspect every imaginable grilled item will be laid out for the taking? Though pinot noir is an excellent choice for summertime reds, as is cabernet if you lean more on the heavier side, I always bring a bottle of Chilean carmenere to these parties.
That's because carmenere is the chameleon of the wine world. While it can appear heavy and brooding with your steak, it automatically flips course with smoked salmon. It's tough to find such a versatile bottle, so when I do, I stick with it. When you're unsure what the food offerings will be at a party you're attending, pick up this puppy for $23 at The Cheese Shop of Des Moines and be on your way.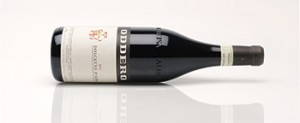 5. Oddero Dolcetto d'Alba
Dolcetto is the bastard child of Piemonte. Overlooked by Piemonte's better-known nebbiolo and barbera varietals, dolcetto is the long-suffering grape growing on the bottom of the hill. But that's a great thing for you, because as the grape hangs around in obscurity, the price stays down.
Oddero is a long-respected producer in northwestern Italy, and its dolcetto is one of its finest products. Dolcetto meets the needs of a heavy cabernet drinker, but it tends to finish a bit dryer than a New World red would. I admire this quality, as it works perfectly with grilled meats.
The wine may seem bitter, but play this game: Take a sip of dolcetto, feel the rough edges of the wine, then rip off a piece of rib-eye and take another bite. The fat of the steak instantly mellows the wine and turns what was once tough into velvet. When grilling heavier meats, keep a bottle of dolcetto around. Find it for $20 at both The Cheese Shop of Des Moines and Gateway Market.