You Speak, We Listen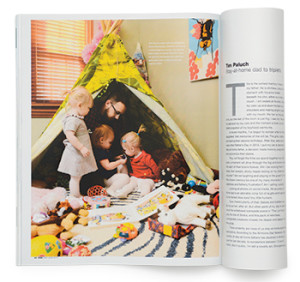 On Facebook
Family Guy
Note from the editor: Many readers told us how moved they were by Tim Paluch's personal essay that appeared in the May/June issue. Tim wrote about the trials and triumphs of being a stay-at-home dad to triplets. Here are a couple of the Facebook comments received:
I will never tire from the feeling of emotion your writing creates. Thank you for being open and honest and real and raw and for sharing.
Jami Milne
I shared your article in … dsm with the docs, nurses and a mom of mono-mono twins at Mercy NICU today. Love your mastery of sharing your life experiences as a dad of triplets. Keep them coming!
Bette Donovan
Mercy Medical Center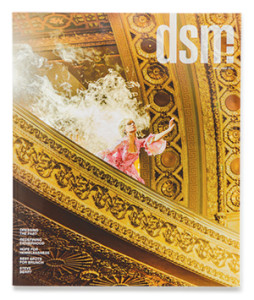 In Our Inbox
Visual Beauty
Thank you for the great article "Dressing the Part" in the May/June issue. The photography (by Ben Easter) was fantastic, and everyone involved should be proud. By blending beautiful Hoyt Sherman Place with the models, photographer, lighting and everything else involved, you have created a visually stunning article. This is the type of collaborative work that pulls new people into supporting the arts in Des Moines. I have never been to a Des Moines Metro Opera production, but your article inspired me and I have booked two tickets to the "The Abduction From the Seraglio."
David Safris
Visionary Services Inc.
In Our Inbox
Stories of Substance
Thank you for your emphasis on substance as well as style in dsm. I was blown away by the depth of coverage of homelessness and by the beauty of Tim Paluch's essay on being a stay-at-home dad to triplets.
Mary Nilsen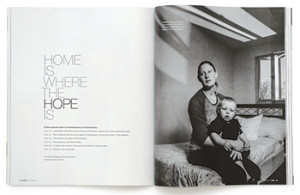 In Our Inbox
Hope for Homelessness
Thank you for such an authentic story on homelessness and the amazing folks we (service providers) collectively serve. Barb Boose's story, along with the photography by Ben Easter, really moved me. I am grateful that you shared the journey of folks experiencing homelessness in our community. Their courage and Barb's writing allowed a voice of the most resilient among us to be heard.
Deirdre Henriquez
Primary Health Care