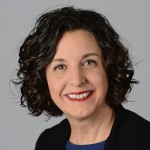 When you picked up this issue, you probably noticed it felt a bit heftier than usual. That's because it is. With 258 pages, this is our biggest issue in the magazine's 12-year-history.
Of course, quantity means little if quality doesn't accompany it. And there's plenty of heft in that regard as well, thanks to yet another record: Some three dozen of the city's most talented contributors created the content for this issue. You'll meet many of the writers, photographers and cinematographers on pages 22-26, but I'm also grateful to those contributors who diligently worked behind the scenes, with little recognition. They include dsm contributing editors Larry Erickson and Kurt Helland; the models, hair and makeup pros, and assistants for the wedding style story (page 140); and the lighting, sound and editing experts from Screenscape Studios (screenscapestudios.com) who helped make the Sages Over 70 video so outstanding. Screenscape captured the dynamism of this year's honorees in ways that surely will inspire you; click here to view the video.
In fact, the videos for this issue are some of the best we've ever been able to offer you. In addition to the Sages Over 70 video, check out the video by Greater Des Moines filmmakers Patrick Gannon (patrickjgannon.com) and Charlie Stover (stoverfilms.com). They bring to life Fritz James' prairie restoration project in Madison County, offering a perspective that showcases the landscape's stunning beauty. Watch the video at dsmMagazine.com and read the story on page 84.
While the Sages Over 70 story and video will introduce you to the honorees, you can meet them in person at this year's recognition event, Nov. 10 from 5 to 7 p.m. (program begins at 6 p.m.) at The Temple for Performing Arts. Tickets are $50 per person or $25 for young professionals, available here.
As in previous years, proceeds from the event will benefit the Sages Over 70 Fund at the Community Foundation of Greater Des Moines, our presenting partner. The fund helps support services and projects that address some of our community's most pressing needs. Even if you can't attend the recognition event, we hope you'll consider contributing to the fund (you can do so through desmoinesfoundation.org). If you'd like to make a donation in honor of a particular Sage, the Community Foundation will notify that person of the gift.
The entire dsm team hopes you'll join us in congratulating the Sages at the Nov. 10 event, and we wish all of you a very happy holiday season.