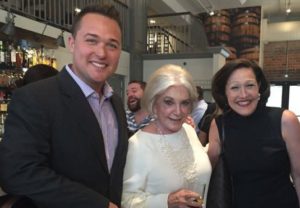 Christopher Diebel held a steadfast vision for the lounge of his restaurant, Bubba—Southern Comforts: The lounge had to be its own draw — a captivating space unto itself and not merely a spot to wait for a table.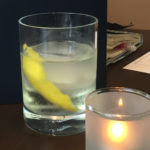 Soft seating arranged in conversation clusters, a glistening chandelier, and two-story windows overlooking 10th Street helped Diebel achieve that goal, as did a cocktail menu of creative takes on that Southern classic, the mint julep.
These days, however, we're inclined to like the lounge even better, thanks to a few recently unveiled cocktails. Our favorite of the newbies, of course, is the "Ms. Wimer," created in honor of dsm magazine founder Connie Wimer.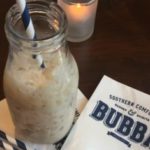 Patterned after Connie's favorite cocktail — a classic Negroni (gin, sweet vermouth, Campari), the new cocktail mixes gin, extra-dry vermouth and Cocchi Americano (an aromatic Italian apéritif).
The trio of ingredients offers the same sort of refreshingly bitter and intriguingly herbaceous appeal of a Negroni, but with one key difference: While the Negroni is brilliant-ruby in color, the "Ms. Wimer" is a sparklingly elegant white-blond — like its namesake. Diebel tells us he plans to introduce additional cocktails dedicated to local personalities — perhaps two to four each year, he says.
Other dashing new cocktails include a smooth Sweet-Tea Julep (with Tennessee bourbon and a brewed sweet tea), the Smoked Watermelon (with Mezcal, salted watermelon, lime and basil) and the dangerously sneaky (take our word for it) Milk Money. The latter tastes like a milkshake, but is made mostly of booze (Bailey's Vanilla Cinnamon, Kahlua, Crown Royale Vanilla and a splash of club soda).
Bubba is at 200 10th St., 257-4744; bubbadsm.com.
— Written by Wini Moranville, who covers food and dining in dsm magazine and online at All Things Food DSM.