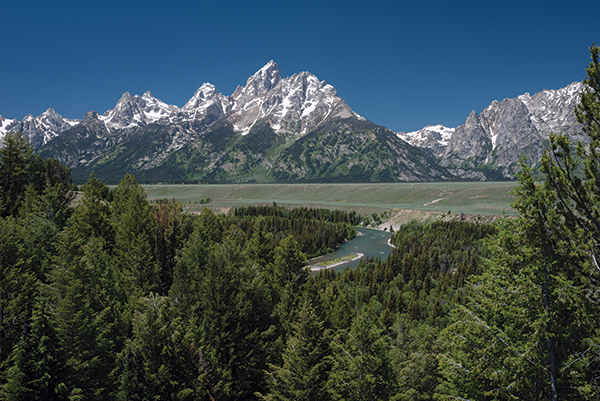 Writer: Larry Erickson
Jackson, Wyoming, was already there when Tom Harbison arrived, of course, but it's changed a lot over the 40-odd years he's been visiting.
"We've been going there since the mid-'70s," says Harbison, now retired from the Small Business Administration and more interested in the business of his golf game and the antics of his grandchildren, who gather on the Adel acreage he shares with his wife, Jeanne.
"There's no place quite like Jackson Hole," he says, referring to the name that early hunters and trappers gave to this valley in the Teton Mountains, now more famous for skiing than for skinning, but still a dream destination for climbing, fishing, hunting and trekking.
Tom Harbison's parents introduced the couple to the area that became a second home for their clan. The senior Harbisons wanted a retreat from their daily life in Casper, Wyoming, and bought the first of two condos the family would own in the Tetons. Their adult kids were happy to visit.
"We were about 30, living in Chicago, and we'd drive out there at any opportunity," Tom Harbison recalls.
For a family that loves the outdoors, there's no place better, he says: "The skiing is fantastic, and you can hike forever in the park." That's barely an exaggeration. Grand Teton National Park covers 484 square miles, including Jackson Hole and the stunning mountain peaks that lure countless climbers and photographers.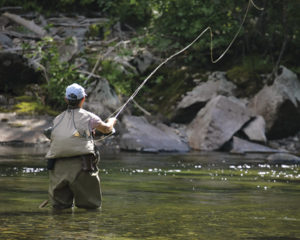 Go Hiking and Fishing
At different stages of life, Harbison has sampled a little of everything the region has to offer. High mountain hiking and wildlife encounters are the subjects of enduring stories.
But his favorite endeavor? "I think of trout fishing first," he says. "The Snake River is very good, and you can raft down it. You can get a guide to take you fishing, mostly fly-fishing."
The area rewards the novice as well as the adventurer. "Even with kids, you can't go wrong hiking around Jenny Lake," Harbison says, "and the trail takes you up to Hidden Falls."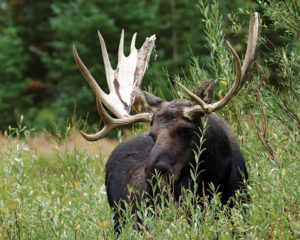 See Wildlife
The adventurer can climb mountains to see wildlife. That's how Harbison once had to scramble up a tree to escape a bear. But there's an easier way: "Several thousand acres are reserved for the elk over the winter," Harbison says. The National Elk Refuge is a haven for thousands of the animals, and mountain snow drives many more down to the comforts of Jackson Hole.
"The best time to see them is the fall, when snows are only starting," Harbison says. "You can tour the refuge, ride horse-drawn sleighs, to study the elk." Other species roam the refuge as well, including moose, bison and even wolves, as eagles soar overhead. Jackson Lodge has a lookout area where you gaze over the wildlife.
Explore Jackson
Much of Grand Teton National Park is virtually unchanged since its creation in 1929, but the town of Jackson has grown and changed over recent decades. Tucked against the foothills, a thousand feet higher than mile-high Denver, the town now has a population of about 10,000, compared with about 6,000 20 years ago. "There's a lot more commercialization and just a lot more people," Harbison says.
That's not all bad. "There are more restaurants, more hotels, more shops and galleries," Harbison says of the changes he's seen. And old mainstays endure. He laughs recalling meals at the Mangy Moose, a restaurant/saloon/music venue/hodgepodge of eclectic decor. Then there's the Bar J Chuckwagon, a veritable Wild West theme park of a restaurant, complete with singing cowboys. Fine dining? Check out the Blue Lion, Rendezvous Bistro or Snake River Grill.
But Jackson Hole is best experienced outdoors, Harbison says, and with whatever adventuresome spirit you can muster. What other city stages daily Old West gunfights in the center
of town?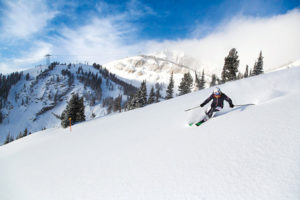 Check Out the Ski Area
"Go to the ski area, even if you don't ski," Harbison suggests. "Ride the tram (it runs year-round) and get close to the mountain." If you're up for it, you can hike a 12-mile trail from the top of the tram, across the Continental Divide, to secluded and aptly named Moose Lake. "I once came face to face with a moose on that trail," he recalls.
If you can't find fun in Jackson Hole, you just aren't trying, "and if you're a fly fisherman, you can't pass this up," he says. "There's just a ton of things to do: fishing, rafting, climbing and hiking, plus organized nature activities in the park. Cross-country skiing is big, and snowshoeing, mountain biking …" The list, like the Teton range, goes on and on.