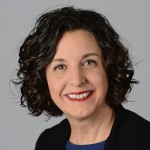 As we put this issue together, I was struck by how many of the people featured in our stories are on journeys that have required them to overcome adversity with strength, purpose and grace. Indeed, many are proving Martin Luther King Jr.'s contention that "an individual has not started living until he can rise above the narrow confines of his individualistic concerns to the broader concerns of all humanity."
Take 28-year-old Ryan Morrison, for example (click here). The Des Moines photographer travels around the world to work on mission-driven projects, documenting the lives of people in need in the process. What's even more amazing is that he does this while dealing with a rare, life-threatening disease. His view? Focus on the present and do what you can to help others while you can.
Then there's former Iowa Supreme Court Chief Justice Marsha Terns (click here). She led the court in 2009 when the Varnum v. Brien ruling legalized same-sex marriage in Iowa. The decision fueled a political backlash that resulted in Ternus and two other justices losing their seats on the court. Certain that the decision was correct under the law, Ternus rose above the fray, refusing to be dragged into the uncivil rhetoric and propaganda unleashed by the campaign against retention. Instead, she focused on moving forward, pursuing other opportunities and interests. "I loved my years at the court," she says, but "now I have something really good in terms of a new chapter in my life."
A number of our Sages Over 70 honorees (click here) also have risen above circumstances that could've stopped them along the way. Roxanne Conlin overcame poverty and abuse as a child, and blatant sex discrimination and alcoholism as an adult, to become a top-tier attorney specializing in defending our most vulnerable citizens. Elaine Estes kicked down racial and gender barriers, from integrating the women's dormitory at Drake University to becoming the Des Moines Public Library's first African-American director.
Children who arrived here as refugees (click here) already have had to deal with adversities few of us in Iowa have experienced—or can even imagine. Forced to flee their homelands, they and their families had to endure arduous, multi-year journeys simply to survive. These children's optimism, faith and resilience are so strong that, when I met them, they became instant heroes to me.
As the spirit of the holiday season draws near, I hope you'll be inspired as we were by these folks—and others you'll meet in this issue—as you continue on our own life's journey.