We call them sages, and so they are. But the people we honor with this title are so much more. They are widely respected and celebrated because they, like few others, have enriched our community with their abundant generosity—sharing freely of their time, their treasure, their counsel, their leadership and their unwavering encouragement.
It's a tall order, to excel professionally and to share so much of one's self. Yet each of the eight we honor this year has made a meaningful difference in the lives of others and in the strength of Greater Des Moines. Get to know them better in the profiles below, and hear from them directly in this engaging video by Duane and Dylan Huey of Good Plan Productions.
These outstanding individuals will be honored at a sold-out event Nov. 10 at the Temple for Performing Arts. As in previous years, proceeds from the event will benefit the Sages Over 70 Fund at the Community Foundation of Greater Des Moines, our presenting partner. To learn more about the fund and how you can contribute, please visit desmoinesfoundation.org.
---
Joe Brick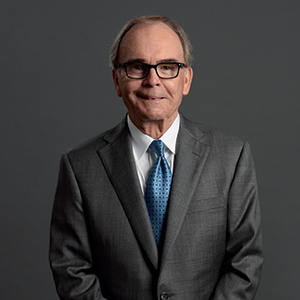 Attorney, Brick Gentry
Writer: Jerry Deegan
With his humble and unassuming nature, Joe Brick alone knows the full list of people and causes he supports. Many of the contributions he has made to the community go unnoticed. Having had the pleasure of knowing and working with him for more then 35 years in my career at Dowling Catholic High School, I have seen many examples of his compassion and generosity.
We were fortunate to have Joe serve on the Dowling Foundation for many years; currently, he is a member of our Honorary Foundation Board. His work over the years helped guide Dowling Catholic through campaigns, expansions, endowment creation and growth, and the everyday operation of the school.
Joe is a tireless advocate for students and families who face difficulties in their lives. For example, some time ago Joe committed funds to Dowling to be used in helping families that face a crisis and may not be able to afford tuition. He had two requests: He wanted this gift to be anonymous and he wanted it to help those most in need to make sure a student's education would not be disrupted when things happen that are beyond the child's control. His intercession has been life-changing for many students and families.
Most recently, Joe and his family initiated an award at Dowling Catholic High School to honor his wife, Janet, who passed away. Janet was a tireless volunteer for many years, working behind the scenes as a member of the Dowling Parents Guild. The Janet Brick Father De La Salle Award is given to faculty members who, like Janet and Joe, do their work quietly while showing deep love and concern for their students.
Joe is a caring, dedicated supporter of many causes in the community; in addition to the Dowling Foundation, he's served on the boards of the Greater Des Moines Botanical Garden and Des Moines Performing Arts, among other organizations. He also was a mayor of Urbandale. Whether his role is as board member, parent or friend, his advice is always straightforward, honest and heartfelt. His guidance and sound judgment have helped advance any organization that has been lucky enough to call
him a member.
Personally, I am a big fan of Joe. With rock solid judgment, values and commitments, he has been an inspiration to me. He is a strong family man who gives love and respect while holding high standards. His children are his legacy and mirror his dedication, generosity and caring spirit, and they are beginning to make their own mark on the community in the same manner as Joe.
Joe is a wonderful example of the greatest generation to whom we owe a deep debt of gratitude. Years ago, Joe made a commitment to raise his family and build his business in the Des Moines area. The entire community has benefitted immensely from that decision.
Jerry Deegan, Ed.D., is president of Dowling Catholic High School.
Other Voices
"Joe's professional yet steel-minded demeanor brings a level of calmness that challenges people to focus on the facts. He is an innovative thinker who connects very quickly with the people he touches."
Thomas J. Mahoney Jr.
President and CEO, ITA Group
"Over the past 50 years, I have never made a decision of any consequence without bouncing it off Joe first. My respect for his judgment and wisdom is irrefutable."
James M. Caterine, M.D.
---
Roxanne Conlin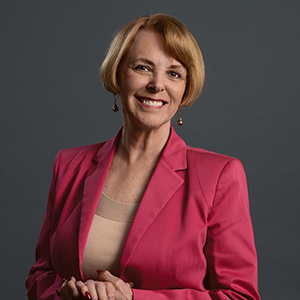 Attorney and Advocate
Writers: Judy Conlin and Trudy Holman Hurd
Do you want to see her?" Roxanne asked excitedly. "She was a teenage mom and had to have a C-section to give birth to the largest baby we've ever had! His eyes are already open! Isn't he beautiful?"
She reached into a pet carrier and took out the tiny kitten, kissed him on the nose and placed him gently into the new home she had specially prepared for mom and son. This distinguished, nationally recognized lawyer's passion to defend the most vulnerable includes countless cats and kittens that Roxanne Conlin and her husband, James, have rescued and placed in caring homes.
As a high school student at St. Joseph's Academy in Des Moines, the talented Roxanne loved to sing and dance; in fact, she turned her dancing talents into a job as an Arthur Murray instructor to help pay for schooling. A wise nun at the academy suggested law as a career so Roxanne could marry the actress in her with her budding passion for justice. So when she chose law over acting, it was no surprise to see her acting skills emerge in the courtroom. When arguing a criminal justice reform bill in 1975, she successfully argued that rape does apply to a husband raping his wife, that rape does not require a corroborating witness and that, as she proclaimed with a dramatic gesture, rape is not a spectator sport.
From founding and serving as first chair of the Iowa Women's Political Caucus in 1972 to becoming the first female president of the American Trial Lawyers' Association, Roxanne has been a trailblazer for the advancement of women's rights.
In her remarkable career as a trial lawyer, she has helped set many civil rights precedents for Iowa. A few examples: In 1972, she wrote the state's Omnibus Bill on Sex Discrimination, making Iowa one of the first states to establish gender equity in the law. In Vivian v. Madison, she successfully argued that a supervisor who gets a complaint about discrimination and does nothing about it can be sued. In McElroy v. the State of Iowa, she argued that under the civil rights act, you have a right to a jury trial.
Everything about Roxanne is larger than life: her brilliant mind, huge heart, magnanimous generosity, rare humor, indisputable integrity, deep convictions, relentless pursuit of justice, solid values and fierce loyalty to friends and family. And because of these qualities, she inspires anyone whose life she touches and makes us all better human beings. Her goal in life is to advance the law so it serves the needs of all of the people. She is doing that even as she is making sure the newest kittens receive all of the care they need.
Judy Conlin, executive director of the Iowa International Center, was among the Sages honored in 2014.
Trudy Holman Hurd is a community volunteer and philanthropist who retired as director of Hamilton's Academy of Grief and Loss.
Other Voices
"When you combine Roxanne's brain with her work ethic, you have an unstoppable force. To top it off, she is one hell of a nice person—at least when she's on your side!"
Jerry Crawford
Democratic strategist and attorney, Crawford & Mauro Law Firm
"Roxanne has always believed she was meant to be a much taller person than she turned out to be. At one point, maybe in the late 1990s, she was having back problems. She was also wearing impossibly high heels. A friend suggested that her back might feel better if she wore more practical shoes, but Roxanne rejected the idea. 'If I did that,' she insisted, 'people might not know I'm 10 feet tall!' "
Paige Fielder
Attorney, Fiedler & Timmer
---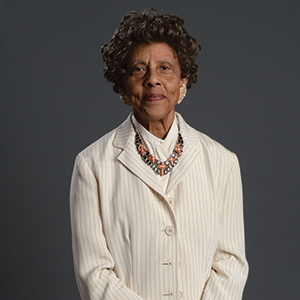 Elaine Graham Estes
Former director, Des Moines Public Library
Writer: Jacquie Easley McGhee
My life has been truly enriched by the presence of Elaine Graham Estes—initially as a family friend, later as my first boss and now as a sister in Links, a service organization of African-American women. As we are both passionate about the written word, I decided to tell her inspiring story through the titles of books that reflect her profound impact on many lives.
Elaine was born in Springfield, Missouri, and was deeply "Beloved" by her family including her husband, the late John M. Estes, Jr.
"Go Tell it On the Mountain" that Elaine has lived her life shattering barriers, beginning with integrating the women's dormitory at Drake University at age 16 and becoming the first African-American female graduate of Drake's College of Business Administration.
"Their Eyes Were Watching God" in 1978 as Elaine began her 39-year career with the Des Moines Public Library. She was the first female executive director in 50 years and the first African-American.
"Vernon Can Read," thanks to the innovative improvements in library service during Elaine's tenure.
Des Moines was the nation's first library to implement a preservation-of-materials program. The archives of the National Bar Association, founded in Des Moines by African-American attorneys, were originally housed in the library. As a champion against censorship, Elaine had a significant role in making Iowa the first state to pass a law protecting library user rights. It was a lesson well learned by a former Des Moines Public Library page—me. After I was elected president of the Des Moines School Board, I dealt with a challenge to a book in a school library's collection: Maya Angelou's "I Know Why the Caged Bird Sings." I drew upon the steely determination exhibited by my former boss to overcome opposition to one of the most acclaimed literary works of our time. Voting to keep it in the school library was one of my proudest moments.
Elaine has never seemed to be "Waiting to Exhale" while holding many leadership roles in civic and community organizations, including the National Trust Historic Preservation Council, the Terrace Hill Commission and the Des Moines Art Center.
"The Girls in the Circle" is testimony to Elaine's foresight as one of the charter members of the Des Moines Chapter of The Links, Inc. One of the nation's oldest and largest volunteer service organizations of women, Links are committed to sustaining the culture of African-Americans. As a tribute to her many contributions to the organization, the Links dedicated the reading room in the Forest Avenue Library in Elaine's name.
And finally, "Oh the Places You Will Go" by Dr. Seuss reflects Elaine's lifelong love of learning, which has taken her to every continent, including to Antarctica on the eve of her 80th birthday a few years ago.
I salute Elaine as a 2016 Sage, the main character in the yet unpublished work, "The Phenomenal Life and Times of Elaine Rose Graham Estes."
Jacquie Easley McGhee is director of community and diversity services at Mercy Medical Center.
Other Voices
"Elaine has played a vital role in planning and implementing educational programs at the Des Moines Art Center. She has loaned artifacts from her astonishing personal collections for exhibitions, and even opened her home and collections to a number of Art Center events."
Jeff Fleming
Director, Des Moines Art Center
"Elaine's great love of books and education, her magnificent sense of style, and her zeal for treasuring the past through preservation all exemplify her dedication to the community. Every time I am in Elaine's presence, I learn something new from her—even if only to realize the importance of grace and a life richly lived."
Dory Briles
Executive director, Des Moines Public Library Foundation
---
Barbara Graham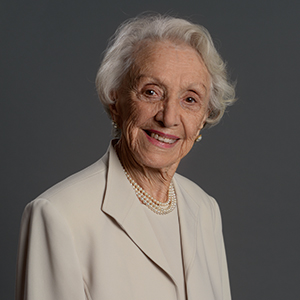 Philanthropist and community volunteer
Writer: Suku Radia
My friend—Mrs. Graham, as I prefer to address her—is a remarkable community leader. At age 94, she is sharper than most of us. Every time we meet for lunch, I marvel at the questions she poses, and I always walk away thinking of how much she reminds me of my own mother, who is 86 and lives just outside London. My life has been enriched because I met Barbara eight years ago.
Every encounter with Barbara brings the gift of surprise. The first time we met, she asked what had happened to a certain oak tree on the 14th hole at Wakonda Country Club. I learned she not only played golf there, but had habitually walked the course. (I have never walked Wakonda!) She wondered whether the tree had been cut down or struck by lightning. A landmark had disappeared, and she wanted to know why.
A few years later, again over lunch, she asked me about the Solheim Cup, which will be held at Des Moines Golf and Country Club in August 2017. She was delighted to hear about the contest between U.S. and European women's golf teams and my role as chair of the event, but she absolutely sparkled at the news that half of the net proceeds will be donated to charities benefiting women and children.
When I told her Karsten Solheim's widow, Louise, was planning to attend the tournament in 2017 and might appreciate some company during her visit, Barbara leaned forward in her chair and said, "Perhaps I may attend as well." Recognizing an offer when I heard it, I immediately asked whether she would accept a golf cart and driver to ensure that a venerable out-of-town guest and an equally venerable Greater Des Moines treasure could enjoy as many of the matches as possible at this internationally televised event. "Louise Solheim must be really old," she observed. Trying to be diplomatic, I said, "Together, the two of you have lived 192 amazing years." She laughed and, of course, immediately did the math.
After her husband, John, passed away in 2007, Barbara returned to Drake University to complete her undergraduate degree but realized she would be in her mid-90s when she graduated. As an alternative, she continued her education by taking classes through Drake's Ray Society. Talk about being a lifelong learner!
Barbara is a proud and loving mother, grandmother and great-grandmother. She continues to go on adventures with her family, which has been a mainstay of her life; she went zip-lining with her great-grandchildren at the young age of 90.
Barbara is a learner, a lover and an adventurer; she also is a philanthropist. She does her giving quietly, under the radar, but this community would be quite different were it not for the generosity of Barbara and her family's business, Graham Construction Co. If Greater Des Moines were in search of royalty, Mrs. Graham would be worthy of the crown. She has long been a sage to celebrate.
Suku Radia is president and CEO of Bankers Trust.
Other Voices
"I met Mrs. Graham in the 1970s, soon after my arrival in Iowa. Today, just as back then, she is involved in caring for those less fortunate. Her support for those in need has been unparalleled over the years."
Rich Willis
President, Willis Auto Campus
"Barbara is a talented, energetic woman. She is young beyond her years."
William J. Lillis
Attorney, Lillis O'Malley Olson
---
Edgar Hansell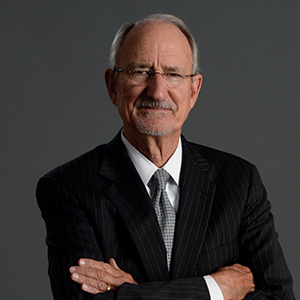 Attorney, Nyemaster Goode
Writer: Bradford Austin
I first met Ed Hansell more than 35 years ago when I joined the Nyemaster Goode law firm, of which Ed was a respected partner. Over those years, he demonstrated each day the reasons for that respect. I know Ed not only to possess an incomparable work ethic, but also to be scrupulously ethical, unfailingly loyal and thoroughly dedicated to serving the community. I have worked closely with Ed from the outset, and virtually every milestone of my own career can be traced to a conversation, project or event that I experienced through Ed's guidance. My experience is not unique.
At a recent anniversary party for our firm, Ed read a letter that he had written to one of the late founding (circa 1918) partners, bringing him up to date on what the two founders had wrought. The main point that Ed wanted to convey was that the lawyers in the firm are "all good people." Other attributes, while essential, would count for little in the long run if the quality of the person were lacking. Ed demonstrates this in all that he does.
The results of Ed's dedication to the community can be seen throughout Greater Des Moines. To stroll through the skywalks in comfort during a winter storm is a luxury brought to us in part by Ed Hansell. Travel to and from Des Moines by air continues to be enhanced, in part because of Ed's considerable contributions as chairman of the Des Moines International Airport Authority Board. He's also played key roles in the preservation of Salisbury House & Gardens and the development of Western Gateway Park.
I have been particularly impressed with Ed's desire and ability to make a difference in the lives of children and young adults. Ed has worked for many years with Orchard Place. His guidance, leadership and encouragement helped the organization develop into an inpatient and outpatient mental health facility that consolidated treatment options into a single site, resulting in efficiencies and convenience that have benefited patients and their families during very difficult times.
Ed also has been a source of wisdom to community and business leaders, public officials, and young and not-so-young lawyers in our firm and throughout the state. He has given freely of his time and of his prodigious talents, his reward simply the satisfaction of having contributed to the success and happiness of others. Ed and his wife, Phyllis, have been blessed with a marriage of more than 55 years and are enjoying their three wonderful grandchildren.
I am profoundly grateful to have had the privilege of being associated with Ed and to have had the benefit of his guidance, friendship and true partnership. Congratulations, Ed!
Bradford Austin is an attorney at Nyemaster Goode.
Other Voices
"I have enjoyed the social company of Ed and his wife, Phyllis. They are a gracious couple who has extended warmth, as well as wisdom, to my wife, Lisa, and me. I believe it is the mark of great leaders to be as gracious as they are bright. Ed is certainly that."
Jeff Russell
President and CEO, Delta Dental
"I include myself—Ed's longtime competitor—among the many lawyers who have benefitted greatly from Ed's lifetime of selfless dedication to teaching and mentoring. At every stage in his life, Ed has given generously of his time and skills to advance our community and the legal profession."
Steven Zumbach
Attorney, Belin McCormick
---
H. Lynn Horak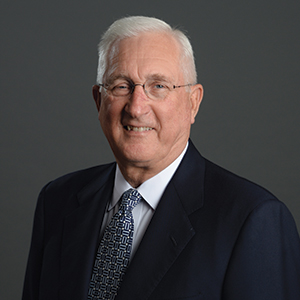 Retired chairman and CEO, Wells Fargo Bank
Writer: Scott Johnson
I first met Lynn Horak in 1979 at an event hosted by the senior leadership team of Iowa Des Moines National Bank (now Wells Fargo) for new management trainees. I was one of the trainees, and Lynn was a member of the senior executive team. The words I used to describe him then were the words I used at his retirement party—"a true gentleman."
Throughout Lynn's career at Wells Fargo Bank, one of his top leadership skills was his ability to share and communicate a vision that motivated others to action. Lynn created a culture of doing the right thing for the team member, the customer and the community. His priorities focused on team member attraction, retention and development; exceeding the customer's expectations; and
giving back to the community with your talent and resources.
He led by example. During his time at Wells Fargo, he took leadership positions in business associations and in organizations focused on improving access to education and enhancing the quality of life in our community. And he led fundraising activities to ensure our community had the resources to help those less fortunate.
Lynn has been an outstanding role model, and I was fortunate to have him as my mentor and friend for 35 years at Wells Fargo. His guidance and counsel not only helped me in my career, but helped me be a better leader, husband and father. Many times I asked myself, "What would Lynn do in this situation?"
Lynn led by example outside of his professional life, too. He put family ahead of work. When my oldest son's championship hockey game was the same time as a bank board meeting where I was to give a presentation, Lynn told me, "You aren't going to miss the championship game—Go!" After the game, I attempted to slip quietly into the boardroom, where Lynn stopped the meeting and asked "Did Ross' team win?" Family comes first, and Lynn's leadership team was part of his family.
Today, Lynn continues to share his experience, knowledge and wisdom through his board positions at Wells Fargo Bank Iowa, Guide One Insurance, LWBJ, Mid-America Group, Casey's General Stores and the Community Foundation of Greater Des Moines. While many retirees move to warmer climates and spend more time on the golf course, Lynn still finds time, between being an active grandfather and an avid golfer, to mentor emerging leaders at Wells Fargo and the other organizations where he serves as a board member.
Webster's definition of "sage" is "one venerated for experience, judgment and wisdom." I would change that definition to "someone with the characteristics of H. Lynn Horak," my mentor and friend for life.
Scott Johnson is a retired regional president of Wells Fargo Bank Iowa.
Other Voices
"Lynn has been involved in just about every meaningful project that has been undertaken in Des Moines over the last three decades. From my perspective, he is the real deal—an outstanding human being."
J. Barry Griswell
Retired chairman and CEO, the Principal Financial Group
"Lynn is always willing to share his vast knowledge with others, especially those of the younger generation."
Johnny Danos
Director of strategic initiatives, LWBJ
---
Loretta Sieman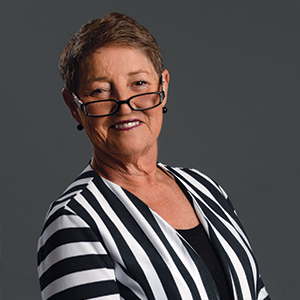 Community Volunteer and Advocate
Writer: Gene Meyer
Loretta Sieman's reputation preceded her the first time we met. It was 1984, and I was preparing to coach a Little League team in West Des Moines. Other coaches warned me that Loretta, the League's president, was a "wild woman."
I don't know how "wild" she really was, but I quickly discovered her passion for the work. It was clear that she was in charge and cared deeply about the boys who played. It was a great experience.
Little did I know that this would be the beginning of our work together through 20 years of elected public service. We first worked together as members of the West Des Moines School Board, and then worked closely when Loretta was on the West Des Moines City Council and I served as mayor.
As a City Council member, Loretta always looked beyond policy and asked about the impact a decision would have on citizens in the community. A great example of this is when we would look at annexation opportunities. Loretta would always ask how the annexation would affect the individuals whose lives would be changed. This is the way she looked at issues: She wanted what was best for the city, of course, but wanted to make sure the city was doing right by its people. I am thankful for Loretta's dedication to the city; when she retired, I often told people that without her, the City Council had lost part of its soul.
If you look at Loretta's biography, it is clear that she has served Greater Des Moines in major ways for many years. More importantly, it's not just what she's done, but what she has inspired others to do to make our community a better place. On numerous occasions, I've witnessed Loretta nudge, encourage or demand that people care, participate and get involved in one project or another.
She rarely takes no for an answer, whether it involves buying a table for a charitable event, volunteering at the Festival of Trees & Lights or getting active in an election. Loretta has a knack for convincing people to give their time, talent and money.
When Loretta gets involved in issues, progress happens. She has taken advocacy to new heights.
There are times she's made me tired! Keeping up with her is a challenge.
The less public side of Loretta reveals how she takes time to mentor and coach others, especially young women and children. She helps make a difference in people's lives, not just through the many organizations she's chaired and participated in but often with just one person at a time.
Loretta is my friend. We've mentored each other, we've argued with each other and we've hugged each other. She is a rare commodity and everything she does is for the greater good. Our community is lucky to have her.
Gene Meyer is president of the Greater Des Moines Partnership.
Other Voices
"Loretta is one of those people so well known that she could probably be known by a single name—Loretta! Everyone knows her and she knows no stranger. This ability to influence others has been a priceless gift to our community."
Eric Crowell
President and CEO, UnityPoint Health
"Loretta's only agenda is to make things better. She has helped more nonprofits raise money than probably anyone else in town. She is always there to help, and it doesn't matter how big or small the request is. If she can do it, she does."
Pat Schneider
Community volunteer
---
Alan Zuckert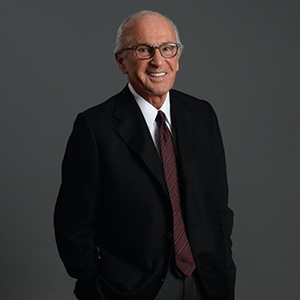 Philanthropist and Commercial Real Estate Specialist
Writer: Bonnie Campbell
I have known Alan Zuckert for more than 30 years, during which he has been passionate about providing leadership in our community, mentoring others and generously sharing his talents for many worthy and sometimes critical causes.
A perfect example is Project Elijah, a charitable organization started by Alan and dedicated to the important mission of feeding hungry children, both in our community and around the world. I was honored to serve on Project Elijah's board and, consequently, had an opportunity to witness what one highly motivated and compassionate individual could accomplish.
Project Elijah's challenge was to create nutritious food and find a way to get it to hungry children. Because of Alan's vision, leadership and persistence, Project Elijah made great strides toward meeting this challenge and was able to improve the lives of many children.
I rarely share personal stories about friends, but I do so now because it is the kindness people show in private that defines their true character. I was the fortunate recipient of the caring friendship of Alan and his wonderful late wife, Janice, during the very difficult and challenging months when my husband, Ed, endured a long terminal illness. They called to lend their support, took me to lunch or dinner when that was possible and stood by me emotionally.
I am eternally grateful for the gift of their friendship.
Over the years, Alan has been a mentor and advisor to me and many others, and I have always been grateful for his insights and guidance. Many aspiring entrepreneurs have benefitted from his willingness to share his experience and wisdom and to offer encouragement and constructive criticism.
Janice would be very proud that Alan is being justly honored for his contributions to our community. So am I!
Former Iowa Attorney General Bonnie Campbell is a partner at LPCA Public Strategies.
Other Voices
"In Judaism, one of the highest levels of Tzedakah (charity) is when a person gives anonymously. This is one of the things that impresses me most about Alan. He has underwritten numerous events and activities but has never once wanted recognition."
Sophie Homonoff
Director of education, Jewish Federation of Greater Des Moines
"Alan is much more than a landlord to many of us who rent offices from him. He is a mentor and takes pride in being available when we have questions. He is proud of our successes."
Jann E. Freed
Leadership and change management consultant, the Genysys Group
---
Becoming a Sage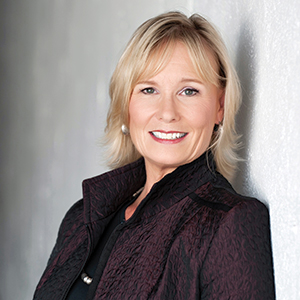 "The privilege of a lifetime is to become who you truly are."—C.J. Jung
Writer: Jann E. Freed
What is the difference between becoming a sage and getting older? What is the difference between aging and "sage-ing"? Through my work as a leadership consultant, I've learned that "sage-ing" is a new way of living.
Specifically, sage-ing is approaching the second half of our lives in a way that is positive, joyful, fulfilling and meaningful. Sage-ing involves personal and spiritual growth, making deeper connections with our friends and family, developing new passions, and giving back to others and our community.
Sage-ing means living our later years creatively and with purpose; it means distilling the accumulated wisdom of our years and sharing it with the next generation. As Zalman Schachter-Shalomi, author of the book "From Aging to Sage-ing: A Revolutionary Approach to Growing Older," explains: "Are we really living longer or taking longer to die? Sage-ing is a program of spiritual growth that can empower you to add more years to your life and more life to your years."
The essence of sage-ing consists of five main components:
• Exploring images of aging. Our culture bombards us with anti-aging messages and worships youth.
• Reviewing one's life. Wisdom comes from processing our life experiences.
• Repairing relationships. Now is the time to make sure our relationships are healthy and how we want them.
• Embracing one's mortality. When we embrace our own death, we are freer to live.
• Leaving a legacy. Plan to live the way we want to be remembered.
In the past 100 years, life expectancies have grown to what was once unimaginable. We may live as long after our career as during our career. We need to learn healthy ways to navigate this stage of life. How will we spend this time? How will we live our life? Why does sage-ing matter?
What I have discovered in my sage-ing workshops is that gracefully aging is not based on money or intelligence. Instead, it's based on being intentional and making conscious, thoughtful choices about how we spend our time and with whom. Many people focus on where they want to live after their careers, but just as important is with whom you spend your time. The people with whom we surround ourselves influence how active, how positive, and how relevant we are.
There are some alarming statistics for people over age 50 that illustrate why becoming a sage is so vital. For example, fewer than 10 percent of those who got divorced in 1990 were age 50 or older. Today, 25 percent of people getting divorced are in this age group. What's more, the most recent National Survey on Drug Abuse and Health found illicit drug use among people between the ages of 55 and 59 had increased more than any other group. Another troubling statistic: The rate of suicide is highest in middle age—white males in particular.
While there may be many reasons for these negative trends, one explanation has to do with meaning and purpose. What is our reason for getting up in the morning? Since we can't push back the clock, we need to embrace where we are in life and value our life experience. It is about cherishing the present and focusing on what matters most. Sages continue to remain engaged in society because they want to create a legacy through service, mentoring and activism. To be a sage, it helps to believe the rest of life can be the best of life.
Jann E. Freed, Ph.D., is a leadership development and change management consultant with the Genysys Group and author of the book "Leading with Wisdom: Sage Advice from 100 Experts" (ATD, 2013). She is certified as a Sage-ing Leader through Sage-ing International (sage-ing.org).