Above: Scorched but unfazed, a face peers stonily from a corner of the Tea Room. It was awaiting restoration when dsm visited in April.
Writer: Christine Riccelli
Photographer: Duane Tinkey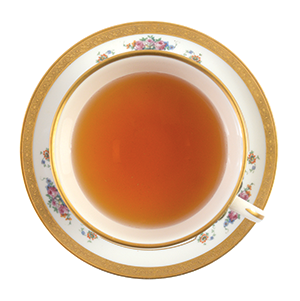 When fire raced through the former Younkers Tea Room in March 2014, it destroyed nearly everything in the iconic space.
Except the memories.
Memories of Georgian elegance and fine china, of sticky rolls and rarebit burgers.
It's such memories that the newly renovated Tea Room—set to open Aug. 9 as an event venue on the sixth floor of the re-christened Wilkens Building—was designed to honor. "We don't want to disappoint people," says Rachel Wegmann, director of marketing for developer Blackbird Investments. "We want to restore memories and pay homage to the Tea Room's legacy."
But don't expect a replica, replete with heavy drapes, elaborate chandeliers and fussy furniture. "Modern and contemporary aspects will complement the historical aspects," says Mark Nelson, who will run the Tea Room with his daughter, Katy Nelson. They also own and operate Scenic Route Bakery in the East Village.
To that end, the uncluttered space will have a neutral palette so it won't clash with the color schemes of businesses, wedding parties or other groups renting the facility, Nelson says. The new catering kitchen will be state-of-the art, he adds.
But many historical elements, such as the ornate ceilings, crown moldings and columns, are being restored. Some moldings are original, having survived the fire; others are replicas faithfully cast from molds of the originals. The spacious, 1,375-square-foot lobby is being restored to its Italianate look from the 1920s, with roped column details and colorful floor tile.
The $4 million restoration has been a painstaking process. Each ceiling tile with crown molding, for example, takes trained artisans up to three weeks to restore. "There's a delicacy to the entire project," Wegmann says.
The 5,175-square-foot Tea Room will include a green room for VIPs and a stage with drop-down screens. The arched windows with doorways onto Juliet balconies continue through the Garden Room, a 1,350-square-foot space on the building's west side that can be rented separately and seats about 80 people.
The Tea Room will function solely as a rented space, accommodating up to 300 people for a formal dinner and about 375 for stand-up events with high-top tables. Rental rates range from $2,000 to $4,000, depending on the day of the week and time of year.
Unlike some other venues, the Tea Room will allow you to hire the caterer of your choice for your event, Nelson says. But the Nelsons will maintain a staff of servers who will work all events, "so a high level of service can be guaranteed," he says. "It's one way we're differentiating the space."
But the main differentiation may be the preciously held memories the landmark evokes among generations of Iowans. Wegmann and Nelson say people continually approach them to share not only their personal experiences but also memorabilia. For example, Mike Wiedmann, the son of William Wiedmann, who was hired as the Tea Room's head chef in 1952, has provided such treasures as a 1930 menu from a presidential dinner for Herbert Hoover and a manual typewriter that was used to write the menus (see accompanying story, page 174).
Such memorabilia show "the historic legacy we're maintaining," Wegmann says. "It shows how special this place really is."
---
---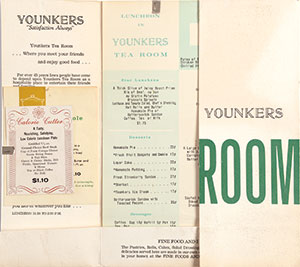 Thanks For the Memories
dsm readers share some of their memories of Younkers Tea Room:
"The sticky rolls—I'll never forget them—and the rarebit burgers, oozing with cheese sauce. … The popular chicken salad, fine dinnerware and linens, silver platters, sherbet ice cream. I was a waitress there in high school, and I remember we'd sometimes get to eat at the food stations in the kitchen. … In the lobby, there were always huge floral arrangements to welcome you. Just the environment as a whole—a classy place." —Gina Gedler
"We used to put on fashion shows there with LouAnn Sampson's modeling troupe. Fun times dear to my heart." —Dr. Amy Michelle Willcockson
"Remember the 'Treasure Chest' full of tissue paper-wrapped gifts? A child who cleaned their plate at the Tea Room could choose a gift from the chest." —Christine Classick
"I miss the lovely buffet luncheon meetings the Women's Chamber Alliance used to have in a room at the end of the main Tea Room; the style shows and the pianist who would play by the side of the runway; the sticky rolls and chicken salad; and Santa at Christmastime handing out candy to the kids. In these days of hurry-up-grab-a-sandwich-and-check-the-phone, I hope that atmosphere of cozy elegance and unhurried conviviality can be recaptured when they restore that room." —Marna Ford
"In the late 1960s I was enrolled in a girls' charm school held in Younkers Tea Room. It was a very big deal. We wore our best clothes and practiced how to eat properly, what tableware to use, and how to walk like a lady, using the stage as our walking platform. We looked forward to the Saturdays when we would go downtown to be 'fancy.' A different time for sure." —Connie Taylor
---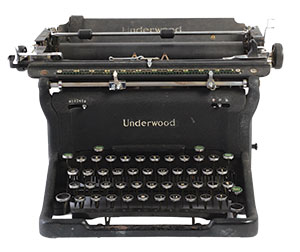 The Place To Be
Younkers Tea Room opened in 1913 and soon became Des Moines' premier destination not only for dining but for a wide variety of events. Over the years, the Georgian-style, elaborately decorated space hosted business meetings, dinner dances, fashion shows, lectures, cooking lessons, company parties, holiday celebrations, weddings and more. In 1949, Younkers' company newsletter boasted that the Tea Room "is accepted as an institution in the city's life," according to "Younkers: The Friendly Store," a 2016 book written by Des Moines author and dsm contributor Vicki Ingham.
It was an institution in many families' lives as well. "We grew up with the Tea Room staff; we knew everyone there," says Mike Wiedmann, whose father, William Wiedmann, joined the Tea Room in 1952 as executive chef and later became director of all of the store's restaurants and bakeries until leaving the company in 1985.
"Once I was old enough, I worked there as a dishwasher, then in the commissary, then in the ordering [department]," Wiedmann says. "Everyone else in our family worked there, too. Dad was a constant recruiter; it was like we were working on a family farm."
He adds that the "sense of teamwork carried over to the entire staff," which helped foster loyalty and long tenures among employees. "It was an amicable place."
The dedication to providing stellar service was matched by the commitment to using high-quality, fresh and locally sourced ingredients, Wiedmann says: "The recipes weren't the key thing. It was the fact that everything was house-made with premium ingredients."
He recalls a time when his father "was miffed at the Register because they inserted the phrase 'probably canned' into a mention of the chicken salad, even after Dad had explained the process. He thought that was disrespectful to the staff, whose first task early every morning was to start cleaning, cooking, picking and chilling" the meat.
"But the main thing about the Tea Room," Wiedmann emphasizes, "is that it was egalitarian. It was affordable to almost everyone. The only thing people had to bring into the room was their best table manners."