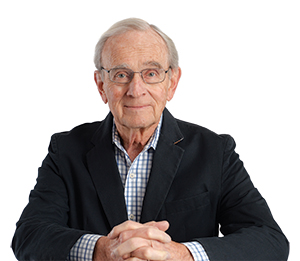 Some people cry at funerals, some people cry at weddings, some people cry when their sports team loses.
I cry at graduations. Not at every graduation, mind you, but at one special graduation. I'll tell you a little farther down this column why I cry, but first let me tell you about the graduates.
Like a lot of college graduates, they wear caps and gowns, and at the end they move their tassels from one side of their mortarboards to the other.
And like every other graduate, they've worked hard to get to this day. Others have worked hard as well: their parents, teachers, counselors and coaches.
Their selected student speakers talk about their favorite classes and experiences. They're serious and funny. One consistent theme is their appreciation of the teachers and their joy at having developed enduring friendships.
You see, it's not been easy over the years for all of them to develop enduring friendships. In so many cases, their friends move on to other schools, other locations, other social groups, and some were not able to make friends at all.
Earlier in the lives of these graduates, most of their parents would never have believed this day could arrive and they greet it not only with joy and celebration but also with gratitude. And, of course, tears.
I have attended every one of these special graduations for nine years, and why do I cry? Because I just can't help it. I know the pain and struggle that lie in the background of every one of these graduates, some of it more intense than others.
After the ceremony I joined the crowd in the appropriately glorious sunshine lighting the campus at the University of Iowa where, like all other graduates and their families, there were photographs, hugs, promises of staying in touch. In other words, this was a typical post-graduation scene.
Yet it was far from typical. This had been the graduation from the University of Iowa College of Education's REACH (Realizing Education and Career Hopes) program, the only one of its kind in the nation and a national model. The focus is on students with intellectual disabilities who, at last, can live in a dormitory on a college campus at a public university, like other students, can attend classes and learn a demanding set of living and employment skills, like other students, can participate in campus activities, like other students, and, yes, can have their own graduation ceremony and receive their certificate of achievement personally from the dean of the college himself.
It was as they stood before the closing processional and faced a standing ovation from the audience that I realized no one there was even noticing my tears, because there was not a dry eye in the house.
---
James A. Autry (jamesaautry.com) of Des Moines is a well-known author, poet, musician and business consultant who has written 13 books on such topics as gratitude, servant leadership and his Southern boyhood. 
For more information on the University of Iowa's REACH program, visit education.uiowa.edu/services/reach.