Play Time (2015)
Photographer: Kathryn Gamble
Art Director and Stylist: Lindsay Berger
How can you not fall in love with this photo—and this endearing young man? We certainly did. The shoot's goal "was to capture the natural beauty of children and the dreamlike land they live in," says stylist Lindsay Berger. "We wanted to go for an ethereal feeling of innocence." With that in mind, she chose well-tailored children's clothing in muted colors and with fine textures and subtle details.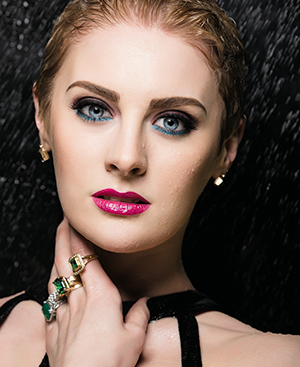 Shimmer (2013)
Photographer: Kari Shannon, FELS Photo & Retouch
Stylist: Jessica Miller
We prepared readers for swim season with waterproof makeup—and prepared them for any season with dazzling jewelry. For the mid-February shoot, "we set up an inflatable pool and some black vinyl in my garage and connected a garden hose to my kitchen sink to try to keep the water as warm as possible for our intrepid models," recalls photographer Kari Shannon.
Jewelry: Elements Ltd., Anglo International, Artisan's Jewelry Designs. Model: Randi Tuetken, Runway Model and Talent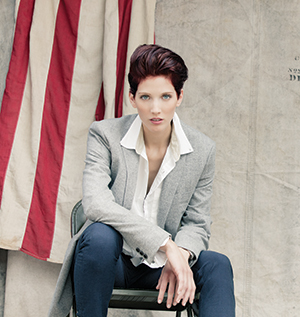 Blurred Lines (2016)
Photographer: Ben Easter
Stylist: Jessica Miller
Fashion, beauty and gender found freedom from stereotypes in this intriguing style feature. In planning the shoot, photographer Ben Easter drew on inspiration from German photographer Peter Lindbergh. "He's a master at photographing women in gender-neutral clothing without sacrificing their femininity or beauty," Ben says. We loved the result so much that this photo ended up on our cover.
Clothing: Men's Style Lab. Model: Casara Wiley, the Peak Agency.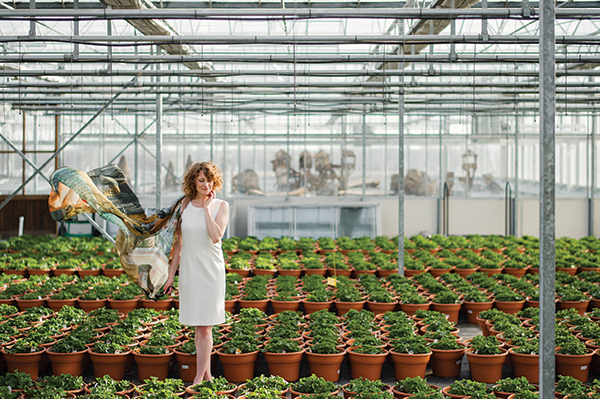 Spring Fling (2017)
Photographer: Austin Hyler Day
Producer and Stylist: Lacy Brunnette
Goode Greenhouses provided welcome warmth and greenery for this spring fashion story shot in mid-February. "I am all about the environment and the subject interacting, and this shoot was a fun way to explore that concept," says photographer Austin Hyler Day. The result? Looks sporting a fresh and breezy sophistication.
Clothing: Silver Fox. Model: Kelsey Bulet.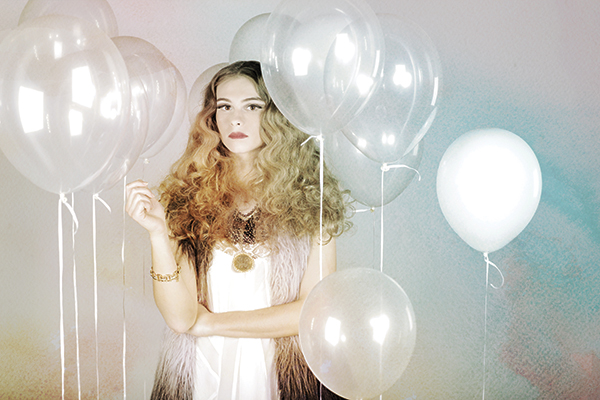 Color Me Beautiful (2013)
Photographer: Garrett Cornelison
Stylist: Jessica Miller
To create this distinctive look, photographer Garrett Cornelison decided to do, as he told us, a "total experiment" combining photography, watercolor paintings and computer technology. "I'm forever inspired by illustrators and painters," he says.
"The process I used to get to these final images is a way to pay homage to them and their work."
Clothing: Aimèe, Fab'rik. Jewelry: Dornink, Mint L.A. Boutique.
Model: Gabrielle Wrede, Runway Model and Talent.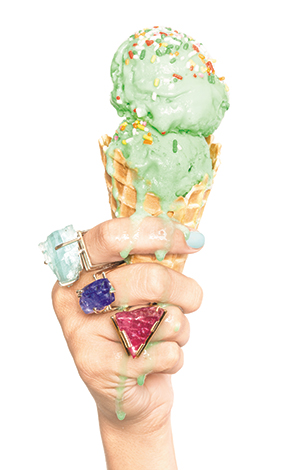 Cool Jewels (the women's book 2012)
Photographer: Kathryn Gamble
Art Director and Stylist: Lindsay Berger
The creative team incorporated sweet treats and plenty of fun in this shoot focusing on women's accessories.
Jewelry: 2AU Limited. Model: Emily Wurst.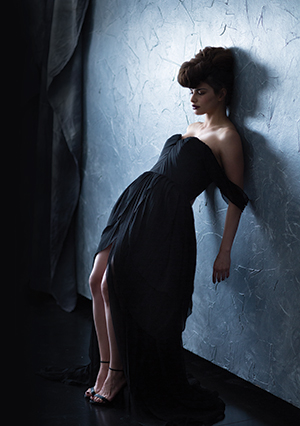 Evenfall (2015)
Photographer: Kathryn Gamble
Art Director and Stylist: Lindsay Berger
Photographer Kathryn Gamble's perfect lighting created the perfect mood for this story showcasing evening wear and jewelry created by Chicago, Minneapolis and Des Moines fashion and jewelry designers.
Dress: Caroline Hayden. Model: Carolina Brandao, Ford Models.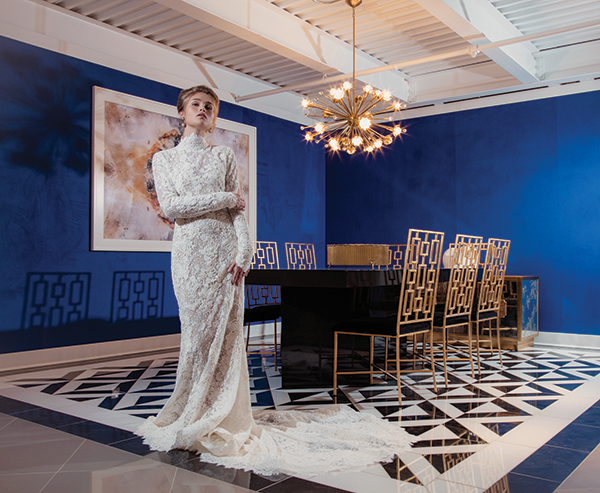 It's All About the Dress (2016)
Photographer: Ben Easter
Stylist: Jessica Miller
The Stone Shop in Ankeny was a striking setting for this stunning Altelier Pronovias wedding gown. "The textures and patterns of the shop provided a compelling juxtaposition with the dress," says photographer Ben Easter.
Dress and jewelry: Schaffer's. Model: Kinzi Jarvis, the Peak Agency.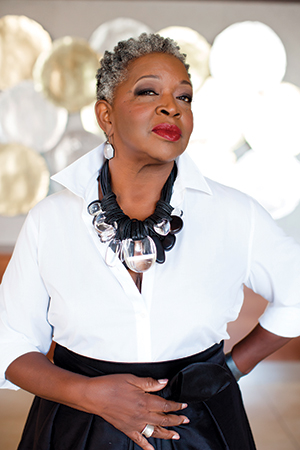 Mother of the Bride (2017)
Photographer: Whitney Warne, Ivory House Photography
Producer and Stylist: Jordan Croft
This photo feature captured how today's mother of the bride is cool under pressure and radiant in the confident beauty of her role. "I love shooting women in their prime," says photographer Whitney Warne.
Clothing: Dornink. Jewelry: 2AU Limited. Model: Lu Spaine, the Peak Agency.