Emily Lang and Kristopher Rollins (2014) 
These two high-school teachers, who are married, are proof of how teachers can make a positive and dramatic difference in their students' lives. Lang and Rollins are the progenitors of RunDSM, an umbrella organization that unifies a group of unconventional programs and classes the two have developed to reach, teach and engage at-risk students. No matter what the particular program, Lang and Rollins create a learning environment where students feel safe and encouraged.
"We know we come from very different backgrounds," Lang told dsm in 2014. "We grew up white and middle class and we say, 'We're not going to insult you by saying we have the solutions to what's going on in your lives, but we'll give you a place to talk about it.' "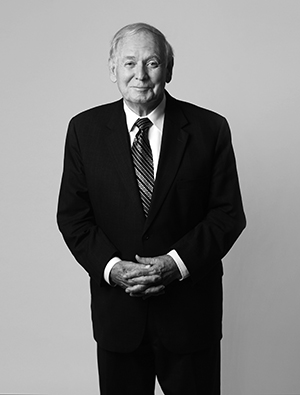 Robert Ray (2011)
We yearn for politicians like former Gov. Robert Ray, who acted with courage and integrity when, in the 1970s, he led the resettlement effort of 3,500 refugees from Southeast Asia. Ray, known for his civility, has an appeal that transcends political lines; by following his conscience to do the right thing, he has touched people's hearts and changed lives.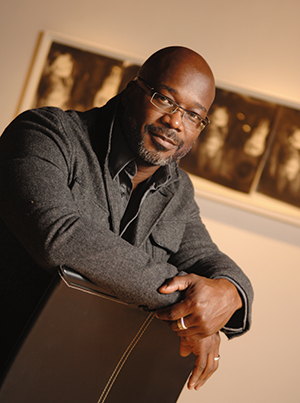 Mitchell Squire (2010)
Spend 10 minutes with artist Mitchell Squire and you'll get a glimpse into a mind that's miles ahead of yours. "He walks into a room and makes it smarter," a friend said of Squire in 2010. "He percolates and stays fresh all the time." Case in point: Squire recently has taken his work in a provocative new direction, focusing on global themes of labor and migration in which, he says, "the minutia of the individual is thrown against the vastness of the world."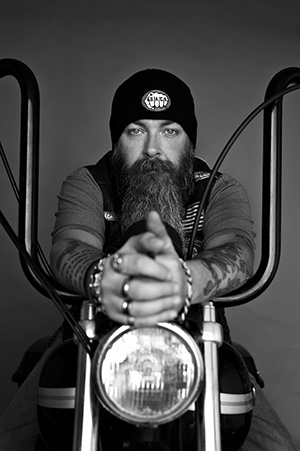 "Psycho" (2017) 
The men and women involved in Bikers Against Child Abuse, including one who goes by the road name "Psycho," won our esteem for doing the heartbreaking work of supporting and protecting abused children. For safety reasons, they don't use their real names in the group, but as one member explained, "Our mission is to be an obstacle against abuse. If you come after the child, you will have to come through every one of us first." We remain grateful to Psycho and to other BACA members for their courage and their willingness to stand up for our community's most vulnerable residents.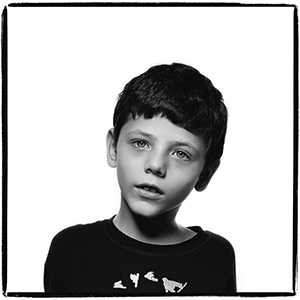 Dayton Daughenbaugh (2012) 
We talked to Dayton for a 2012 story on children of incarcerated parents. Then age 8, he looked us straight in the eye and matter-of-factly told us the details about the night his father was arrested: "I went upstairs and saw Mom and Dad on the roof. He stabbed my mom on the leg. He tried to kill her. There was blood all over the roof." In the United States, one in every 28 children has an imprisoned parent, compared to one in every 125 just 30 years ago.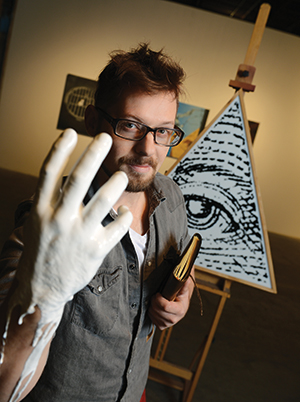 Ian Miller (2014)
The endlessly inventive Miller has the type of creative genius that will leave you intrigued, even if perplexed. Believing art can be used as a catalyst for teaching, understanding and social change, he has initiated a variety of innovative endeavors over the past decade, such as "The Nitch"—an extensive multimedia project that includes an illustrated book, a Vaudeville-style performance and online components. In addition, last year he opened the 15,000-square-foot Slaughterhouse, an elaborate haunted attraction that immerses visitors in a theatrical narrative theme. If there's anyone we've met who's lived by the mantra "why not?" it's Miller.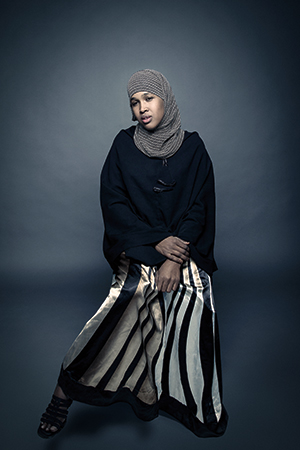 Fatuma Aynab (2013)
A refugee from Somalia, Fatuma Aynab humbled us with her story of resilience and bravery. When she was just 13, she left her home in Mogadishu by herself and made her way to Kenya on her own—despite a medical condition that requires her to use crutches. After living in Kenyan refugee camps for eight years, she was granted refugee status in 2008 and came to Des Moines on her own. Since then, she has earned a bachelor's degree from Grand View, has married and had two children, and works for Lutheran Services in Iowa.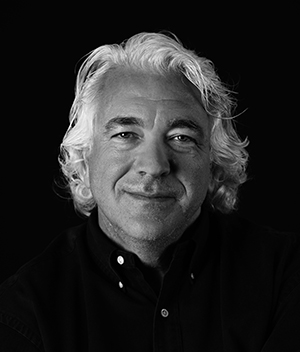 Bill Stowe (2016)
A target of unfair criticism, Bill Stowe, CEO and general manager of Des Moines Water Works, has fearlessly stood up for what is right. His efforts have brought Iowa's water quality issue to the forefront. Stowe draws on his strong social conscience, sharp intellect and Jesuit-based faith as he works to ensure Des Moines residents not only have clean water but also don't bear the sole burden of paying to clean up pollution created by others.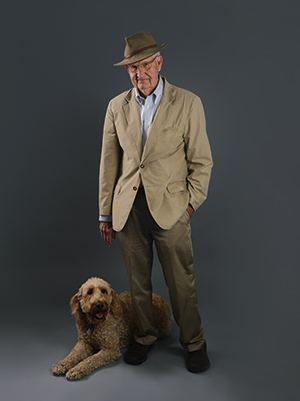 Buz Brenton (2014)
Visionary community leader Buz Brenton (pictured with his dog, Ding) has used his wealth and influence to improve our city's quality of life in immeasurable ways. He's the founder of Brenton Arboretum in Dallas Center and was the driving force behind the recent renovation and expansion of the Greater Des Moines Botanical Garden, among many other civic contributions. What's more, he has an adventurous streak that has led him to numerous exploits, including swimming the English Channel.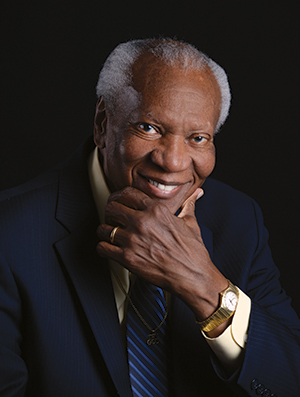 Simon Estes (2017)
He's the biggest star we've featured in dsm—and the most humble. International opera superstar Simon Estes wows us not only with his prodigious talent and impressive accomplishments, but how he has lived his life. As a youth in Centerville and over the span of his lengthy career, he responded to blatant racial discrimination with love and forgiveness, qualities he formed through his deep Christian faith. As he told dsm in 2017, "I'm grateful my parents taught us to pray for those who mistreated us and to turn the other cheek like Jesus did. … I learned that it's OK to forgive someone when they have hurt you. I try to follow those teachings to this day."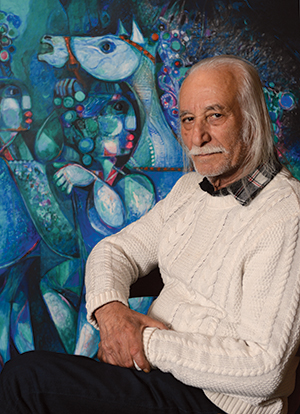 Amer al-Obaidi (2016)
The story that has moved us the most is that of Amer al-Obaidi. The artist and Iraqi native has endured the loss of his only son in a Baghdad bomb blast that also injured his wife, along with the loss of his career, his wealth, his home, and his sense of comfort and place in the world. The former director of Iraq's National Museum of Modern Art and general director of fine arts, al-Obaidi had solo exhibits throughout the Middle East, Europe and South America. But war forced him to leave all that behind as the family fled in the night; their journey as refugees eventually led them to Iowa. Here, he continues his abstract painting—bold with color and life but also teeming with a sense of anguish and disillusionment about war and its effects on humanity. Painting, he told dsm in 2016, "is connected to my heart and to my soul. It is speaking from my spirit."