Above: Hair is a work of art at Dapper DSM, located in the Randolph Building on Fourth Street downtown.
Writer: Laurel Lund
Photographer: Duane Tinkey
Gents: Is your hair-care venue making the cut?
If not, get thee to the nearest barbershop.
Once a mainstay of Main Street America, the barbershop is making a comeback. The original man cave, this iconic hair-care haven is trending around the globe.
From 1992 to 2012, U.S. Census data show a 23 percent increase in the number of barbershops across the country. Over the past two years alone there has been another 10 percent uptick, making barbering one of the fastest-growing professions in the country, according to the National Association of Barber Boards of America.
"We've definitely seen a resurgence in the business since 2012," says Eric Hutchison of Beaverdale's Franklin Barber Shop.
"In the past five years, we've noticed a real revival," agrees Riva Walters, owner and ace barber at downtown's Dapper DSM, a conspicuously glass-fronted shop in the historic Randolph Building at Fourth and Court that opened in 2017.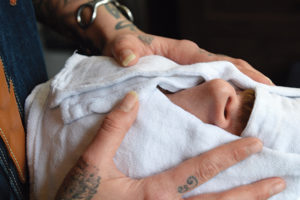 A Simpler Time
Barbershops were king from the mid-1800s to the mid-1900s. One of the first "gentleman's clubs," the barbershop—distinguished by the ubiquitous red-, white- and blue-striped pole—was the gathering spot for men of all distinctions. Whether baker or banker, the scents of pomades and powders mixed with tobacco beckoned men to enter this sanctuary to fraternize with friends and discuss the news and politics of the day.
Safety razors and electric shavers cut into the barbershop's shave business. And longer styles took young customers away from their fathers' barbershops and lured them into genderless salons that they visited much less often. Barbering "went the way of the buffalo,"
Hutchison says.
No longer. Today's male is getting clipped and snipped, shaved and sheared, cut and coddled in the old-is-new barbershop. What's behind this momentum? It's simple, says Al Hageman of Salon U in Urbandale: "The barber trend is on a roll because today's men are more aware of, and care more about, their grooming needs."
Additionally, "they're trying to stay current on hairstyle trends," says Craig Hunt at Universal Kutz in the Waveland neighborhood. "They're asking for tighter cuts, which brings them in more often."
From Fades to Flattops
Trending cuts include fades, tapers, pompadours and hard parts. 'I'm even seeing the return of the flattop," says Tammy Ortiz, owner and head barber of the east side's Hilltop Barber Shop.
Hunt adds the Fro-Hawk, sleek side parts and textured cuts to the list of trending styles. Textured cuts can be as elaborate as logos and images carved into a hairstyle. The skill is such that these barbers are regarded as artists by their peers. "One of the best design artists in the city is Trav'i Ford," Hunt says of an in-demand associate at Universal Kutz.
Hairstylist Lindsey Mollenhauer works alongside barber Jay Wendt at her downtown salon Elevencherry and admires the skills involved. "The art of barbering is very technical," she says. "It's exciting to watch."
Those experts in fades and textured cuts? "They're like the hyperrealism painters of the hair world," Mollenhauer says. "And to fade hair is one of the most challenging things you can do, dealing in millimeters of hair length."
The popularity of beards and 'staches also has helped shift men's grooming attention to their faces, making the old-fashioned hot-towel shave hot again. "The revival of the straight-razor face shave has made a full 180-degree turn in personal grooming," Ortiz says.
Bradey Daugherty is one of its biggest fans. "The hot towel shave at Dapper in downtown Des Moines is a fantastic experience, incredibly relaxing. You just lean back in the chair, get a full face massage and enjoy being pampered."
Part of enjoying that experience is trust in the care and consistency of service. According to Salon U's Hageman, "Men want the same cut, the same barber, the same product every time. They don't like change. It's in the male DNA."
Because barbering is such a relationship-based business, clients are most often acquired through the recommendations of friends, local barbers agree. But modern times have introduced a fresh angle: "The marketing for the new barbershops is all social media, which has allowed them to grow at a rapid rate," Mollenhauer says.
Most importantly, finding the right chop shop isn't just about clippers and combs; it's also about finding a place where men can jibe with their tribe, kick up their feet, watch a game and enjoy a cold one. "It's the experience," sums up Hunt, as he fades a hairstyle on a client at Universal Kutz, where that experience includes a leisurely trim and social banter with barbers and customers around the perimeter of the large shop.
When we spoke with Hunt, he was just days away from his wedding. "Several guests, really good friends—our relationship started in this chair," he says.
At Valley West Mall, the "premium grooming experience" at VP Men includes beer, wine or other beverages with a haircut, scalp massage, neck and shoulder massage, plus a steamed towel "aroma application." And at Franklin Barber Shop, "we have beer both on tap or from the fridge," Hutchison says. "But the draw for clients is really about being around other men. Some men come in two hours early just to enjoy the company."
Men's Fades (Barber: Jay Wendt)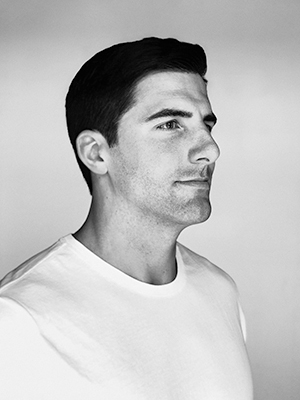 Scissor Cut
This is not a fade because there is no length of hair that is short enough to see skin through.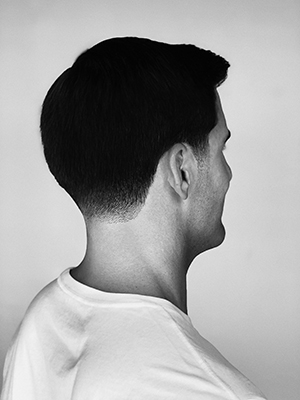 Taper fade
The edges are faded so that a gradual, yet dramatic, decrease in length of hair is visable.
Shadow Fade
The shortest length of hair is so short it looks like a shadow.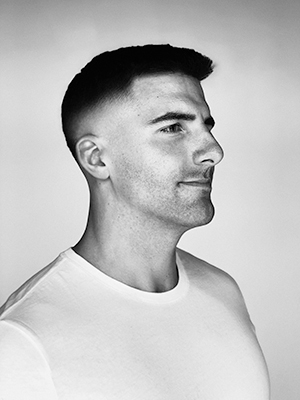 Bald Fade
The hair is faded completely bald and is achieved by shaving the skin with a razor.