Producer and Stylist: Lacy Brunnette
Photographer: Kenzie Wyatt
Models: Elise Spencer, Ella Muse, Rachel Muse
Hairstylist: Samantha Gallo, Coalesce Salon
Makeup Artist: Lydia Chandler, Coalesce Salon
Style Assistant: Destiny Williams
Location: Brazilian Granite Consortium, Urbandale
Special Thanks: The Peak Agency; Jeff Naples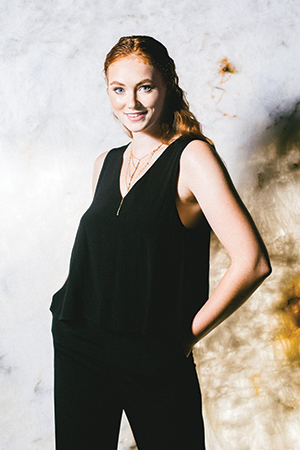 Modern and Minimalist
With its long, clean lines, the jumpsuit continues its reign on the runway. It's a comfortable yet fashion-forward choice that complements an array of body shapes. 
"Bellamy" jumpsuit (True Style); gold necklace by Glamrocks (Leona Ruby).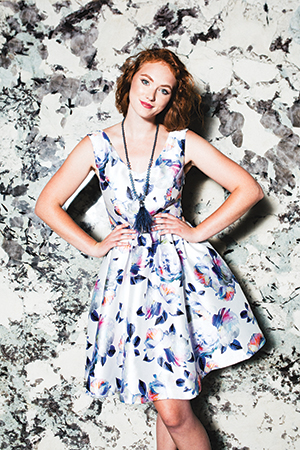 Day-To-Night
A bright watercolor floral pattern easily traverses a daytime ceremony to late-night revelry.
Floral dress by Comme USA (Dornink); blue-beaded necklace (Dornink).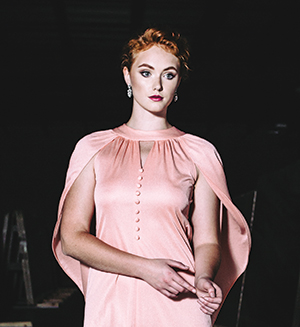 A New Play On Pink
An unusual twist on a traditional bridesmaid color: Achieve the look with vintage peach-pink velvet and Halston-esque details, such as a glamorous cape. If the wedding is a laid-back, casual affair, crush convention with a boho-style, off-the-shoulder dress in blush with lace touches.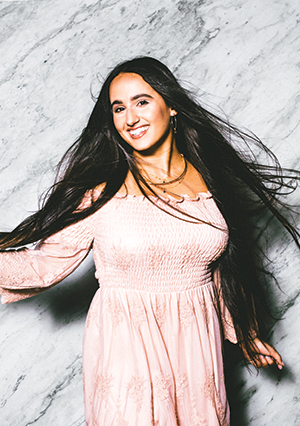 Vintage pink dress (Atomic Garage); earrings (Leona Ruby). 
Off-the-shoulder dress by She + Sky (True Style); Star necklace and earrings (Leona Ruby).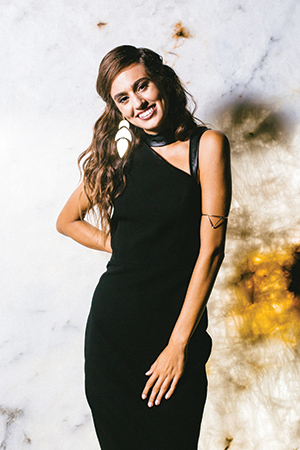 Evening Elegance
Dramatic details like leather trim elevate a black cocktail dress, while geometric brushed gold accessories add a polished touch.
"Jona" Mock Neck Cutout Dress by Alice + Olivia (Blond Genius); geometric gold earrings and triangle cuff (Leona Ruby).