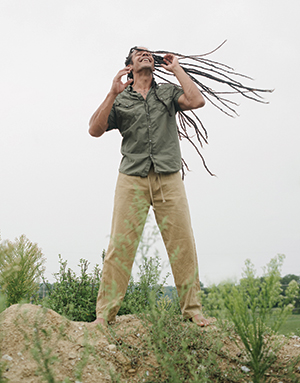 Benjamin Spellman
Yoga Instructor
Age: 37
How you would describe your style: Chill and earthy.
The part of your style you're known for: My dreadlocks and for not wearing shoes.
The piece of clothing or accessory you couldn't live without: Keffiyeh scarf for chilly mornings.
Any fashion regrets? Maybe my mock turtle neck in eighth grade.
Where you shop locally: Good Vibes apparel designed by Amy Koening and created by Flashprint. Also, Back Country, Soul Flowers  and Locally Grown.
Hobbies or passions: Reggae music.
Picky about: Espresso coffee.

Not so much: Wearing shoes.
Early for: Still trying to find this one out.

Late for: Everything.