Above: The path at Greenwood Park's pond descends, dryly, below water level—giving visitors a fun opportunity to view the water level at eye level.
The wonder of nature surrounds and enriches life in Des Moines. The rivers, woods, parks and trails invigorate us. Like you, we have our favorite places to find peace, others to visit for fun and recreation. Here, while walking or cycling, we savor the songs of birds, the sunlight through overhead limbs, the rustle of leaves in a breeze. Watch for us; we'll be along shortly.
Writer: Michael Morain
PRESENTED BY POLK COUNTY CONSERVATION
Brown's Woods
465 S.E. Brown's Woods Drive
West Des Moines
Iowa's biggest urban forest preserve sprawls across 486 acres between 63rd Street and the Raccoon River. Take a map or at least some breadcrumbs; it's easy to get lost on the 4.4-mile network of hiking and cross-country ski trails.
Chichaqua Bottoms Greenbelt
8700 N.E. 126th Ave., Maxwell
The meandering Skunk River carved this area in northeast Polk County into a beautiful habitat for all sorts of plants and animals. Two-legged visitors can camp out at electric and nonelectric campsites, rent the lodge, rent canoes, shoot traps, hike and more.
Ewing Park
5300 Indianola Ave.
A destination for generations of local families, this park has something for everyone—from disc golfers to dog lovers, BMX and soap box derby riders. It is most famous for the dazzling display of its lilac arboretum and the children's forest of more than 4,000 trees.  
Gray's Lake Park
2101 Fleur Drive
A pair of eagles keeps watch over the city's most-visited park from a nest high above the Raccoon River. From there, they can see the lake and the 2-mile trail around it, where folks walk, run and bike every day of the year. In the summer, the birds can see the swimmers at the beach and the paddlers out on the water. And at night, they can fix their eagle-eyed gaze on the bridge that glows with a rainbow of lights.
Greenwood Park
4500 Grand Ave.
Spend an afternoon wandering through the unofficial "backyard" of the Des Moines Art Center, where sculptor Andy Goldsworthy's "Three Cairns" lead to a formal rose garden, an amphitheater and a tranquil pond. Be sure to follow environmental artist Mary Miss' pathway into a walled ramp that descends below the water's surface so you can see the pond and all its teeming life at eye level.
High Trestle Trail
25 miles from Ankeny to Woodward
You're more than welcome to bike this breezy trail that follows the flat route of an old railroad corridor. Or just skip to the best part and visit the breathtaking bridge that spans the Des Moines River between Madrid and Woodward. The 13-story-high, half-mile bridge features a spiraling sculpture that has won all kinds of awards and praise, including a spot on a BBC list of the world's "eight amazing footbridges." 
Jester Park
11407 N.W. Jester Park Drive, Granger
This 1,675-acre getaway has been popular since it first opened, in 1958, on the west shore of Saylorville Lake. But recent upgrades have kicked it up a notch. Say hello to the bison, explore the eco-friendly playground and visit the new nature center, where you can rent canoes, kayaks, paddleboards, snowshoes, cross-country skis, tents, backpacks, sleeping bags, stoves—pretty much everything but the s'mores.
State Capitol's West Terrace
1007 E. Grand Ave.
In the early 1900s, the Duesenberg brothers drove one of their newfangled horseless carriages up the Capitol steps to demonstrate its sturdiness and power. (Hence the phrase, "It's a Duesy/doozy.") But the site is impressive even without any stunts. Native plants march up the hill in formal arrangements from a plaza that features a big granite county map of Iowa, and benches honor Iowa's governors.  
Union Park
725 Thompson Ave.
We dare you to squeeze more joy out of 50 cents than with a kid's ticket for the Heritage Carousel at this north-side park. See also: the wading pool, the big gardens and the playground's rocket slide, which was installed just a few years after astronauts first landed on the moon.
Witmer Park
1610 34th St.
This cheery neighborhood park was established in 1939 to replicate the English countryside on 19 oaky acres between Drake University and Beaverdale. Recent plans call for restocking the pond and repaving the trail that encircles it. +
---
Take 5: Greater Des Moines Unleashed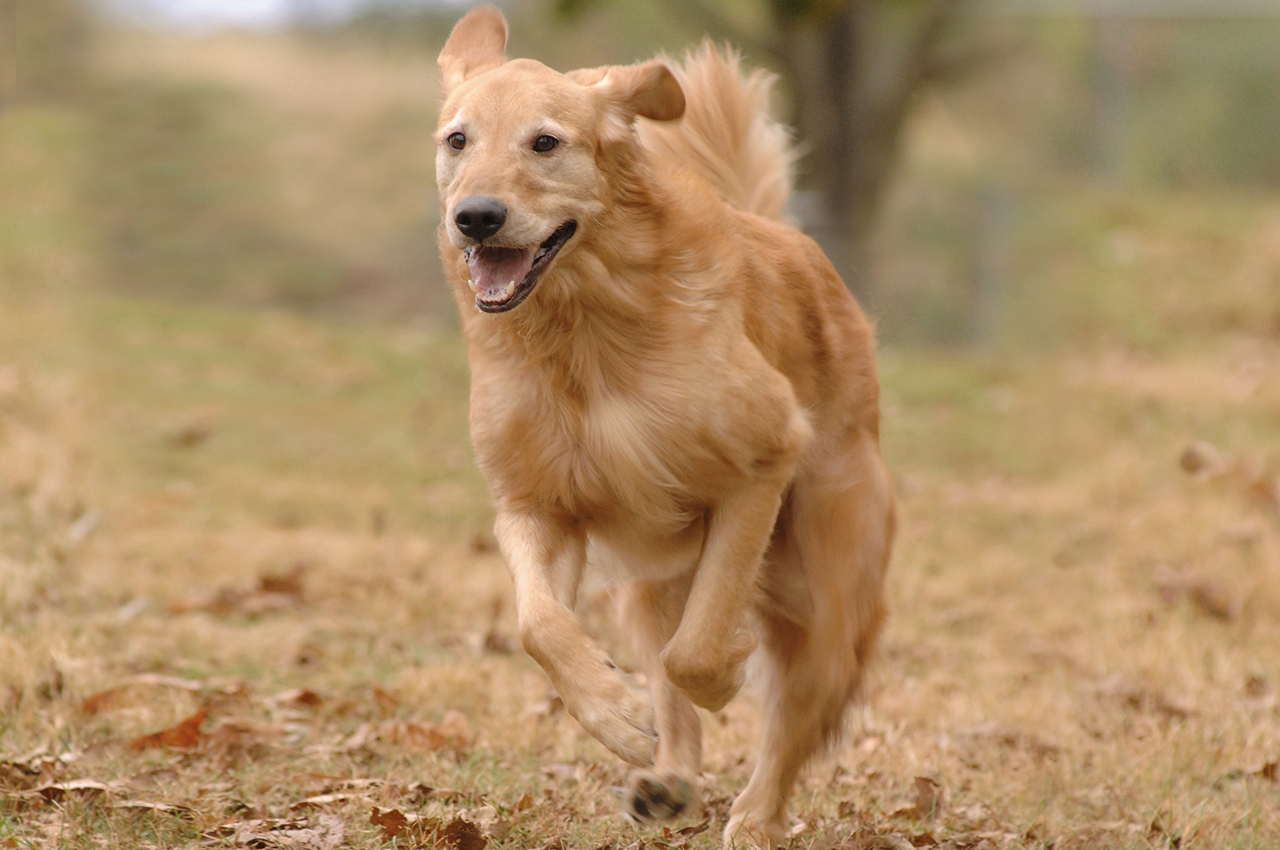 Ankeny Dog Park
Southwest Goodwin Street and Southwest Ankeny Road, Ankeny
Can a dog be grumpy at a pond? We doubt it. Life's a beach at this 6.75-acre park, with an attractive pond, a walking path and an acre set aside just for smaller pups. Annual passes are $25 for residents and $35 for nonresidents, and day passes are $5, at Ankeny City Hall, 410 W. First St., or Ankeny Parks and Recreation, 220 W. First St. 
Ewing Dog Park
4660 Indianola Ave.
This hilly lilac-filled park (pictured) on the southeast side has 8.5 acres for dogs of all sorts, plus a 1-acre section for smaller dogs. There are no water fountains, for dogs or humans, but you can find several bowls scattered here and there, so bring a jug of water. Annual passes are $20 at Des Moines City Hall, 400 Robert D. Ray Drive.
Raccoon River Dog Park
2500 Grand Ave., West Des Moines
A 10-acre fenced area has separate sections for big and little dogs. Plus, with a leash, you and your pooch can explore the rest of the park, including the 3.2-mile trail around Blue Heron Lake. Annual passes are $20 for residents and $40 for nonresidents, and day passes are $5, at the park's nature lodge or online at wdm.iowa.gov.
Riverwalk Dog Park
1111 Illinois St.
Whoever thinks dogs and mail carriers can't get along should visit this 4-acre park tucked right between the central post office and the Des Moines River. The park has separate sections for large and small dogs, a dog-waste station, a human-waste station (also known as porta-potties) and expansive views of the river. Annual passes are $20 at Des Moines City Hall, 400 Robert D. Ray Drive.
Windsor Heights Dog Park
6900 School St., Windsor Heights
Park the car at Colby Park and walk a quarter-mile south on the trail, under Interstate 235, to the dog park. You'll see picnic tables, separate sections for large and small dogs, and some basic agility equipment. It's sort of a scrappy piece of land by the noisy highway, but none of the canine visitors we've surveyed seems to mind. Admission is free and you don't need a permit.
---
Four Trail Spokes From the Downtown Hub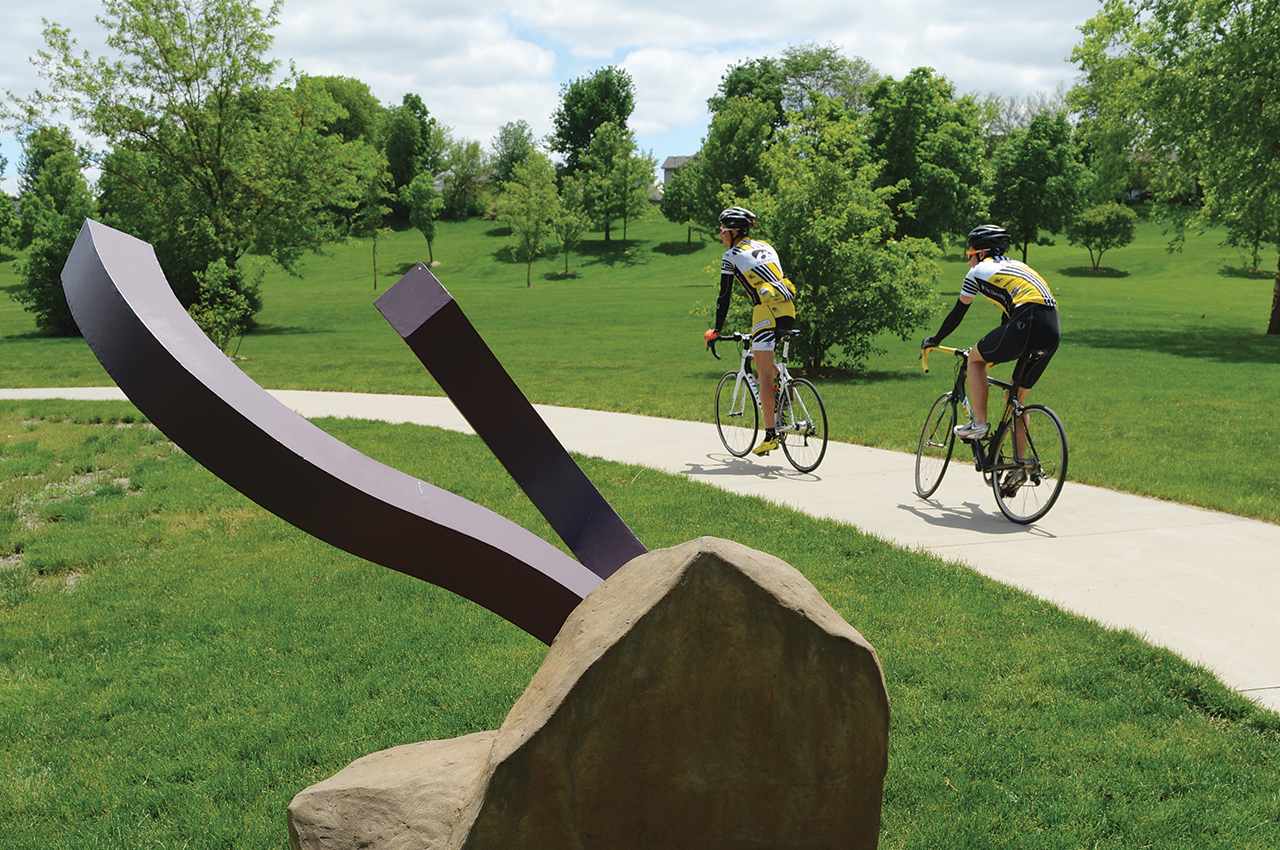 Sculpture lends an artsy air to pedaling along the Clive Greenbelt Trail.
North to Big Creek State Park
Named after a former congressman, the Neal Smith Trail stretches for 26 paved miles from downtown to Big Creek State Park. Along the way, it hugs the east bank of the Des Moines River past the Greater Des Moines Botanical Garden, Union Park, Birdland Marina and the aptly named Riverview Park, where the trail follows the crest of a mighty levee. Expect some hills near Saylorville Lake, but keep going: The views of the lake and surrounding prairie are uplifting in every season.
Take a break: Captain Roy's, a come-as-you-are bar with a patio and riverside deck at Birdland Marina. With plenty of food trucks and live music, the place feels like an outpost of Okoboji. Check the Facebook page for upcoming events.
East to Copper Creek Lake
For an easy 7-mile getaway, start downtown at Principal Park and follow the newly completed trail along East Martin Luther King Jr. Parkway all the way to East 30th Street. Fair warning: You'll have to ride on the street—a quarter-mile north on East 30th Street, then a mile and a half east on Scott Avenue—but then you can hop onto the leafy Gay Lea Wilson Trail, which leads right to and encircles picturesque Copper Creek Lake.
Take a break: Scooter's Coffee, a tiny drive-thru (or bike-thru) coffee shop at 1201 Copper Creek Drive. Order a smoothie or breakfast burrito and you'll be good to go. scooterscoffee.com
South to the Cumming Tap
The state of Iowa hasn't yet declared Taco Tuesday an official holiday, but it's only a matter of time. Every Tuesday from spring to fall, a herd of after-work cyclists gathers on the south side of Water Works Park—specifically, Orlondo's at 4337 Park Ave.—and rolls 10 miles south on the Great Western Trail to Cumming. Overachievers pedal 6 more miles to Martensdale, but most of the cool kids hang out and eat tacos at the Cumming Tap, at 117 N. 44th St. in Cumming. It's a little bit of RAGBRAI all year long.
Take a break: The Chicken, at 4221 S.E. Orilla Road, way out in the southern boonies of West Des Moines. This roadhouse serves fried chicken, broasted chicken and Hot Chicken Sundaes with piles of mashed potatoes. Stop here if you can't make it to the Cumming Tap or, better yet, turn the whole trek into a progressive dinner. thechickenorilla.com
West to Campbell Park
Campbell Park—technically, Campbell Recreation Area—is a nice enough park in Clive, but on this route, the destination matters less than the journey. From downtown, pedal west to Gray's Lake, farther west through Water Works Park to 63rd Street, and then hop on the Clive Greenbelt Trail (pictured, left), which helped the city of Clive win a 2017 Environmental Planning Award from the Iowa Chapter of the American Planning Association. It's a beautiful woodsy ride along Walnut Creek, punctuated by nine or 10 sculptures the city installs each year as part of a public-art program. The ride from Gray's Lake to Campbell Park is about 11 miles.
Take a break: 515 Brewing Co., at 7700 University Ave. in Clive. Head inside or enjoy the trail-side patio at this local brewery that opened in 2013. It's won not just one but two gold medals at the Great American Beer Festival, for an agave lime wheat beer called Mexican Spring and a Belgian quadrupel called #Quadgoals. 515brewing.com
---
Take 5: Ways to Play With Water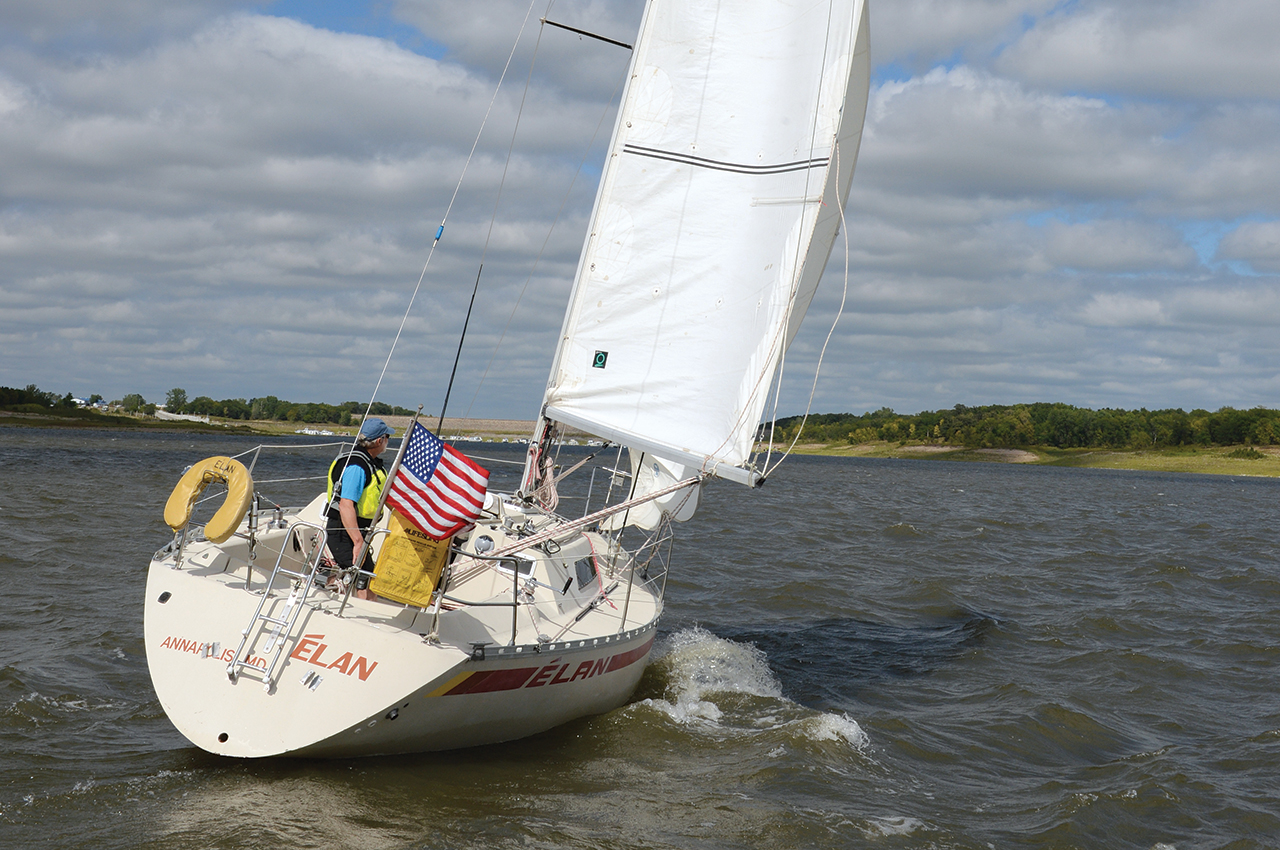 A 32-foot sloop turns toward Saylorville Lake Marina. There, you can rent pontoon boats and personal watercraft, join the crew of a racing sailboat, and take lessons through the certified Saylorville Yacht Club Sailing School.
Go fishing at Water Works Park With more than 1,500 acres, Water Works Park is one of the country's biggest urban parks and about twice the size of Manhattan's Central Park. (So take that, New Yorkers.) It's a good place to fish, either on the banks of the Raccoon River or any of a dozen ponds that are stocked with fish due to occasional river flooding and infusions from the Iowa Department of Natural Resources. With a little luck, you can catch bass, crappie, bluegill, catfish and some big ugly carp. Be sure to have a current Iowa fishing license and follow the DNR's fishing rules. iowadnr.gov
Paddle Gray's Lake If it floats, you can probably rent it at this popular lake just south of downtown, including canoes, kayaks, pedal boats, stand-up paddleboards and even small sailboats. Rent them at the concession stand at the park's southwest corner on Fleur Drive. We especially love the Moon Floats the park hosts on summer nights when the moon is full, when you can glide out and see lantern-lit paddlers dotting the lake. dmgov.org/departments/parks
Sail Saylorville Lake Just 11 miles north of Des Moines, this 5,000-acre reservoir (pictured, right) on the Des Moines River isn't quite the high seas, but it's plenty big enough for an adventure. You can rent pontoon boats and other watercraft at Saylorville Lake Marina in Polk City. saylorvillelakemarina.com
Skate Brenton Plaza From November to March, you can skate—or wobble or twirl or triple-salchow—to your heart's content. Downtown's popular skating plaza opens daily at noon and stays open long past sundown, when you can see the city skyline light up across the river. Admission is $8.50 for adults and $5.25 for kids; skate rentals are $4.75. dsmpartnership.com/brentonplaza.
Swim the Water Parks There are plenty of municipal pools in Des Moines proper, but several suburban spots have recently stepped up their game with slides and lazy rivers. When summer heats up, we head to the Clive Aquatic Center (cityofclive.com/visitors/aquatic-center), Valley View Aquatic Center in West Des Moines (wdm.iowa.gov) and Cascade Falls Aquatic Center in Ankeny (ankenyiowa.gov), where a perpetual surfing wave lets you surf (or spectacularly wipe out) like a true beach bum. Admission to these city-owned parks ranges from $5 to $10. For something bigger, pack your tote bag for Adventure Bay at Adventureland Park (adventurelandresort.com), where tickets are $40-$45.
---
SINGULAR SENSATION
Waveland Golf Course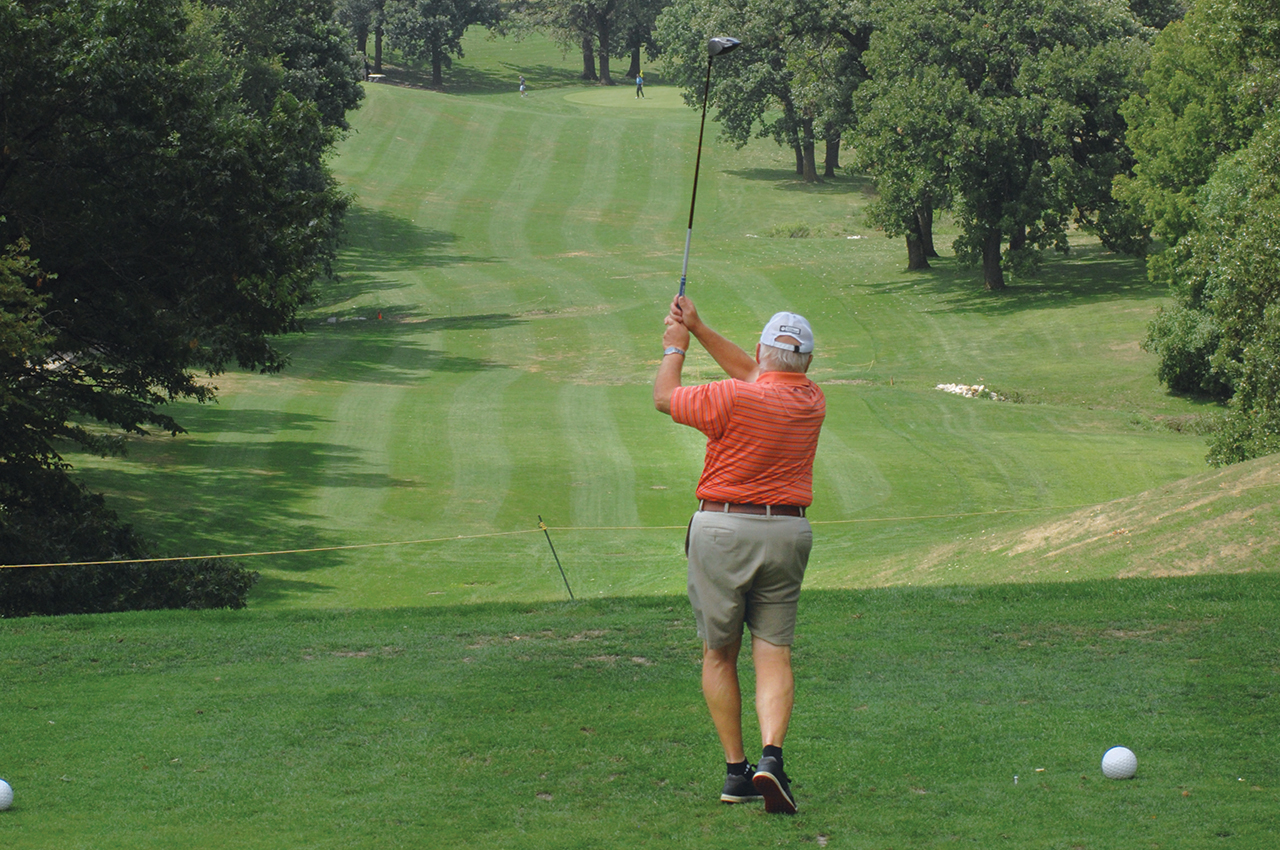 4908 University Ave.
The oldest municipal golf course west of the Mississippi River opened here in Des Moines in 1901. Since then, generations of golfers have played the course's 18 holes and lost countless balls on the challenging terrain. (Watch out for hole No. 3, nicknamed "The Tunnel," which dips into a valley with water and trees lurking right next to the fairway.) The course is hilly, so most players rent carts at the 1940s red-brick clubhouse, and kids bring their sleds in the winter. Drake University music professor and avid golfer Andy Classen composed "The Waveland Suite" in 2014—let's call it swing music—and the late Drake President Daniel Morehouse built an observatory between the 17th and 18th holes in the 1920s.