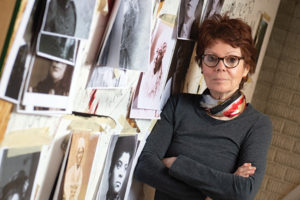 Writer: Karla Walsh
Photographer: Duane Tinkey
Politics have always been a priority for Mary Kline-Misol's family. So much so, in fact, that her mom, Betty Kline, made it to the polls at age 96 to vote in last November's election. She died a month later.
"She was an activist during the 1960s," Kline-Misol explains. "My new art exhibit is dedicated in loving memory of her."
"Battle for the Ballot: Selections from the Suffrage Project 2020" will consist of 19 portraits, all created by Kline-Misol and displayed at Artisan Gallery 218 in Valley Junction. The launch is timed to coincide with both the 2020 general election and the centennial of the 19th Amendment's ratification, which in 1920 assured all women the right to vote. The compilation will shine a spotlight on
19 of the most influential women in the final passage of that amendment.
As of this issue's press time, an initial exhibit of 10 of the 19 subjects was set to open April 12. The complete lineup will be revealed in October 2020 with an event co-hosted by the League of Women Voters. So far, the 67-year-old Kline-Misol has dedicated about a year and a half to "Battle for the Ballot."
"For each portrait, I immerse myself and try to channel that particular individual," she says. "Often, while I'm digging into one woman's story, I stumble upon my next subject since they helped each other reach the goal. There [were] thousands of women who put their energy into this, so it's challenging to narrow it down." 
One suffragist who really stands out for Kline-Misol: Elizabeth Cady Stanton. 
"She edited a paper alongside Susan B. Anthony and became her speechwriter, too. Those two women had a wonderful alliance," Kline-Misol says. When Stanton got married, she removed any promise to "obey" from her vows to her husband. "Pretty radical at the time," Kline-Misol says. "She had no fear!"
Beyond the century-later celebration related to the passage of the 19th Amendment, Kline-Misol believes this exhibit is timely for another reason. "This is also a celebration in honor of all of the new, wonderful female faces in Congress," she says. "It's incredible to reflect on how far women have come in a short time. I really enjoy doing the research about the suffragists, and along the way, realized I've been taking for granted my voting rights and civil [liberties]. Women were considered the property of men shockingly recently—not long before my mom's era." 
On the next two pages, learn more about four of the mover-and-shaker subjects you'll spot in the "Battle for the Ballot" exhibit.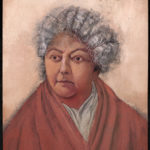 Elizabeth Cady Stanton
(1815-1902)
Inspired by books in her attorney father's library, then spurred on by her own education at private academies, Stanton declared that "all men and women are created equal" in 1848 at the first women's rights convention in Seneca Falls, N.Y. This led to the start of the suffrage movement and the equal rights quest across the United States. When the New York native was 36, she met Susan B. Anthony, and the duo teamed up for numerous groundbreaking speeches, books and articles. For more than two decades, Stanton was the president of the National Woman's Suffrage Association. She died 18 years before the 19th Amendment was passed.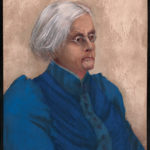 Susan B. Anthony (1820-1906)
Anthony was raised in a Quaker family in Massachusetts. Her activism was driven by the Quaker belief that everyone was equal under God. William Lloyd Garrison and Frederick Douglass, friends of Anthony's father, encouraged her to fight against slavery. At the time, it was inappropriate for women to give speeches in the public sphere (and many were arrested for doing so), but Anthony kept speaking her mind in front of large groups in her quest to end discrimination. At 31, Anthony met 
Elizabeth Cady Stanton and they started their 50-year quest to promote women's rights. Together, they founded the National Woman Suffrage Association and the American Equal Rights Association. Anthony gained prominence lecturing from coast to coast to promote the suffrage movement. At age 52, Anthony was arrested and fined $100 for voting. She presented the "Declaration of Rights" at a protest in 1876 and spent the final 30 years of her life fighting for women's right to vote.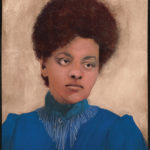 Ida B. Wells (1862-1931)
Born into slavery in Mississippi, Wells was freed by the Emancipation Proclamation. When she was 16, yellow fever killed her parents and youngest brother, and as a result she became "mom" to her four siblings. She took up teaching to support the family. Enraged by mob violence against African-Americans, Wells, who became an investigative journalist, penned numerous newspaper columns about lynchings and unjust lawsuits. She moved to Chicago and married lawyer Ferdinand Barnett, and the couple raised four kids. While doing so, Wells remained active in battling violence, sexism and racism. Before her death in 1931, Wells helped create the National Association of Colored Women's Club, a group that promoted civil rights and women's suffrage causes.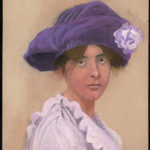 Alice Paul (1885-1977)
Paul's parents introduced her to the suffrage movement early, taking her to meetings as a child. The New Jersey native earned an undergraduate degree in biology and a master's and Ph.D. in sociology. At school, Paul befriended Lucy Burns. The women first joined the National Woman Suffrage Association, but later split off from that group to form the National Woman's Party, which focused on organizing pickets and parades to advocate for suffrage. The largest and longest picketing began in January 1917, when Paul and more than 1,000 "Silent Sentinels" picketed the White House for 18 months. Later, Paul and the National Woman's Party set their sights on promoting the Equal Rights Amendment to guarantee women protection from discrimination. Thirty-five states ratified the ERA, but several later rescinded that action before an extended deadline for ratification expired in 1982. 
–Karla Walsh
Exhibit Details
Where: Artisan Gallery 218, 218 Fifth St., West Des Moines
When: April 12, 2019, through February 2020
Learn more: artisangallery218.com; maryklinemisol.com