Above: River rowing is seasonal at best, but there's never an adverse current at Capitol Row, one of several boutique fitness centers serving exercise buffs in Greater Des Moines. 
Writer: Karla Walsh
Photographer: Duane Tinkey
Boutiques aren't just for shopping. They're for sweating, too.
"The boutique fitness market is growing rapidly," says Meredith Poppler, spokesperson for the International Health, Racquet & Sportsclub Association (IHRSA).
Studios or boutiques are defined by IHRSA as focusing on a specific discipline, such as cycling, yoga, barre, CrossFit or martial arts. Serving clients with similar fitness passions, these gyms provide a personalized experience and strive to leverage their specialties to foster a sense of community. They now make up more than 40% of total fitness memberships, compared with 30% for large commercial centers (like Life Time Athletic and AnyTime Fitness), and 24% for nonprofit gyms (say, YMCAs).
Boutique fitness memberships have jumped more than 120% nationwide in the past five years. "Personalization and tribalism are fueling the demand, especially among millennials," Poppler says. "Most people want to be with people like them who have the same interests. Boutiques deliver on that, whether you are a cyclist and want to be around others in an indoor cycling space, or a yoga practitioner, or a CrossFitter. No matter what fitness or sports tribe you identify with, there's a studio that fits your calling." 
The "just down the street" factor plays a big role too. No longer do you need to drive 20 minutes across town to fight crowds and wait half an hour for a treadmill at the mega gym. Now your equipment is reserved for you, and you'll be greeted at the door with a wave and a cool bottle of water.
Here are three places that have popped up across Greater Des Moines where you can sweat in style. Cheers to a stronger, healthier you.
---
CycleBar
160 Jordan Creek Parkway, Suite 130
West Des Moines
cyclebar.com/location/jordan-creek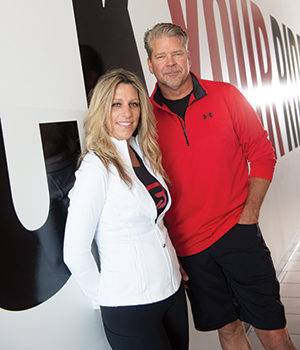 This indoor cycling studio offers classes "designed to fit every fitness level from the extreme athlete to someone at the beginning of their fitness journey," says Calleen Hodges, co-owner of CycleBar with her husband, Jeff. The venue opened last November.
Instructors, aka "CycleStars," design custom playlists for each class, which can accommodate up to 40 riders. Workouts are based on the rhythm of each song. That means every four minutes or so, you can expect a change in pace or style (standing vs. sitting; high-resistance vs. fast cadence). If you're competitive, you can track your progress via "CycleStats," which measure your calories burned, power produced, and more. Your stats can be displayed in real time on screens at the front of the studio if you opt in for the leaderboard. 
"All riders receive an email after class with all of their stats, which are also stored in each personal account so you can track your progress over time," Calleen Hodges says.
While classes are 70% "out of the saddle," or standing, riders are welcome to pedal at their own pace in the saddle all class long, if they desire. 
"The bulk of our audience are females from 25 to 35, but we have many men that are with us as well as women up to their 60s," Calleen Hodges says. "What makes CycleBar so popular is the high-intensity yet low-impact aspect of the workout. Many of our riders have back or knee issues that prohibit them from doing many other activities that are harder on them, but cycling allows them to get their heart rate up and enjoy a great workout."
Beyond the fitness aspect, the sense of community draws people to CycleBar, she says: "Our community becomes family. We have watched so many friendships form since we opened because the intimate boutique studio format allows our riders to feel safe, encouraged and supported."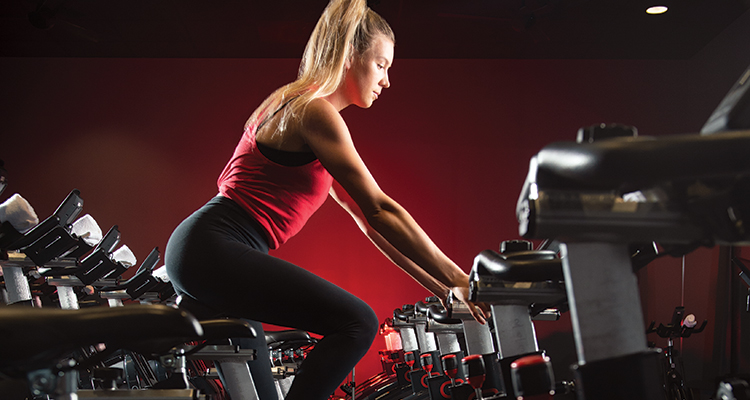 CycleBar in West Des Moines has all the training benefits of a trail network, without bugs, flat tires or the vagaries of Iowa weather.
CycleBar
Number of members: About 200
Membership options: Choose among a single drop-in session; packs of 10, 20 or 50 classes; or monthly unlimited use.
Class time: 45 minutes
(Disclosure: Karla Walsh, who wrote this article, is an instructor at CycleBar. She began teaching after this story was compl>Capitol Row
522 E. Sixth St.
capitolrowia.com 
Feel like you're on the open water even in the middle of bone-chilling winter at Capitol Row, a fresh addition to the East Village fitness scene that opened last year. 
After an introductory "launch" training class, you can select from the following options, all performed on total body-targeting indoor rowing machines. 
All Row: Intervals and cardio endurance challenges.
Cap 9: Strength and posture-focused.
Music Row: Beat-based music theme with intervals to the beat.
Some classes are more cardio-focused while others are more strength-focused. All can be customized to your own pace and intensity.
"One thing I love about indoor rowing is that there is no 'typical' member," says owner Ami Hokomoto. "We have clients ranging from near world-class athletes to those just starting out on their fitness journey, weight-loss-focused clients of all ages, and [young people]. One thing they all have in common is that they are using this low-impact, full-body workout to achieve their fitness goals—whatever they may be."
Each session is led by an instructor who provides "continuous coaching and encouragement," according to Hokomoto. She believes being in a class is more motivating than rowing at a larger gym on your own. "Because of the group fitness aspect, we are building a community around each individual—everyone rows in sync and is motivated to keep pushing," she says.
Plus, since few people have experience with indoor rowing, nearly everyone is working on developing new skills and strengths, Hokomoto says: "There isn't an intimidation factor of walking into a class and being the only one who isn't perfect."
---
Capitol Row
Number of members: More than 200
Membership options: Options include single drop-in visits, 10-session packages, or month-to-month or annual memberships.
Class time: 45 minutes
---
Spark Barre Pilates & Yoga
2773 100th St., Urbandale
sparkbarrepilatesyoga.com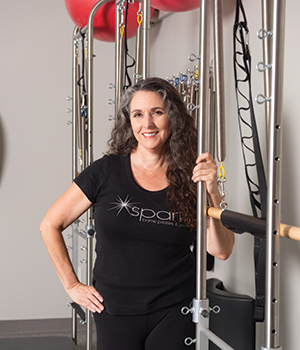 "Healing through movement" is what you can expect when you get a membership at Spark, says Mary Scarcello, owner of Spark Barre Pilates & Yoga.
"A collection of dedicated instructors help members find safety, healing and wholeness in ways that resonate with them" through yoga, Pilates, breathing, energy work and more, she says. "Group class instructors are experienced and excel at providing modifications so that people of all levels can participate."
Private sessions and small-group classes are available as well if you prefer more personalized attention. Plus, Spark offers workshops and special events, such as Yoga for Chronic Pain.
"The polar opposite of a franchise club, Pilates equipment workouts are carefully programmed for the individuals who come for private sessions or small group work," Scarcello explains. "With a small group maximum of four and an appointment structure, clients develop meaningful relationships with each other and with their instructors." 
Typical classes can also be individualized since they are capped at 16 people, Scarcello says. They include Vinyasa Yoga, Barre, Pilates for Posture, Barre Fusion, Yoga Body Bootcamp, and Gentle Weekend Flow.
"We focus on what people need in their body today," Scarcello says. 
---
Spark Barre Pilates & Yoga 
Number of members: About 300
Membership options: Options include a single drop-in session, a package of five or 10 classes, or a monthly membership. Small group and private classes also are available.
Class time: 50 to 65 minutes
---
Calling All Dabblers:
Consider the Drop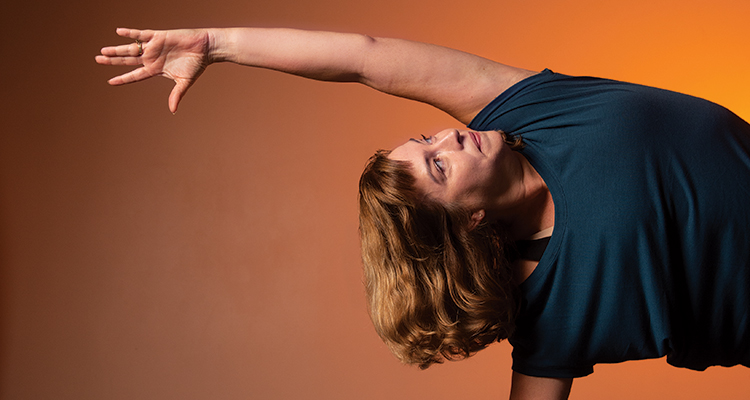 At Spark Barre Pilates & Yoga in Urbandale, classes are tailored to individuals and small groups.
Not quite ready to commit to one studio, but interested in kicking off 2020 in healthy style? You may want to weigh your options with the Drop, a newly launched local app created by co-founders Natalie Dayton and Kati Colby. 
Rather than searching for the latest gym openings or wellness events, the smartphone app acts as a "concierge service" to help users discover and experience local health-related happenings at a discounted rate. For $4.95 per month, Drop members receive a 25% discount off regular drop-in class rates at studios that include yoga, Pilates, strength training/CrossFit, cycling, boxing, rowing and more. Take a virtual tour via their adventures on Instagram @jointhedrop or learn more at thedropdsm.com.