Writer: Karla Walsh
Photographer: Dera Burreson
Stylist: Sammy Mila
Perhaps the obsession started when she was in grade school, when cafeteria chili always came paired with cinnamon rolls and carrots. Or maybe it's related to the fact that when any recipe calls for cinnamon, her philosophy is "just double it!"
Whatever the cause, when my mom has a say, cinnamon rolls are pretty much mandatory for any family holiday or bakery visit. Or any chili night, obviously. "The pairing just works," Mom swears.
Since I'm very much my mother's daughter, I perked up the moment I spotted this recipe for Overnight Nutella Cinnamon Rolls on the blog Ally's Sweet and Savory Eats. A double dose of chocolate-hazelnut spread (in the filling and the frosting), plus an easy prep-ahead strategy that makes these tender, fluffy rolls ideal for Mother's Day breakfast in bed and Easter brunch? Sold.
"I'm a Midwestern girl through and through," says Ally Billhorn, a Wilton, Iowa-based recipe developer and the creator of Ally's Sweet and Savory Eats. "My recipes will never be complicated or intimidating, and they will not require a run to a specialty grocery store. I want people to feel at home when reading my site."
Billhorn started her blog in 2009, after having the first of her three children and deciding to stay home. More than 10 years later, she says, "all three of my kids are in full-time school and I'm devoting more time than ever on Ally's Sweet and Savory Eats. I get to develop recipes for brands, hold fun contests, interact daily with my readers—and best of all, cook and bake."
Billhorn tried her hand at DIY rolls a few years ago. After that first foray into homemade cinnamon rolls, she realized the results are so worth the extra effort beyond the store-bought canned version. From there, Billhorn expanded her roll repertoire with creative mix-ins and toppings, including Pumpkin Cinnamon Rolls, Strawberry Cinnamon Rolls and this chocolate-hazelnut variation.
"I love Nutella and I love cinnamon rolls. Why not marry the two?" Billhorn says. "I don't think people realized cinnamon rolls can be stuffed and layered with anything—jam, chopped nuts, Nutella, almond paste—there are so many options. Sometimes, my readers and friends are nervous to make a recipe their own. My philosophy: 'Just go for it!' "
Which is exactly what I aim to do to surprise my mom this Mother's Day. Now to round up the ultimate chili recipe to pair it with.
Overnight Nutella Cinnamon Rolls
Yield: 12 to 14 rolls
Ingredients
For the dough:
1 packet dry active yeast
4 tablespoons warm water
1 cup warm milk or heavy cream
1/4 cup sugar
1 beaten egg
3 1/2 cups flour
1/2 teaspoon salt
6 tablespoons melted unsalted butter
For the filling:
4 tablespoons butter, softened
3/4 cup Nutella
For the frosting:
4 tablespoon butter, softened
8 ounces cream cheese, softened
2 cups powdered sugar
3/4 cup Nutella
1/4 cup milk or heavy cream
Directions
Make the frosting: Using a stand or hand-held mixer, combine the softened butter, cream cheese and Nutella until smooth. Add in the powdered sugar to combine. Refrigerate until morning. Set out one hour prior to frosting.
Make the dough: In a large bowl combine the yeast and warm water to dissolve.
Add in the warm milk, then stir in the sugar and beaten egg.
Add in 2 cups of the flour and salt.
Mix well.
Pour in the melted butter and combine.
Add in the remaining flour and mix until sticky and pulling away from the bowl. Cover and allow to rise for 90 minutes.
Flour your counter and turn out the dough. Add more flour to the dough and the rolling pin so it does not stick. Roll out 1/4-inch thick into a rectangle shape.
Spread the softened butter over the dough, followed by the Nutella. Roll up the dough from the long edges.
Using a serrated knife, cut the dough into 12 to 14 1-inch slices.
Place each piece into a greased 9-by-13-inch baking dish. Cover and refrigerate overnight.
In the morning, remove from the fridge one hour prior to baking. Allow the pan to proof, or sit in a warm area of your home, for 60 minutes.
Heat oven to 350 degrees.
After the hour of proofing, bake the rolls for 25 minutes or until golden brown.
Allow to cool, then frost.
Tools of the Trade
9-by-13-inch baking dish/pan
Mixing bowls of various sizes
Stand mixer or hand-held mixer
Rolling pin
Serrated knife
Rubber spatula or offset icing spatula for frosting
---
Chef's Tips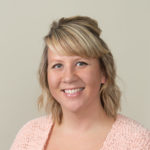 Check the expiration date. "Don't be afraid of or intimidated by yeast. It's actually quite easy to work with as long as you always keep it fresh," Billhorn says. Before you begin preparing these rolls, make sure your packet is not expired so it will rise to the occasion.
Splurge on a stand mixer, especially if you bake frequently. "I love using my standing KitchenAid mixer to work any type of bread dough," Billhorn says. "It just makes everything easier."
Use your space wisely. "When recipes tell you to let the dough rise in a warm spot in the home, it doesn't need to get complicated and you certainly don't need to invest in a special proofing drawer. I set my dough on the dryer while it's running or in a random spot in the house where the sun is shining through a window," Billhorn says.
Allow the rolls to rest while you do. Placing the rolls in the fridge overnight allows the yeast more time to work and results in a fantastically light texture.
Double up. While you're at it, make a batch for yourself and for your neighbor or a loved one. "I always double this recipe," Billhorn says. "Food is way more fun when it's shared."