A self-described creative entrepreneur, Emily Steele specializes in online and social media marketing and public relations. She and local photographer Whitney Warne also created Brand Launch, which focuses on brand development through in-person appearances by local advocates, bloggers and influencers called "hummingbirds." When Steele isn't attending an event as a hummingbird, you'll likely spot her at these places around town.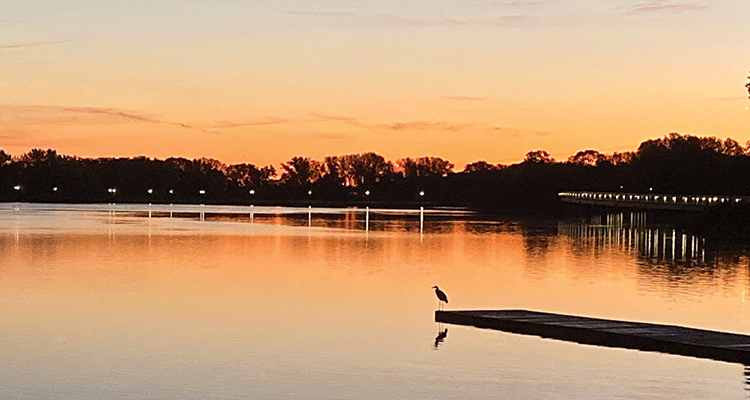 1. Gray's Lake 
I recently started taking morning walks at Gray's Lake and really enjoy listening to a great podcast and watching the sunrise. The most friendly people are out walking at this hour, and it is such a peaceful experience.
2. Greater Des Moines Botanical Garden 
The Botanical Garden offers exceptional events, and every experience I've had there, whether eating at Trellis or catching up with a friend on the walking paths, has been memorable.
3. Mars Cafe  
Maybe it's because I'm working with Drake students this year as an adviser or because Mars has the best pumpkin chai in town, but I keep gravitating to [this coffee shop] to work on different community projects or do my morning journaling.
4. St. Kilda on Southwest Fifth Street
The restaurant's beautiful design, the incredible avocado toast and the amazing conversations I have with fellow business owners there keep me coming back and referring people to this place. I love seeing St. Kilda expand all over the metro.
5. The Avenues 
We are currently partnering with Rally Cap Properties to restore a 1909 home near Ingersoll, and
I absolutely love seeing all the new restaurants, like Lucky Lotus, popping up. The investment in that area is so exciting.