Writer: Brianne Sanchez
Photographer: Karla Conrad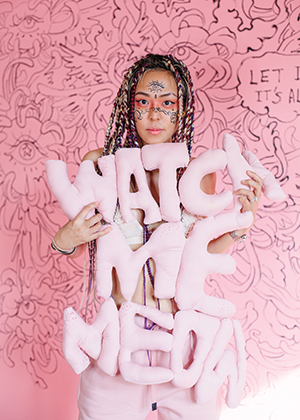 Hannah Sung had had enough of Los Angeles.
Creating illustrations for movie promotions, she was becoming burned out and bitter by the churn of production in the marketing side of the industry. Colleagues like the artist J.A.W. Cooper were branching out to create their own fine art, but Sung felt compelled to take on any commercial job that came her way.
"I realized that if I don't appreciate myself as an artist and I don't value myself, who is going to?" asks Sung, 31.
Although she was born in Seattle, Sung lived most of her childhood in South Korea. The family settled back stateside in California when she was 15, and cartoons were her first English teachers. She loved Sailor Moon and SpongeBob SquarePants, and ultimately studied illustration and animation at California State University, Long Beach.
Illustration "was more of an obsession than a passion back then," Sung says. "I was very driven to get into the animation and cartoon studio industry. I was trying to impress my parents, who felt that if you don't make money as an artist, then you're a loser."
When she met her husband, Brad Podray, in 2015, it was a turning point from what Sung describes as a repressive, abusive childhood.
"I never knew how to be brave about being OK with not pleasing everyone," Sung says. "I started to feel the necessity of having self-love and to really embrace my weirdness."
The couple traveled to Iowa for Podray's work as an orthodontist, and Sung was attracted by the slower pace and affordability—a combination that would allow her to focus more on creating for herself than on simply satisfying clients.
"I decided I should move somewhere else to find my own peace," Sung says. "I thought Des Moines was perfect. I see how much happier people are here. I see people have time for themselves."
Although she still works remotely for some of the same Los Angeles-based studios, Sung quickly found plugging into Des Moines' art scene was a matter of scouting opportunities on social media, then showing up at events and talking to people. She became friends with the artist Monica Cohen, a New York transplant to Iowa, and they collaborated on Cohen's second Limited Space show, a pop-up art and dance event.
"It was a party," Sung says. "I saw there was a lot of traction there."
Her initial exhibition came when someone suggested Sung to Mainframe Studios' executive director, Siobhan Spain, for a "game art"- themed First Friday show at the venue.
"For some reason I just wanted to make a lot of boobs out of papier-mâché," Sung says. "I made a whole installation piece out of it."
Spain was supportive, and Sung's "booble" body of work was born. Soon she was sewing giant boobs, embroidering beaded nipples onto T-shirts and making abstract boob-themed pins.
Sung is "just very different and yet brings out things in everyone," says Scott Berry, who met Sung at her Mainframe debut and has since become a friend. "She's sensual without being overtly sexual. She is an attractor, and she has a clever sense of shocking reality."
Sung even carried the booble work on a trip to Korea for performance art where she stood blindfolded and covered in plush boob-shaped pieces in a political square.
"I felt empowered and I felt like I was empowering other women," Sung says.
Whereas her previous art was more private and inspired by sadness and regret, her current passion
is body positivity.
Beyond boobles, Sung has been experimenting with henna. Taye Anne Rose, a friend and collaborator, recently offered herself up to Sung as a canvas for temporary tattoos on her face and chest that celebrated womanhood and the concept of desexualizing body parts.
In a time-lapse video posted to the Instagram account @pinkmeowface, Sung applies her work while chatting with Rose. The video is intimate and raw, and the photos from the session at Whistler Studio (a rentable photo studio in the East Village) celebrate the dimples and stretch marks and curves and skin tones of her models as much as the art adorning the bodies. Art, it seems, is as much a way for Sung to touch and connect with people to unlock what's in them as it is for her to express herself.
"Hannah has traveled so much and gets perspectives from so many different people, and she takes those to grow her art," Rose says. "Her energy is beautiful and amazing."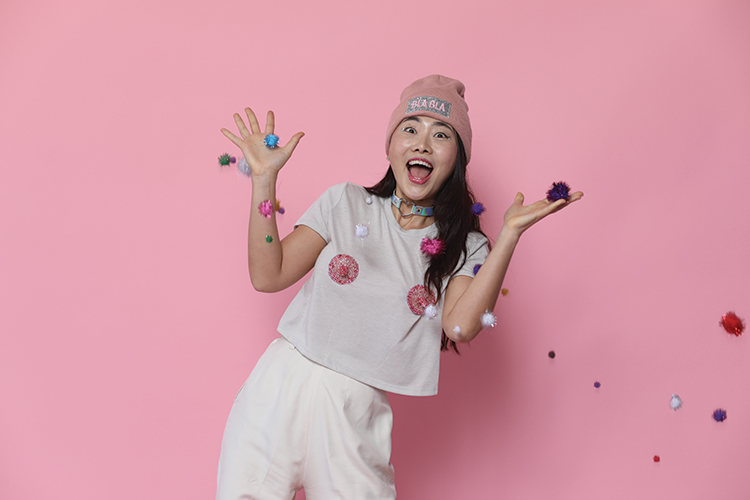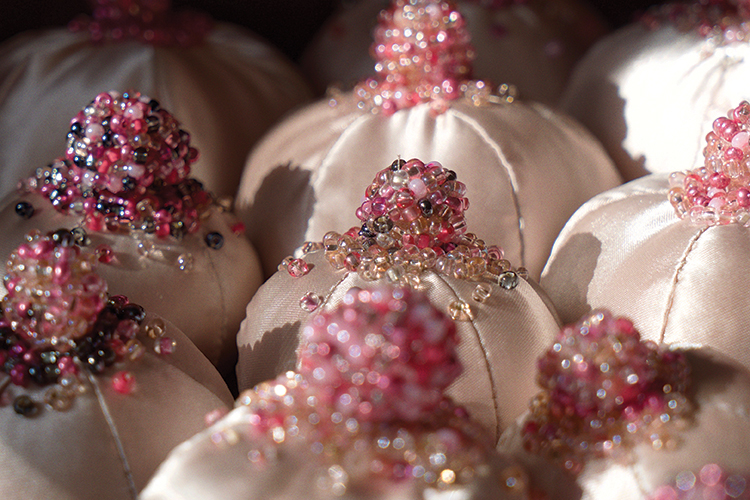 Sung's "booble" work is meant to convey a body-positive message. Model: Leah Kim.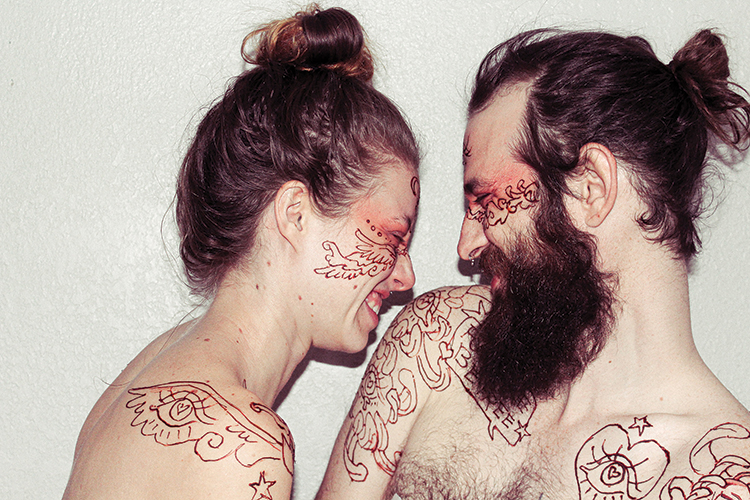 One of Sung's newest projects is experimenting with henna, using the body as a canvas. Models: Taye Anne Rose and Carl Wilkinson.