We're in this together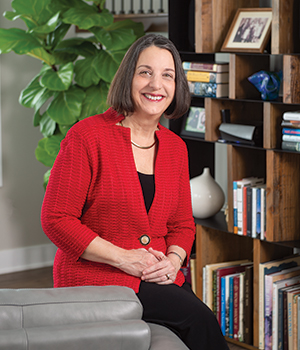 When we completed the stories and photos for this issue, there were no reported cases of COVID-19 in Iowa, no talk of flattening the curve and no directives to shelter in place. But as I write this, a few days before this issue goes to the printer, the city has experienced a sea change, with attractions, restaurants, salons, and many other businesses shuttered; events, performances and other gatherings canceled; and many companies, including ours, operating remotely.
As I told some of my co-workers, in the past week I've used the word "pivot" more than I have in my entire life. We've pivoted the coverage in our newsletters—dsmWeekly, dsmWealth, dsmWeekend and ia—to include topics more relevant to this strange time, thanks especially to the extra efforts of contributors Steve Dinnen, Wini Moranville, Karla Walsh, Rachel Vogel-Quinn, the Iowa Department of Cultural Affairs' Michael Morain, and colleagues Larry Erickson and Luke Manderfeld. If you don't yet receive these free newsletters, I invite you to subscribe through our website, dsmMagazine.com.
With the long lead time required for print publications, though, such pivoting is more of a challenge with dsm. At this point, I'm hoping that by the time this issue is published, the events we highlight, such as the Des Moines Arts Festival, Des Moines Metro Opera and charitable fundraisers, will be able to proceed as planned, and the restaurants we feature will be open and serving their grateful patrons.
But whatever happens, I also hope you can find inspiration—and a respite from coronavirus worries—within these pages, from beautiful home design (click here) to the stirring life journeys of this year's LGBTQ Legacy Leaders (click here) to Mayor Frank Cownie's perspectives on leadership (click here). Like many of our readers, I find understanding and comfort can come through the arts, especially in the face of difficulty. In this issue, we spotlight Hannah Sung, an emerging and dynamic local artist (click here), and also a project by contributing photographer Ben Easter and creative director Julie Severson (click here). The "Edwina" project, also featured on our cover, may strike you as odd and even a little weird, but how fitting for this decidedly odd and weird time, no?
Throughout this crisis, Business Publications Corp., the parent company of dsm and our sister publication, the Business Record, continues to focus on fulfilling our mission to inform, inspire, elevate and celebrate Greater Des Moines. I want to echo what our company president, Suzanna de Baca, said in a recent letter published in the Business Record: "We are here for you and with you as we navigate the challenges ahead. Together, we can continue to support our community, and each other, no matter what."