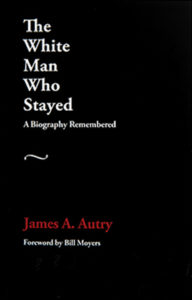 "The White Man Who Stayed" by James A. Autry (Ice Cube Press): About two decades ago, when author and dsm columnist Jim Autry first approached book publishers with the story of his uncle Douglas Autry, he was shrugged off. Publishers said the story already had been told.
Fast-forward to now, and it's apparent those publishers were mistaken; given that the country's epic struggle with systemic racism is again in the forefront of the nation's consciousness, the story of Douglas Autry—an ordinary white man born in 1926 in rural Mississippi—seems as relevant today as ever.
A World War II veteran and the first person in his family to earn a college degree, Douglas Autry returned to Benton County in Mississippi and was elected county superintendent of education. That was the start of his long journey to help bring integration and equality—quietly, incrementally, persistently—to a place where even the smallest changes were virulently and violently opposed. Thus, along the way, Douglas Autry endured false imprisonment, Klan cross burnings, and life-threatening intimidation—not from outsiders but from people in his own community.
While the story certainly has modern-day pertinence, what makes it truly captivating is the way it's told. Never hyperbolic and never preachy, Jim Autry draws on his own Southern storytelling roots, deft prose skills, and conversational style to create an engaging picture of the type of everyday heroism that's easily overlooked and typically forgotten. You feel like Autry is recounting the tale as you sit on a porch swing and sip spiked lemonade.
"The White Man Who Stayed" is scheduled to be released Sept. 15.
---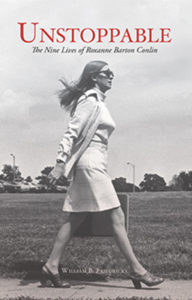 "Unstoppable: The Nine Lives of Roxanne Barton Conlin" by William B. Friedricks (Business Publications Corp.): In this newly released biography, Bill Friedricks, a professor of history at Simpson College, chronicles how well-known attorney and public figure Roxanne Conlin has broken barriers throughout her life, overcoming everything from poverty and abuse as a child to blatant sex discrimination and alcoholism as an adult.
Although the media has covered Conlin extensively over the years, Friedricks, who also has written biographies of Bill Knapp, John Ruan and other leaders, delves into details that create an intriguing portrait of Conlin and her passionate determination to make a difference. Her devotion to justice and equality, love of family and animals, sense of humor, and courage on the campaign trail and in the courtroom have made her an influential and inspirational role model to many.   
As attorney and former Iowa Attorney General Bonnie Campbell so aptly says in the book's foreword: "Very few people accomplish so much against such formidable odds and make it all look easy."           
—Christine Riccelli