Above: About 1,000 people gathered for a call-to-action rally, "Together We Can Make a Change," at the Iowa State Capitol on June 1.
Writer: Christine Riccelli
Photographer: Janae Gray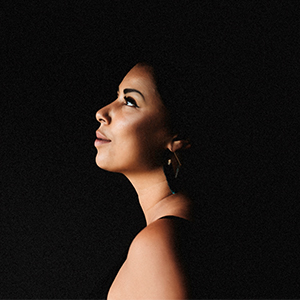 As residents took to the streets this summer to protest the killing of George Floyd and rally for justice, Greater Des Moines photographer Janae Gray realized that each image she documented reflected a countless number of additional—and untold—stories.
"Everyone was coming together for a greater purpose, but I also saw that every single person there had their own story," says the 31-year-old Gray. "I felt compelled to discover and share those stories."
That drive led her to create Black Lives of DSM, a community storytelling project that seeks to amplify and chronicle the voices and stories of Central Iowa's Black community. By providing intimate looks into the lives and experiences of Black residents, Gray hopes the project serves to build bridges within the larger community, providing a way to break down barriers in neighborhoods, public spaces and institutions such as schools and businesses.
Gray knows what it's like to live in different worlds within the same city. Growing up in West Des Moines, "I learned to hide my Blackness early on," she says. "There weren't many outlets for culture or avenues for empowerment.
"When you hear and see something often enough, you start to believe it," she adds, "like hearing negative comments about my hair. I would tend to straighten it as much as I could by nature of living in a predominantly white society."
For Black Lives of DSM, Gray and others involved in the project are interviewing individuals about what it means to them to be Black in Iowa, including their experiences, passions and dreams. The project also has visual elements, such as photo portraits or other images participants provide.
Overall, "we want the project to have an uplifting vibe, showing what people have overcome and the hard work they've done to get where they are," Gray says.
Currently, the stories are being shared through Facebook (facebook.com/blacklivesofdsm) and Instagram (@blacklivesofdsm), but as of press time, a blog was expected to be launched in early August (blacklivesofdsm.com). Also in the plans are a book, podcasts, murals and exhibits. In addition, Gray hopes to eventually form a nonprofit and raise money to support Black community initiatives and policy change.
"I want the project to be something that lives on," she says, "bridging the gap in communities to carry the movement into the future."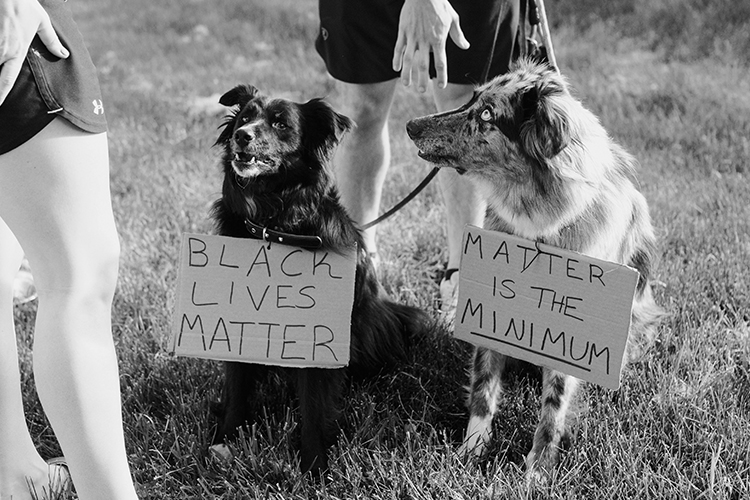 These pup protesters in West Des Moines joined their people to show support for civil rights.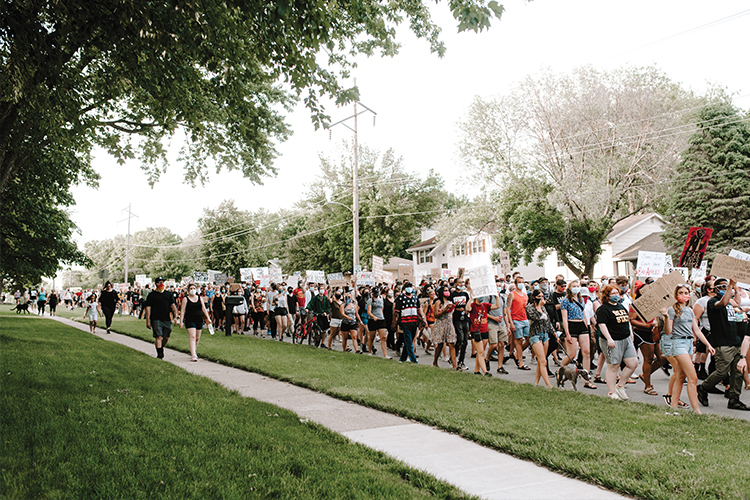 Protesters marched down Valley West Drive in West Des Moines on June 8. Demonstrations have taken place across the metro area over the past several months.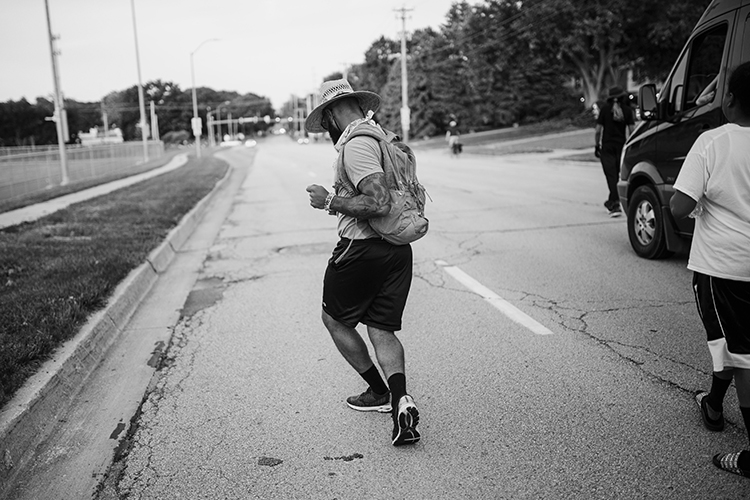 B.Well (Billy Weathers), a local activist and hip-hop artist, used music and dance moves to rally for justice.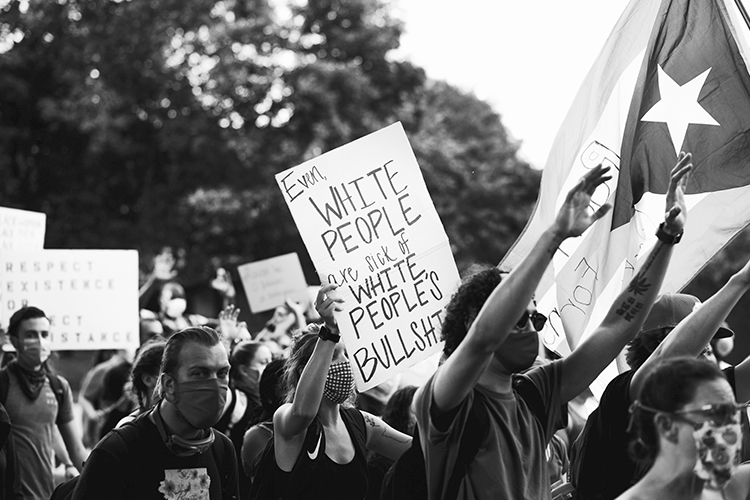 The demonstrations drew a multitude of white participants as well, who voiced their own frustration with systemic racism.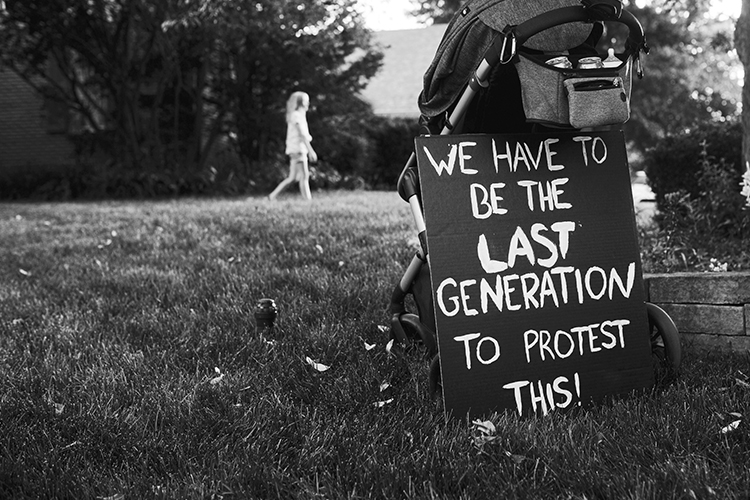 Photographer Janae Gray captured this sign during a stop in West Des Moines, where neighbors living on a cul-de-sac provided food and water to protesters on a hot June evening.