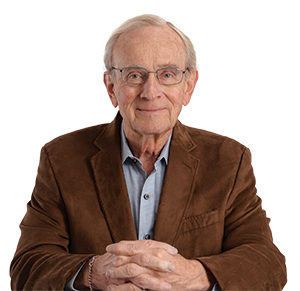 Does Anyone Remember 'Dead Moines'?
In the '60s, when I first worked at Meredith Corp. (known as Meredith Publishing at the time), we had a very difficult time persuading experienced writers and editors to move to Des Moines. And when they did come here, they loved working for Meredith, but soon it seemed they began to look for jobs somewhere else. And it's true: 
The city's nickname was "Dead Moines."
In fact, it was sort of a standing joke that the best way to induce experienced editors or designers to move here and stay was to marry them. Unfortunately the city did not have that many available single residents.
In fact, the city didn't have a lot of things. Good bread, for instance. I don't mean the packaged kind you get at the supermarket. I mean good baguettes.
I remember years ago, when a restaurant in West Des Moines tried serving baguettes. They were pretty good. Then someone wrote a letter to the Register complaining that this restaurant's French bread had holes in the middle. Yes, holes in the middle! Image that: bread that's not dense enough to use as a building material. So back then that meant "goodbye" to baguettes.
You could get wine, but only if you bought it through the state. I used to bug my conservative friends by referring to our state-owned liquor stores as "socialized liquor." Now, of course, we can get some of the world's finest wines.
As for cheese, it all came in packages of one sort or another. I have a heroic friend who, with his wife, smuggled half a wheel of good Parmesan from Italy. 
A number of years ago (I won't say how many) I wanted to do something special for my wife's 40th birthday. At the time I was traveling to New York every other week, so I brought back two dozen good baguettes (on the company jet) to accompany a fine meal Michael LaValle had prepared at Winston's restaurant. The meal was good and the occasion was festive, but it was the bread that stole the show. And yes, there were holes in it.
Now fast-forward to a couple of years ago when I was checking into a hotel in another city. The young desk clerk looked at me and said, "So you're from Des Moines. Everybody I know says that's a great place for young people. I hope to find a job and move there myself."
Made me proud.
"Great," I said, "we'd love to have you. Des Moines has undergone an almost astonishing change in the past several years, and it's getting better all the time. The arts, great entertainment venues, a jillion walking and biking trails, one of the best regional symphony orchestras in the country, more theatrical productions than I can keep up with, jazz, pop, hip-hop and, of course, wonderful restaurants of all kinds, many of which serve some of the world's best prosciutto, La Quercia, made in nearby Norwalk. As for cheese, the Cheese Shop brings in the best selection of cheeses from around the world. No more smuggling required.
"Not to mention restaurants that serve good French baguettes (with holes in them) and Italian ciabatta (also with holes)."
"Do they pay you to promote Des Moines?" the desk clerk asked.
"No," I answered, "but maybe they ought to."
Mississippi native James A. Autry (jamesaautry.com) of Des Moines is a well-known author, poet, musician and business consultant who has written 14 books on such topics as gratitude, servant leadership and his Southern boyhood. Autry recently published his first novel, "The Cold Warrior: When Flying Was Dangerous and Sex Was Safe."