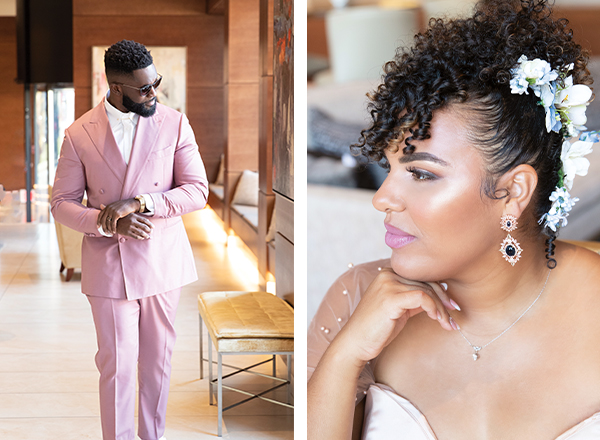 Ashley and Frederick Garrin renewed their vows with friends and family (including children Maizy, 10; Monroe, 7; and Moses, 5) at the Conservatory downtown, then enjoyed an after party at the AC Hotel. "It was exciting to marry my best friend all over again, surrounded by the people we love, especially our children," says Ashley, assistant director of Iowa State University's McNair Program.
"We always knew when we got to 10 years we would do something big," she adds, noting that she and Frederick—who works as a manager for Edwards Lifesciences—were originally married by a justice of the peace in Ames.
Vow renewal date: Oct. 3, 2020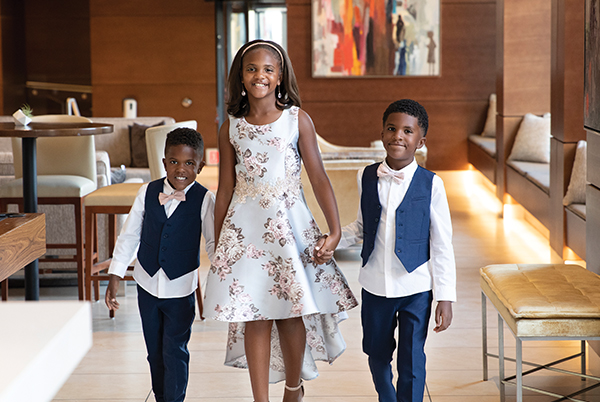 Photographer: Keesha Ward, Ward Creative Studios
Hair and makeup: Mandee Salah, Unique Beauty Bar & Hair Studio
Dress designer: Nekia Whitfield, Nik Star Boutique
Frederick's suit: George Adodo, Tailor Me, Houston, Texas
---
To submit your wedding photos for consideration in dsm, send them to dsmeditor@bpcdm.com. Include your and your spouse's names, occupations, wedding date, location and the photographer's name. Please confirm that you either own the rights to the photographs or have the photographer's permission to submit them for publication. Also provide your phone number in case we need to contact you.